Have you ever stumbled across a photo that immediately sets your mind into overdrive? Perhaps, your friends have sent it to you via DM and maybe told you to look them up! Since the person's photo wasn't posted from their official account, you truly want to know who they are but just cannot!
We know that Instagram has a built-in search feature if you are a regular user. Type in their username and the individual's account will be in front of you shortly.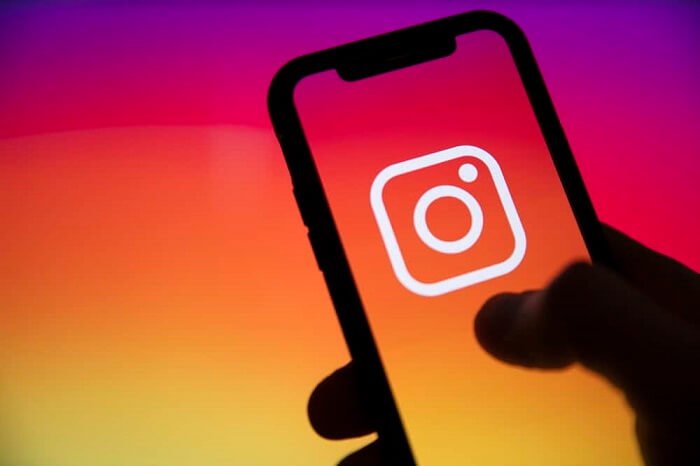 But what if all you have is a single image of the person? Do you believe that individual is still searchable on Instagram using a photo? It seems like a task, doesn't it?
In case you're interested in learning what you can do about it, this blog was specifically made for you! So, what are you waiting for? Check it out right away to see all it has to offer.
Can you find someone by the photo on Instagram?
Let us cut the chase! If you use Instagram, you should be aware that it values its users' privacy significantly. Every image posted on the platform is therefore highly encrypted/secured.
We must inform you that Instagram does not exactly allow you to find someone based just on a photo. Thus, it is not the ideal app to continue discussing this topic. Therefore, we think you should use some alternative methods to look for someone on Instagram using their photo.
Additionally, before we begin these approaches, there are a few things you should keep in mind. First, not every strategy will work for everyone, so you'll need to try them all until you locate the person on Instagram using their photo.
Second, because they are only alternate solutions, they might not lead to the desired goal. However, you can refine your searches with their assistance to get closer to the preferred result.
Use the reverse Google image search
If you need to find that one person, but you only have their picture, why not Google it? Being one of the most common strategies, this one shouldn't come as a surprise.
We must let you know that reverse image search is the best option if you have a photo with you and need to find its owner.
But please remember that a user's Instagram account can occasionally be set to private mode, in which case these reverse searches might not be able to trace the images.
You can use your phone, Mac, or Windows to access Google Image Search. Make sure the image is on your devices before beginning the search process.
Steps to do a reverse Google image search:
Step 1: To begin, enter Google Images in the browser.
Step 2: In the Google images tab/page, there are two icons: search by voice and search by image icons. Select the search by image option.
Step 3: Now, you will be able to see a pop-up that says: Search any image with Google Lens.
You can drag an image here or upload a file. Besides, you also have the option to paste image link.
Step 4: Here, we would use the upload a file technique. So, tap on the link and select the photo from your device/PC, and tap on search.
Step 5: Upon hitting the search button, you will be able to see the visual matches in the results.
You can also hit the Find image source option right above the photo to see if you can find something.
If you see a link to the person's Instagram account with the photo, you can tap on it to enter their profile.
Have you tried the Social Catfish service yet?
If there is one more reverse image search tool we vouch for exclusive to photos, it has to be Social Catfish.
We offer this ideal tool for you if you need to find someone using ONLY their email addresses, phone numbers, online profiles, or even photographs.
Additionally, because it swiftly screens millions of social accounts, the technology performs well for image searches. Your search is confidential and secure, claims Social Catfish. Thus, this tool will never share the results of your search.
The software includes searches from social media sites, including Instagram, Facebook, and Twitter. It naturally goes through Google Images as well! So, if you were to obtain the photo along with an Instagram link address, that would be best for you.
Steps to use Social Catfish to search for someone through photos
Step 1: Go online and visit Social Catfish on your web browser.
Step 2: You might see an Image option with a dropdown menu. If you tap on the menu, you will see options such as Name, Email, Phone, Username, and Address.
Since the image is the default, you should take the next steps. Otherwise, select the image.
Step 3: Can you locate the Browse and upload image here? Click on it and select the photo.
Step 4: Wait for the photo to finish Uploading. Let the tool scan through social media, and it would take a couple of minutes for the tool to organize the result.
Step 5: Finally, the tool will show you the possible matches.
So, scroll through it and see if you get any Instagram link or anything related to that person.
TinEye: A reliable third-party tool
TinEye is another top-notch substitute that excels at handling searches. So, perhaps it will help you find someone on Instagram using a picture.
The app does a fantastic job of adding images by continuously collecting pictures into its index. In addition, TinEye claims that even though it downloads millions of new photos from the internet every day, it will never save one of your photos.
Thus, you should be confident that the tool is secure and private. You can use this tool to perform a reverse image search to discover who originally posted a picture you spotted on Instagram.
Steps to use TinEye for image search
Step 1: Visit this link and either paste or enter image URL or upload it.
Step 2: If your picture matches the ones TinEye's collection has from various social media platforms like Instagram, it will show up in the search results.
Try finding them with the Instagram tags and hashtags
Imagine someone you follow on Instagram sharing a picture of their friend! However, you aren't that close to simply asking about that person.
So, instead, you are sitting there contemplating how to learn more about the person in the picture. You can start by checking if your mutual friend has tagged them in the picture.
If they have, searching for them will be simple for you. Please tap on the photo once and wait till their username appears. Then tap on the username to see their profile.
If you still can't discover their username this way, check the captions or the photo's comments to find out more. If you're fortunate, you might discover the person's username.
However, the real issue arises if they are not tagged in the photograph. In such a circumstance, you have to search for #hashtags.
On #Instagram, #hashtags have been a very effective #marketing tactic. Have you ever seen someone write on their Instagram captions like this?
You have, of course, since this is how hashtag posts appear! You can find a tonne of images and clips with such tags once you open those hashtags. Here, we advise you to search them using low-frequency hashtags.
A hashtag with a low frequency would have fewer than 50,000 posts associated with it. Because there aren't as many posts for these tags, you'll have a greater chance of finding the person.
You may scan for these tags in the captions of the posts where you originally saw the image, or you can make an educated guess based on what you see in the photo.Hashtags can be associated with a job, a location, school/college, or even a hobby.
Once you've found the tag, click on it and scroll down. You might locate the person you're looking for under that hashtag on Instagram.
Wrapping up
Instagram is one of the apps with the best features that enchant users. We discussed today whether Instagram enables photo-based people searches.
Even though the website has a host of features, as of 2022, they still lack Instagram's photo/image search feature. Therefore, we must enlist the assistance of third-party reverse image searches like Google image search, Social Catfish, and TinEye.
We also talked about figuring out whether or not Instagram's features, such as tags and hashtags, are to your advantage. If there is an update on Instagram regarding this feature in the future, we would be happy to let you know right away!
Frequently Asked Questions
1. Is social catfish safe?
Social Catfish is a pretty secure tool because it doesn't ask for any private information that can place you in a tough situation later. So, you can use it.
2. Do third-party tools provide the desired outcome for Instagram image searches?
Third-party tools might or might not give you the results you want. But you have to give it a shot first to find out.
Also Read: How to See Followers of Private Instagram Accounts