We all have been using Facebook for years now. The two-decade-old platform caters to millions of users' needs. What makes us surprised is that despite being one of the oldest social media platforms, Facebook is still on the top and competing with other platforms.
Remember when Facebook had the old interface where you could see all the dull colors and chat with people through the account? Also, not to forget, there was no application. You could only use Facebook through a browser on your mobile or laptop. Good days, isn't it?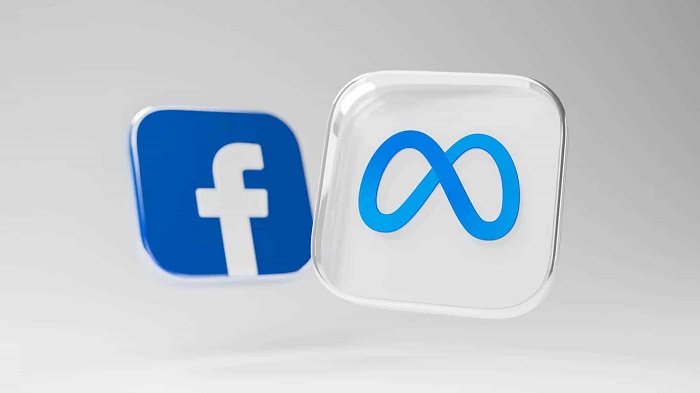 Facebook's evolution is truly remarkable! Now you can notice the interface is filled with bright and attractive colors. Plus, the Facebook app for mobile makes it more accessible to use. Moreover, with the introduction of reels-like videos, stories, live features, and more, Facebook really took a step forward.
Talking about the story feature, Facebook added the music option not long ago. Now you can add background music to your story with its music collection. All you have to do is choose the right music that fits your picture perfectly and upload it! The approach makes the platform attractive and allows you to create engaging and attractive stories for your viewers.
Despite people loving the feature, there are also thousands of Facebook users complaining about the feature not working. If you are facing the same issue and wondering how you can fix it, we have got your back!
In this article, we have broken down all the reasons why the Facebook music feature may not work, along with various methods to fix it.
So, let's get into the details below!
Why is Facebook Music Story Option Not Showing?
Recently Facebook has updated the story-sharing option; now, people can share audio clips of their stories on the platform. This feature is known as "Music Stories" and is available for every Facebook user. Unfortunately, due to some reasons, some people cannot see the new feature. If you wonder why the music story option is not available or working, you can try out ways to fix it. The most common reasons why the Facebook music story option is not showing are:
You have an old version of Facebook installed on your smartphone.
Unstable internet connection.
The application cache is not permitting the feature to work smoothly and properly.
If you have a problem with the Facebook music story, you can quickly fix the problem yourself. It is not a complex process, but it might take a few minutes to complete.
Methods to Fix Facebook Music Story Not Working or Showing
Now that you know the common reasons why the problem is arising, here's how you can fix the Facebook music story, share problems and use Facebook without any obstacles!
Update Facebook Application
If you are using an older version of Facebook, you cannot use the Facebook music feature. The previous version did not have the feature. Since it's a new feature, it is vital to ensure that your Facebook application is updated with the latest version. Here's a step-by-step guide on how you can update the app.
Step 1: Open the Google Play Store or App Store on your smartphone.
Step 2: Search the Facebook application in the search section and hit the enter button.
Step 3: A page will pop up where you can see the Facebook application and the update button option. If your Facebook is not updated, in that case only, the button will appear. Click on the button and update the application.
Step 4: After the application is updated, you can open your account and try to update a story with the music feature.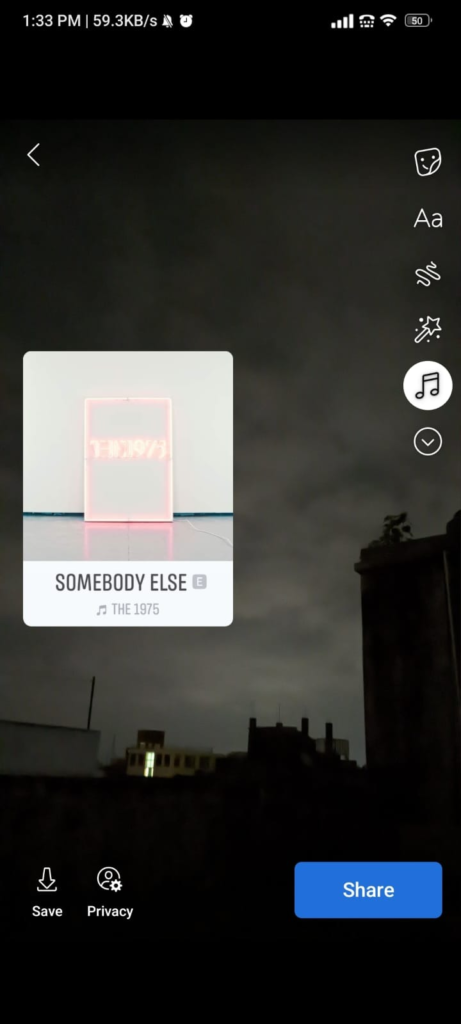 The music feature option will now be available in your Facebook story section. If you still have difficulties opening the Facebook music story, you can try the second method to fix it.
Clear Data and Cache of the Facebook Application
Another way of fixing the Facebook music story option not showing is by clearing the cache and data of the application. Clearing cache and data will allow your Facebook experience to be seamless and hassle-free. To clear the cache and data issues, follow the steps mentioned below.
Step 1: Open the settings on your smartphone.
Step 2: Navigate through your settings on your phone and find the "Manage Apps" option.
Step 3: Find the Facebook application in the list and click on it.
Step 4: You will see various options regarding the application, including the "Force Stop" button. Click on it.
Step 5: Then, click on the "Clear Cache and Data" option.
Note: This action will immediately log out of your account. Make sure you remember your login information before doing the steps.
The music feature will now be available to you. Login to your account and try uploading a story with the music feature.
Check Your Internet Connection
The Internet is an essential tool for our everyday lives, and it can also have a devastating outcome on your business and what you come online.
The Facebook music feature can be affected by unstable or slow-speed internet. If you have slow internet connectivity, you can try moving to another location that can provide you with better connectivity. This process can help you resolve Facebook music stories not showing or working. Furthermore, if you are on a wi-fi network, you can try restarting your wi-fi router.
Lastly, put your phone in airplane mode and turn it on again to ensure your application works perfectly.
Wrapping up
If you have been using Facebook for years now, you are aware of how much it has changed over the years. From introducing new features to the interface, Facebook still remains a popular app for millions of global users. Due to its clean and straightforward design, it has broken barriers to social media activity as more older adults also rely on the platform.
The recent feature of Facebook music allows you to make your stories more interesting by adding background music to your pictures. You can make your stories aesthetically pleasing and enjoyable for your viewers with its in-built collection of thousands of music!
Since bugs are common, the feature may be interrupted with various glitches. But, with the methods we have mentioned above, you can easily fix the issue and enjoy your obstacle-free Facebook scrolling experience!
With that, we hope our article helped you fix the Facebook music feature not working. So, which method worked for you? Let us know in the comment section below!
Frequently Asked Questions
1. Why can't I use the Facebook music story feature?
The option is not available for everyone at this time. If you have the option, you can add your favorite song clip that will play during your story. You will also have the option to add lyrics for the selected song.
2. How to fix Facebook not showing stories?
If Facebook is not showing you stories of certain people, make sure you have not muted their stories or enabled data saver mode. You can try disabling your data saver mode, force stop messenger, clear messenger cache, or update messenger.
3. Can I use the Facebook music feature without updating my app?
The older Facebook version does not have the music feature. So, if you do not update to the latest version, you won't be able to take advantage of the feature and enjoy it. Therefore, we recommend keeping your app updated with the latest version as it will help you introduce new features along with fixing bugs.
Also Read: How to Remove Email Address from Facebook