With over 900 million active users, LinkedIn is a platform where you will find professionals and valuable job-related posts. Unlike other social media platforms like Instagram and Facebook, where fun is the main motive of users, LinkedIn users utilize the platform primarily to find a job.
Someone is hired for a job on LinkedIn every minute. This either happens if a person applies for a job or a recruiter visits the user's profile to find useful information and directly contacts them.
You are probably aware that LinkedIn also notifies users if you view their profile.
While some people do not bother to log in to their LinkedIn account or create a LinkedIn account, but stay curious to view other people's profiles.
If you are one of them, the article below is a boon. In this article, you will find a step-by-step guide on how to visit someone's LinkedIn profile without logging In.
So, let's get into the details and help you visit someone's LinkedIn profile without having to log in.
How Can I Visit Someone's LinkedIn Profile Without Logging In?
LinkedIn allows users to turn their profile to either public or private. Users who put their profile into a private mode limit their LinkedIn experience to only its users. Users who have logged out from LinkedIn or do not have a LinkedIn account cannot view the private profiles.
Nevertheless, you can always view the public profile of LinkedIn users in the following ways.
Method 1. Privately Viewing With a LinkedIn Account (Without Logging In)
If you want to view a public profile of a LinkedIn user without logging In, then you can simply browse the user name of the person you want to view on Chrome or any other web browser.
However, if you are viewing someone's profile without logging in, then chances are you do not want to let the user know about it. In this case, you can privately view a LinkedIn account by following the given steps.
Step 1. Open Chrome on your desktop or mobile. Now press the three dots on the upper right corner of your screen.
Step 2. Click on "New Incognito Tab" on mobile. For desktop users, press Ctrl+Shift+N on your desktop to turn on incognito mode.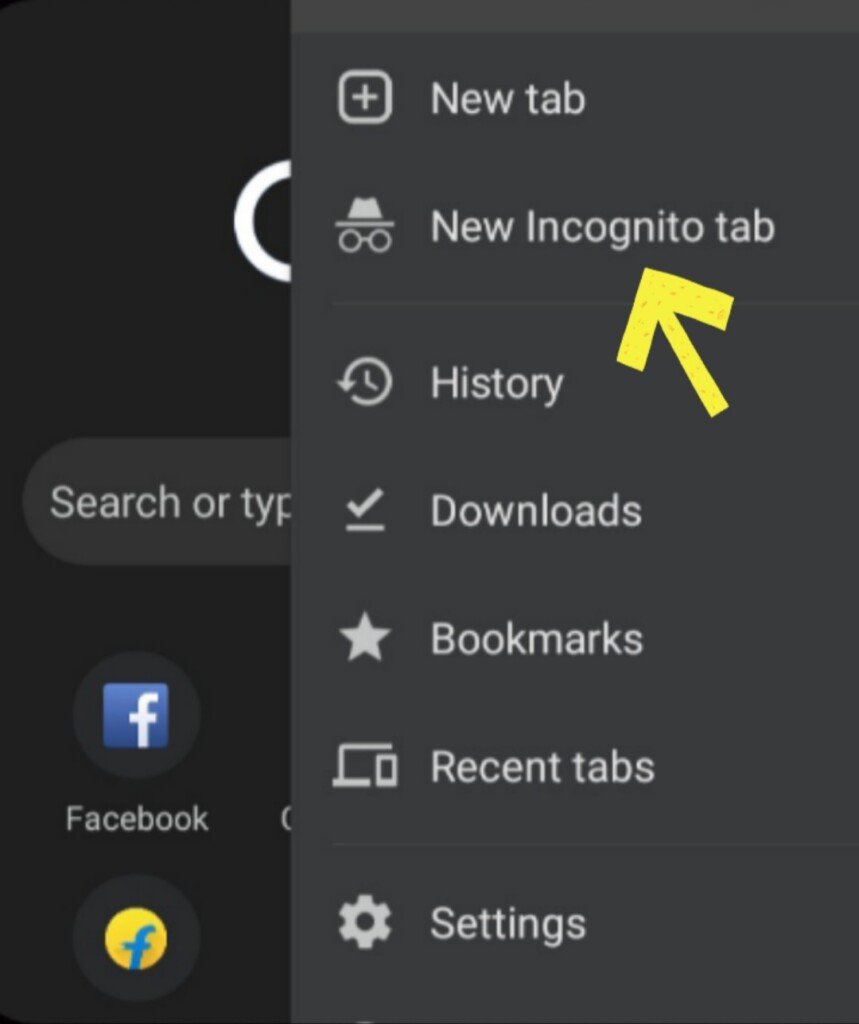 Step 3. Enter the username or paste the URL of the person in the search bar. (For e.g. search Bill Gates)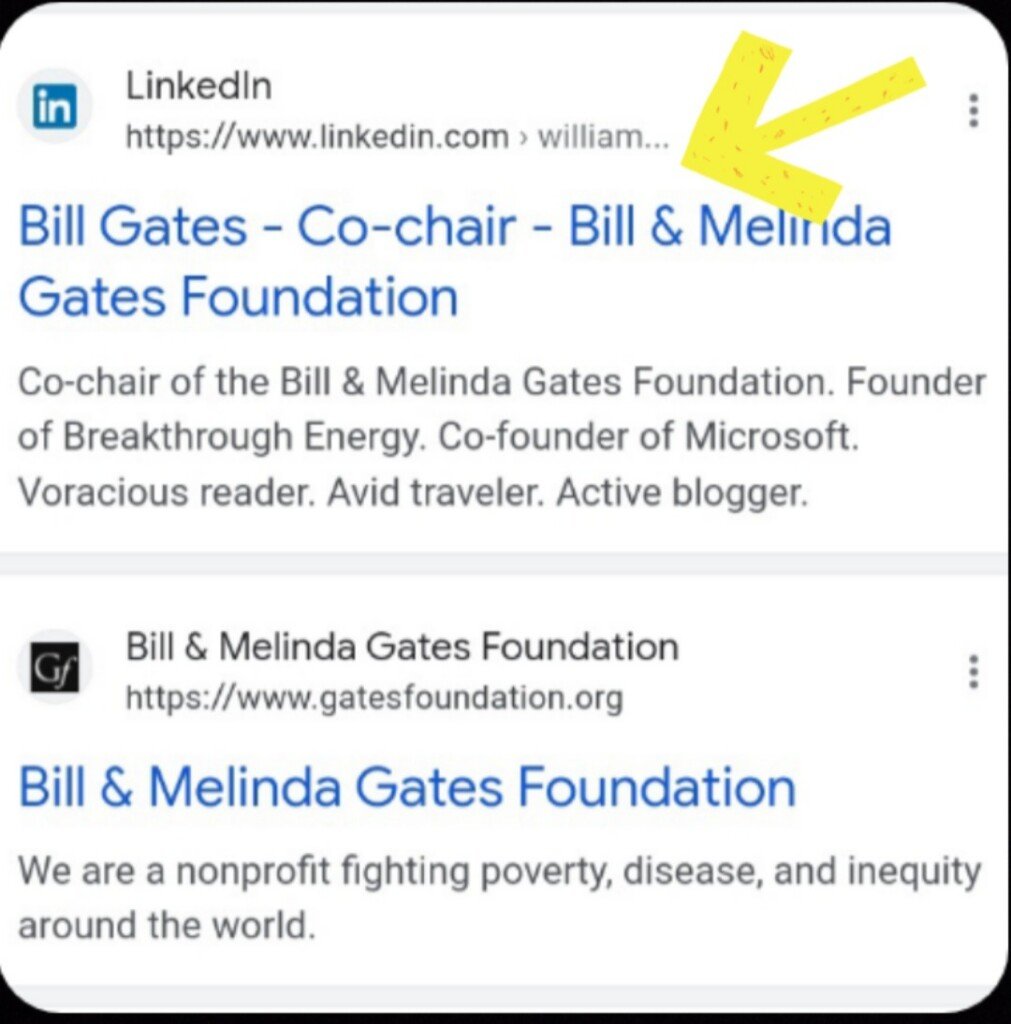 Step 4. Scroll to find their LinkedIn profile.
That's it!
Linkedin allows its users to see people looking for their profiles. When you search, turning on the incognito mode will not let them know your identity. Instead, an anonymous user will be shown in their dashboard when they look for the people who visited their profile.
Method 2. Viewing Without a LinkedIn Account
If you are not a LinkedIn user, you can simply search for the person whose LinkedIn profile you want to visit on Google and scroll to find their profile. If the profile you searched for is public, then you can easily find it. Otherwise, creating a LinkedIn account is the only option.
Both the methods mentioned above help you find your profile without logging into LinkedIn. However, you get access to view limited information about the user without logging in. You can only view the following.
Profile photo
Banner
Description
About
Education
Certificate and license
Recommendations
Recent activities ( three latest ones)
Website link
Experience
Articles (recent ones)
If you want to view the person's full profile to know the mutual connections, all activities (what they posted in the past and their comments and likes on other people's profiles), or text the person directly, then you have to log in to LinkedIn.
Viewing Someone's LinkedIn Profile Without Logging in Through Mobile.
Many people prefer to use LinkedIn on mobile. Similarly, you might be curious about how to view someone's profile on your phone.
Similar to desktops, you can view their profile through your phone's browser. However, make sure the incognito mode is turned on.
If you have the LinkedIn mobile app installed, the chances are that you will end up opening your LinkedIn profile with your app. This will again notify the user. Therefore, in order to stay on the safer side, you can turn on private browsing from your phone and follow the same methods mentioned above.
Wrapping Up!
Here comes the end, and by now, you must have understood how to view someone's LinkedIn profile without logging In.
To summarize, go to Google and search for the person you are looking for and scroll to find their LinkedIn account. A quick hack you can do here is to type the name and write ".LinkedIn.com" behind it (e.g., Bill Gates.linkedin.com) to cut the scrolling part of the search.
You can follow the same method for mobile and desktop. Note here that the method works the majority of the time, so you can count on us!
We hope this article helped you to find out how to view someone's LinkedIn without logging in. Tell us how you view LinkedIn profiles without logging In in the comments below!
Frequently Asked Questions
1. Does LinkedIn show who viewed your profile?
Yes, LinkedIn provides its users access to know who visited their profile through the personal dashboard provided to all users.
2. How to connect with someone's LinkedIn without viewing their profile?
Follow these steps to connect with someone without viewing their profile.
Go to your LinkedIn search bar and type the username of the person you want to connect with.
Without opening the person's profile, click on the button (+) on the right side of their profile description.
3. Can I view the LinkedIn premium profiles anonymously?
Yes, you can view LinkedIn premium profiles anonymously by turning on the private mode in your profile.
4. Will LinkedIn allow me to see someone's profile without logging in?
Whether you do not want to log in or don't have a LinkedIn account, you can view someone's profile through a browser. You can follow our step-by-step guide mentioned above.
Also Read:
How to See Who I am Following on LinkedIn
How to See Who Viewed Your Whatsapp Profile 2023
How to Recover Deleted LinkedIn Account
How to See Who I am Following on LinkedIn