How many have you been using Shutterstock to download high-quality images for projects? It has a vast library of top-notch photos, graphics, and videos to meet various creative demands.
However, you must have noticed that all of Shutterstock's photos have a watermark added! Why do you think this is the case?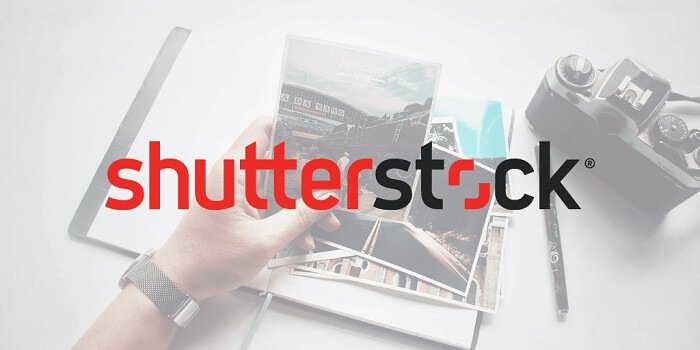 Well, it's done so that people cannot steal it and make it their own. In this post, we'll go through some of the best ways to download Shutterstock photos without the watermark.
Whether you're a graphic designer or a content creator, you need images without watermarks. If you want to know how then keep reading.
Can you download Shutterstock images without a watermark?
There are multiple options available to download Shutterstock images for free! However, the catch is that people wish to have images without a watermark.
Well, we won't get your hopes high, only to break them if the workarounds aren't successful. Yes, there is no official method, and you need to work with available alternatives!
So, if you wish to check those methods out, please follow the sections below.
Method 1: Shutterstock free trial
Shutterstock offers a free trial for its users, like most other apps, to lure users in. You can make use of this feature. However, remember this option is exclusive to new Shutterstock users.
If you wish to use the feature as an old user, you might have to create a different account with new sign-in information.
Steps to try the free trial package for Shutterstock
Step 1: Open Shutterstock on your device.
Step 2: Tap the Try for free now option on the screen.
Step 3: Enter your email address on the next page.
Step 4: Create a strong password in the assigned space.
Step 5: Now, hit the start free trial button to continue.
Step 6: Please enter the payment information and opt for the complete checkout button next.
Tip: You can also continue with Google, Facebook, or Apple!
You can search and download any 10 Shutterstock images without a watermark for free after successfully following the steps!
Note you need to cancel your trial before the one calendar month has passed; failing to do so will lead to billings on your Shutterstock app.
Method 2: Download from "This Week's Free Image" – Shutterstock weekly freebies
Have you heard of the Shutterstock Weekly scheme? So, you can download high-quality images without a watermark for free under this scheme.
How awesome is that, right? Now, a lot of people ask why they don't get these promotional messages on the app!
You miss these awesome updates for a variety of reasons. But the main one is that you haven't yet signed up for their weekly email, which contains special offers!
Therefore, be sure to subscribe to them! We are aware that the procedures for signing up for weekly freebies have undoubtedly left you perplexed. So, make sure you check the steps out!
Steps to subscribe to weekly freebies
Step 1: Go to Shutterstock!
Step 2: Now, start signing up for an account.
Step 3: You must check the box to allow Shutterstock to send you promotional offers.
And there you go, folks; check your mailbox every week to get one free photo!
Method 3: Download no watermark images from the free collection
We have yet another method to try if the above two have failed to work. You can use the collection of free stock HD images from Shutterstock's collection!
The steps to download these images are easy. If you still haven't discovered a way to get access, please follow the guide below.
Steps to download Shutterstock free images
Step 1: Please open this link.
Step 2: There are different image packs on the next page.
Step 3: Now, tap the download link to get the images.
Step 4: In the next steps, you must extract the images by unzipping them.
Method 4: Shutterstock images are free to download using Facebook
Social media platforms like Facebook are really useful. But it's not as straightforward as you might imagine. There is a trick at play!
Do you have the Mozilla Firefox browser with you? Please let us know first.
You must be aware that the method won't work for Google Chrome users! Mozilla is a requirement! You must now carry out the procedures listed below if you have downloaded Mozilla Firefox.
Steps to use Facebook to get no watermark Shutterstock images
Step 1: Open your Mozilla Firefox browser to begin with.
Step 2: Now, you must sign in to your Facebook account using your login credentials.
Step 3: Go to the Facebook ads section in the next steps.
Step 4: Can you spot a create mockup option at the upper right-hand corner of the page? Please tap it.
Step 5: In the next step, you must select a single photo from the options menu.
Step 6: There must be a select image option on the left panel of the page.
Step 7: A new window will pop up. There are three options: account image, stock image, and upload.
Please select a stock image from the list.
Step 8: Type in the keyword of the photo.
Step 9: Choose a photo and hit the enter button.
Step 10: In the next step, you must enter your website URL and save the project.
Step 11: Spot the eye icon to preview the ad and copy the link from here to open a new page.
Step 12: Make sure to right-click on the photo and hit the view page info option.
Step 13: You must select the media option and get all the links to an image of your ad.
Step 14: Upon following the previous steps, you must check every image and save it on your device.
Remember to follow the methods carefully and not miss any steps to download no watermark images successfully.
Frequently asked questions (FAQs)
1. Does Shutterstock's free trial offer no watermarked images?
Many websites claim that Shutterstock provides no watermark images in their free trial. However, we think the platform only makes these offers occasionally.
2. Can I use the alternative to Shutterstock?
Yes, there are a number of Shutterstock alternatives. If you're unsure, we'll list them below for you.
PixaBay
Adobe Stock
iStock
And that's a wrap
That's it, folks; we have wrapped up our discussion for today! We addressed how to download Shutterstock images without the watermark!
Well, it might seem simple, but we have learned in the blog that it's really not. You need to look at the several workarounds and use them carefully to see which ones will bring you luck.
So, did you like the blog's answer? We hope you did! Please comment on your thoughts in the section below. Make sure to pass the blog on to people who might need these answers. You can follow us for more tech-related updates.