The developers of social media networks constantly experiment with adding new features that users will find interesting. Some features are a complete failure, but others spark revolutions and encourage every other social network to try to adopt them.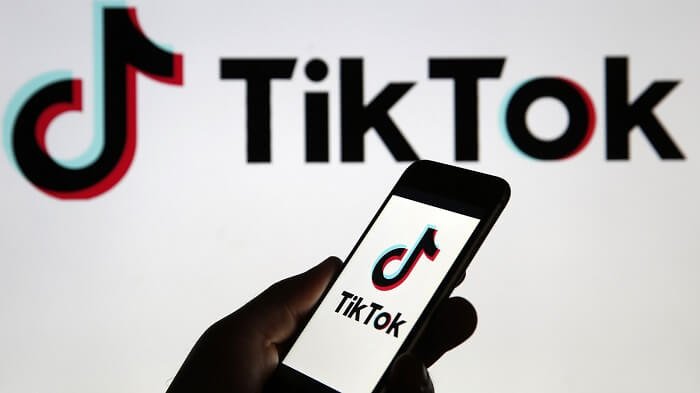 We cannot doubt that grasping the new feature is the best way to stay on the cutting edge of social networking. Snapchat is one such social media that signaled the start of something new back in 2013 with its story feature. The uber-cool Snapchat's story option became an instant hit among users.
Numerous social media powerhouses, such as Instagram and Facebook, joined on board and included the option when it gained traction. The latest application to join the bandwagon is TikTok, the ultimate favorite app of many creators.
The stories on TikTok are similar to those on other social media platforms. They are 15-second chunks of video that remain online for up to 24 hours. These stories have all of TikTok's effects and filters that their typical video posts have.
TikTokers were overjoyed when this functionality was slowly getting unveiled on the platform! However, it appears that the story function is having issues, which has irked them. Several TikTok users have voiced their complaints about the story feature not working.
What leads to this problem, and how can it be resolved? We'll set the record straight in today's blog because we know you've got these worries, too.
Story feature not showing on TikTok: Reasons and fixes
We know that many of you cannot use the viral story feature that recently debuted on TikTok. It is natural to feel upset when other TikTokers brag about the feature or hear about it somewhere. The potential causes of your inability to use the story function on your TikTok account are highlighted in this section.
So, you don't need to worry if restarting your app or phone altogether doesn't work. You must simply identify the underlying cause of this problem and make the necessary fixes.
Is the story feature released in your region yet?
A particular group of TikTokers had access to the story feature on their TikTok accounts back in 2021. Clearly, the app's developers worked in a hushed mode, and the feature remained a secret for a considerable amount of time. But everyone was aware that TikTok was definitely testing stories akin to Snapchat, thanks to various social media platforms and news sources.
You should keep up with the news and update your app to use this feature as soon as it becomes available in your nation. However, the story function is presently accessible to TikTok beta users, so if you are one of them, you have the option to use the feature. You may register for the platform's beta program by visiting Tik Tok on the Google Play Store and then checking for the area labeled "Join the Beta."
Anyways, that explains in great detail why you might not be able to use the platform's TikTok story feature. If the feature has been introduced in your country, you should consider alternative possibilities.
Weak internet connection
Your internet's stability greatly impacts how well your social networking apps function, right? Therefore, it seems sensible that a slow internet would prevent your TikTok from working.
So, you must first check if your internet is working or not. Try switching between wifi and mobile data or temporarily turning off the internet. There are high chances that the error will have been resolved by the time you turn it back on and visit TikTok after a few minutes.
Is the TikTok server down?
If the TikTok story feature has been made available in your nation, you should probably see if the TikTok server is having any issues. Why not visit Twitter and check out the trending area to be sure it's true if that is the case? You have your answer if you happen to come across the #TikTokdown tags.
See if any of your other friends who live in the same country or region can access the function in order to verify this information. Social media outages are common, and almost all large and small apps have experienced them.
So, you might need to wait a little while for the servers to come back online if your TikTok server crashes. Ideally, by then, the story feature will appear on your TikTok screen.
Update your TikTok app
The story feature on TikTok is a part of the new update that TikTok has kicked in. The feature hasn't even been released yet in the majority of the nations, as we have previously indicated. However, you cannot expect the feature to appear in an earlier version of the platform magically, right? So, if you notice that the option has been made available in your area, it could be time to update the app.
You must be aware that denying your TikTok app or even your device updates will probably result in several malfunctions. So, navigate to the relevant app store and type "TikTok" into the search field. Touch the update option if you see it to get the most recent version of TikTok. Return to TikTok to see if your story feature has been restored after the update has been successfully completed.
Contact TikTok support
It is time to get in touch with TikTok support if you have essentially tried all of the options we've listed. We know that many of you are hesitant to get in touch with customer support on social media platforms, but TikTok support is easy to reach out to. Their support team is quite helpful and solves your issues in no time.
We recommend using the Report a problem option in your TikTok settings here.
Steps to report a problem on TikTok:
Step 1: Open TikTok and head to the profile icon at the bottom right corner of the TikTok home screen.
Step 2: You should tap on the three horizontal lines at the upper right corner of your TikTok profile.
Step 3: On the Settings and Privacy page, you must find the option labeled Report a problem and tap on it.
Now you need to explain the problem you are having in the field. Include a picture of the evidence because that will accelerate TikTok's review process. All that's left to do is wait patiently for a response from the TikTok support team, who will resolve your issue.
Wrapping up
Let's talk about what we learned today now that the blog has come to an end. We discussed the massive social media platform TikTok and its recently unveiled story function. Many TikTokers apparently are unable to access the story feature on their accounts.
We, therefore, made an effort to identify the causes of your inability to view the stories and the potential solutions. You are unable to view the story feature mostly because it hasn't yet been released globally.
Then we talked about checking your internet connection before seeing if the TikTok server is down. Also, check and confirm if your TikTok app needs to be updated if none of it works. Finally, we asked you to get in touch with TikTok support to resolve your problem.
Were our solutions able to solve the issue? Tell us in the comments section below.
Frequently Asked Questions
1. How long does it take for TikTok support to reply?
There is no set time frame under which TikTok is going to contact you. But, you should wait at least 1-2 weeks for them to reach out to you with your problem.
2. Where do you find someone's TikTok stories?
When users upload a story to TikTok, a light blue circle appears around their profile pictures. You can view someone's TikTok stories by touching on their profile photo.
Also Read: How to Find Out Who Owns a TikTok Account