TikTok messages not working: Social media has completely engulfed people from all walks of life. We all spend a lot of time ringing and talking to people from around the world online.
It would have been much crazier to think of connecting with people from multiple nations and learning about their cultures so quickly years ago. But everything has been easy ever since the invention of social media.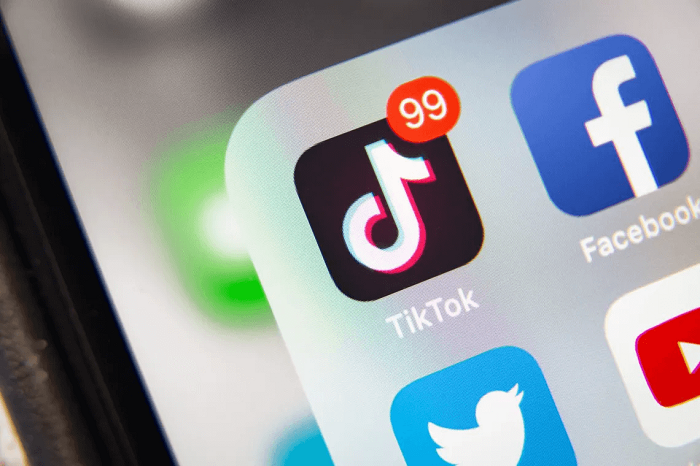 There are numerous popular social networking applications right now, but TikTok stands out away from the crowd. The app has absolutely wowed the world of young people since its release.
It has provided a stage for all creators and influencers to showcase their skills to the world. They have the chance to work with other TikTokers on this platform to create stuff that the app's regular users will enjoy.
But this app also gives you trouble when you wish to send or receive messages from people. Some users claim that their TikTok messages need to be sent or are not working. So, they are searching for solutions to address this issue.
We have you covered in the blog if you want to avoid experiencing the same difficulties. Let's go right into the blog to learn more about this topic.
Why is the TikTok message not sending or working?
In this section, we will discuss why TikTok's messaging feature is causing you problems. We investigated the issue thoroughly and discovered that there isn't a single plausible reason why the messages aren't sending or working on the app.
In reality, there could have been various contributing factors to this blunder. Hence, please consider each of the causes before looking for potential solutions. Check out the list of potential causes we've compiled in the section below, one by one.
Check your internet connection
Are you having trouble sending a DM to a TikToker, but the text is urgent and needs to be sent immediately? Why don't you double-check to see if your mobile data or wifi is turned on?
Remember, as absurd as it may sound; this is one of the major reasons why the TikTok messaging feature isn't working for you. TikTok won't work if your wifi or mobile data connection is unstable.
Make sure to turn it off and later turn it back on to see if you can get better connectivity. Also, you should shift from wifi to mobile data or vice versa if you still need a stable connection.
Is your phone number verified on the platform?
Users of TikTok can communicate with other users of the app, and doing so is rather simple. However, if you are a first-time user, your phone number must first be verified on the site in order to access the messaging feature.
We all agree that seeing an angry red exclamation point next to our messages isn't something we want to see all the time. Therefore, if you are having this problem, it's possible that you have yet to verify your phone number. So, we'll explain how you should check if your phone number has been verified on TikTok.
Steps to see if your phone number is verified on your platform:
Step 1: Open TikTok on your phone and head to your profile page by tapping on the profile icon. This profile icon is present at the lower right-hand corner of the page.
Step 2: Please head to the three horizontal lines present in the upper right-hand corner and go to Settings and Privacy.
Step 3: Select the Manage account option and then hit the Phone number tab.
Step 4: You should input your correct phone number. TikTok will send you a code in the number when you tap on the Send code button.
Step 5: Check for the four-digit code on your phone and enter it in the specified field to complete the verification process.
TikTok age ban
TikTok has several privacy policies in place to ensure that users feel comfortable using the app. According to one of its safety regulations, the platform's direct messaging tool is only accessible to authorized account holders at least 16 years old.
You must see if you fall under the age category to use the feature or not if the feature is not working for you. But you should perhaps report the problem to TikTok via their TikTok feedback form or TikTok help center if age is not a problem.
Restart your device
Sometimes a simple solution like restarting your device can help you fix this error. Thus, we urge you to turn off your mobile devices first, then turn them back on afterward.
It would assist in resolving any technical issues that might have prevented the texts from being sent. So, return to TikTok and send someone a message after restarting the application to test if it is running correctly or not.
Is the TikTok server down?
Everyone today knows of social media's unexpected crashing, right? Thus, the crashing TikTok app could be another reason your messages don't send or work.
You should verify this by asking neighbors if they have the same platform issues. Additionally, you can check social media applications like Twitter or even Google.
Just type TikTok Down or TikTok into Google or #TikTokdown into Twitter to confirm it. You should wait for a while for the app to reload and run smoothly if there is any news or tweet regarding this.
Update the app
TikTok releases updates to address minor issues or give users access to new features. You should constantly check for updates on TikTok and always use the most recent version. It would ensure that you avoid running into any complications while using the application.
Therefore, if the message feature isn't working for you, you should visit the App Store (for iPhone users) and the Google Play Store (for Android users) and check if TikTok has received an update. If there is an update for your app, install it, then go back to the platform to see if you can send messages right now or not.
Reinstall the app
None of the methods we have mentioned above have worked for you if you are reading this part. You can reinstall the app as your final resort if this is the case.
You should long-press on the app icon on your device until the x icon or uninstall option appears, then tap it in order to uninstall an app. The app will be successfully deleted from the device.
Return to the relevant app store and type TikTok into the search bar to download the app. Check if you can access the messaging function right away by logging in to the app with your credentials.
Wrapping up
Now that our blog has come to a close, how about taking a brief look back at everything we have learned thus far? We concentrated on talking about how to fix TikTok messages not sending or working.
To begin, we discussed why the message does not send or work on the platform. We provided a couple of reasons and fixes for it too.
It would be best if you explored each of these causes separately to determine which solution will work best for you. Please visit our website to read more of such blogs.
Frequently Asked Questions
1. Am I blocked if the messages are not sending or working for me?
It can be a possible cause of why the message feature isn't working normally for you. You can confirm this by sending messages to other people. If it works just fine for them, then blocking might be a reason.
But you should keep in mind that many users limit direct messaging to friends or disable it entirely if they prefer. Therefore, these could be other reasons why the feature isn't working for you.
2. Does the TikTok support team respond to you?
The TikTok support team is active and responsive to users' inquiries. So, you should describe your problem in detail so they can respond and address it if you are experiencing a real issue with the app.
Also Read: How To See Your Followers On TikTok