TikTok account permanently banned solutionThe popularity of social media has spiked rapidly with each year and for all the right reasons. These platforms provide you with a chance to show the world your talent as well as give you opportunities to meet new individuals.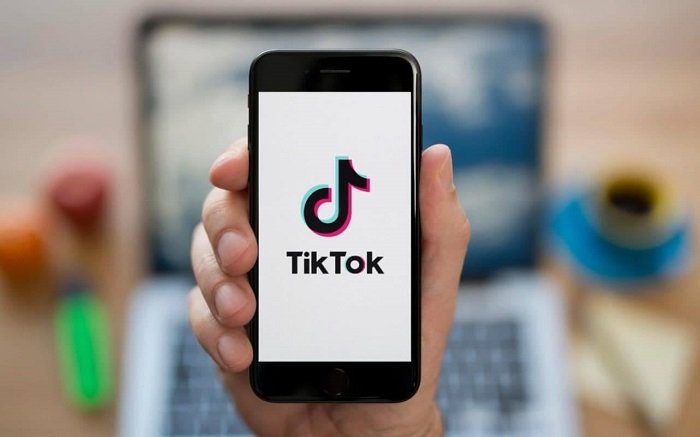 And if we have to select just one app that has significantly changed social media, it has to be none other than TikTok. It works hard to create a welcoming and safe atmosphere for its users. According to this platform, users should be free to express themselves creatively.
Social networking apps like TikTok are designed to be user-friendly, and the apps go above and beyond to maintain serenity in their space. However, out of a million users, there will always be a few who download these apps to cause trouble.
TikTok has established community guidelines to protect its members from these individuals. Therefore, you must abide by these rules. Many TikTokers express their frustration with TikTok permanently canceling their account. As a result, they search for ways to lift the ban.
In this blog post, we will explain how to resolve the problem with permanent bans that individuals encounter. Let's explore the blog carefully to determine how this issue might be immediately fixed.
Possible reasons your account was permanently banned on TikTok
We are aware that nobody using TikTok would wish to experience a permanent ban. However, if you have repeatedly broken the TikTok community rules, you will be subject to this ban.
The full statement reads: Your account was permanently banned due to multiple violations of our community guidelines.
However, please be aware that there is no set benchmark that you must violate in order to be banned. Therefore, it would be better to abide by their rules in order to keep the community peaceful.
Hateful conduct and speech
TikTok discourages offensive behavior on its platform. Therefore, TikTok will ban you from the platform if you are seen encouraging illegal actions, glorifying violence, or suffering that people find upsetting. Therefore, you should refrain from speaking negatively about others and refrain from harassing or intimidating other users.
Minors exploitation
TikTok takes all reasonable precautions to keep minors safe since there is a substantial population of kids on the platform. Therefore, TikTok will take stern action against you if you are found to be harassing them physically, mentally, or sexually. In this situation, a ban from TikTok won't come as a surprise.
Mistake and technical glitch
We understand that you might be perplexed when your TikTok account is permanently banned without an explanation. You may believe that you have done nothing wrong and may even be correct. Why did you encounter this error, then?
TikTok might have made a mistake in some cases. There may have been a technical problem that led to this problem and forced TikTok to ban your account.
How to fix the permanent ban on the TikTok account?
We will discuss a few potential fixes that might be useful to you. But keep in mind that these solutions will only be effective if you were mistakenly banned or there was a technical issue.
You can only get your account back through these fixes if you have repeatedly broken TikTok's community guidelines. After that, the only way to access TikTok is to register for a new account and make sure you never break any of their rules. Having said that, let's discuss the potential solutions in the area below.
Make an appeal to TikTok
To begin with, we would offer a fix for every TikTok user who has experienced a permanent ban and has been presented with the Appeal button within the app. Therefore, you should seek the steps we have listed below if you haven't received such a button.
A pop-up window will appear and say: Your account was permanently banned. If you believe this was a mistake, you can submit an appeal.
So, tap on that appeal button you have there, and TikTok will direct you to the appeal page. Now you should explain your issue in the description box.
You can state something like: Hello TikTok. My TikTok username is @abc. My account has been permanently banned from TikTok on (date). I can promise you that I have not disregarded any TikTok community guidelines. I think there has been an error, so I would appreciate it if you could look into this as soon as possible so I may use your services.
You need to enter your registered email address in order for the customer support team to contact you without delay. You must review the appeal once more and then press the submit button.
Share your feedback on TikTok
You are here because there was no appeal option on TikTok for you to use, correct? We can tell you that not everyone will receive this button, but it doesn't imply the process is over.
Therefore, there is something we need you to do that could be advantageous to you before you assume that your account has gone. So, you might be aware of their feedback form if you've been using TikTok for a long time. You can use this form to express your complaints and provide them with feedback.
We think that now is the ideal opportunity to give the platform your feedback. Follow the steps listed below to contact TikTok via their website.
Steps to share your feedback on TikTok:
Step 1: Open Google and input share your feedback Tik Tok on the search bar.
Step 2: Tap on the feedback form to explain your complaints to TikTok.
Step 3: There should be different fields to enter the email address and username (optional). Please mention the information accordingly.
Step 4: Enter account ban/suspension as your Topic.
Step 5: Next, you must input a Banned account (not age-related) in the Tell us more or the subtopic section.
Step 6: You have to enter your complaint in the description box.
You may start your message with, Hi, TikTok. TikTok has permanently banned my account (@username). However, I've always complied with TikTok's community guidelines, so I think something went wrong. I kindly ask that you look into this situation as early as possible.
Step 7: Finally, you can upload some attachments to back your claim.
Step 8: Confirm that your statements hold true next, and then tap on the submit option at the end.
You must wait a week or two for TikTok to respond to you. The TikTok team will eventually lift the suspension from your account if they decide that your claim is true.
Wrapping up
As we come to a close with this blog, let's go over what we've learned thus far. We discussed how to fix your TikTok account which is permanently banned today.
We started by talking over the potential causes of your account's permanent ban from TikTok. Then we spoke about potential solutions that would allow you to get the ban lifted. We guided you to make an appeal to TikTok and then fill out the feedback form.
We hope these fixes enable you to regain access to your account. We also hope that you abide by the rules of the community moving forward to avoid such problems.
Frequently Asked Questions
1. Can other users view my TikTok account if it is permanently banned?
No, if your account is permanently blocked on TikTok, no one else will be able to see it. You are also unable to log into your account, which prevents you from viewing or uploading any TikTok videos.
2. Can I get my account back by sending an email to TikTok when it is banned?
You might try to email TikTok's customer support team with your issue and provide them with an explanation of the situation. Emails to them should be sent to legal@tiktok.com and info@tiktok.com. Please note that there is no assurance that TikTok will withdraw your ban after receiving your email, but you should try it out.