Google Classroom is a free Google app that educators can use to create classes, distribute assignments, send feedback, and manage student work. Teachers can use Classroom to create classes easily, distribute tasks, communicate and stay organized. Classroom allows teachers to create and grade assignments, post announcements, send feedback, and view classwork in an organized way.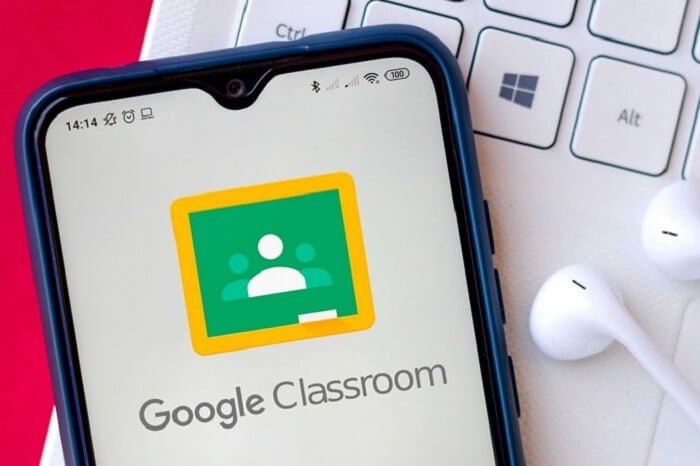 Google Classroom has been a great help in aiding academic success during the pandemic. It has allowed students to access their course material, work on assignments, and collaborate with their peers remotely. With Google Classroom, teachers can assign tasks, give feedback, and grade student work all in one place.
Additionally, the platform has digital tools such as Google Drive and Google Docs that allow students to work together on projects from home. This has allowed students to stay connected to their classes and studies despite the disruptions caused by the pandemic.
Teachers also use Google Classroom to take submissions of assignments and other works. Sometimes it may happen that you need to submit your assignment or turn it in late. If you have missed the deadline for submitting an assignment on Google Classroom, you should contact your teacher or professor to ask if they will accept a late submission. Depending on the policy of the teacher or professor, they may or may not accept a late submission. If a late submission is allowed, you can then submit your assignment.
If you are wondering if there is a way to submit your work late on Google Classroom without your teacher getting to know you, you have landed in the right place!
In this blog, we will discuss how to turn in late work on Google Classroom on time in different methods. So, make sure you make it to the end of the blog to know all the possible options.
With that, let's get into the details below!
Methods to Turn in Late work on Google Classroom on Time
There are various reasons why students cannot submit their assignments on time in Google classroom, which are mentioned below.
Poor Time Management: Students may struggle to balance their time between coursework, extracurricular activities, and social commitments.
Lack of Organization: Without a clear plan for how to complete the tasks, students may become overwhelmed and struggle to keep up.
Technology Issues: Technology may not be reliable, and students may experience technical difficulties that can delay submission.
Lack of Understanding: If students do not understand the instructions or do not understand the material, they may take longer to complete the assignment.
Procrastination: Students may put off assignments until the last minute, leading to late submissions.
Stress: Students may be overwhelmed by the workload and become too stressed to complete their assignments on time.
Personal Issues: Students may face personal issues that distract them from their schoolwork.
Internet Access Issues: Students may not have access to reliable internet or may not have the means to purchase internet access.
You cannot turn in late work on Google Classroom after the due date has passed. If the assignment allows late submission, you can submit it before the due date, but late submissions will not be accepted after the due date has passed.
Steps to Submit Your Assignment After The Due Date:
Sometimes, internet issues or any other personal reasons can hinder your submission time. No matter what your reason is, we have got you covered!
Here's how you can submit your assignment after the due date on Google Classroom.
Step 1: Log into your Google Classroom account.
Step 2: Select the assignment that you need to submit after the due date.
Step 3: At the top right-hand corner of the assignment page, select the "Submit" button.
Step 4: Click the "Add an exception" link at the bottom of the page.
Step 5: Select the checkbox next to "Allow this student to submit after the due date."
Step 6: Enter the new due date you would like to set for the assignment.
Step 7: Click "Save."
Step 8: Upload your assignment and click "Turn in" to submit it after the due date.
Submitting work after the due date on Google Classroom can have several consequences depending on the instructor's policy. Some of the possible consequences can include the following:
Late Submission Penalty: The instructor may deduct points from the student's grade for late submissions.
Verbal Warning: The instructor may warn the student and remind them to submit work on time in the future.
Written Warning: If the student continues to submit work late, the instructor may issue a written warning and inform them of the consequences of not submitting work on time.
Zero Credit: The instructor may award the student zero credit for the assignment if it is submitted after the due date.
Academic Probation: In some cases, the student may be placed on academic probation or even expelled from the course if they repeatedly submit work late.
To be clear about the consequences of your educational institute, you can contact your professor or someone from your school or university. If luck is on your side, you may not have to face the consequences.
Wrapping up
Since everything is going online, it does not come as a surprise to see Google Classroom gaining higher popularity. Especially after the covid breakdown, universities and schools across the globe opted for Google Classroom to make education easier and more accessible for everyone.
While it is an excellent method to ensure you do not miss out on your education, there can also be various technical errors that prohibit you from submitting your work on time. Additionally, everyone has their personal reasons why they may miss out on their timely submission.
Irrespective of your reason, the methods mentioned above can assist you in submitting your work late to Google Classroom on time. This will help in maintaining your results and ensure it does not hinder your efforts.
With that, we hope this article helped you solve your query. Did the method work for you? Let us know in the comment section below!
Frequently Asked Questions
1. How can I submit my assignment in Google Classroom?
To submit an assignment in Google Classroom, open the assignment, click "Add or Create," select the type of file you want to submit, and then upload the file or create it in Google Drive. Once the file is uploaded or created, click "Turn In" to officially submit the assignment.
2. Can I submit my assignment late in Google Classroom?
Yes, you can submit your assignment late in Google Classroom. If your teacher has enabled the "Allow Late Work" option, you can submit an assignment late by clicking the "Submit" button for the assignment in the Classroom stream and then clicking the "Turn In Late" button.
3. Will my teacher know if I tune in to my assignment after the due date?
Unfortunately, yes. Your teacher can see the date and time when you submitted your assignment.