Screenshots are ever-present today, and it is pretty difficult to imagine your smartphones not having this one feature, right? So, you liked a meme or a dress? Have to keep an important notice to send to your parents quickly? Just take a screenshot quickly! You can take a screenshot in real-time and send it to your friends.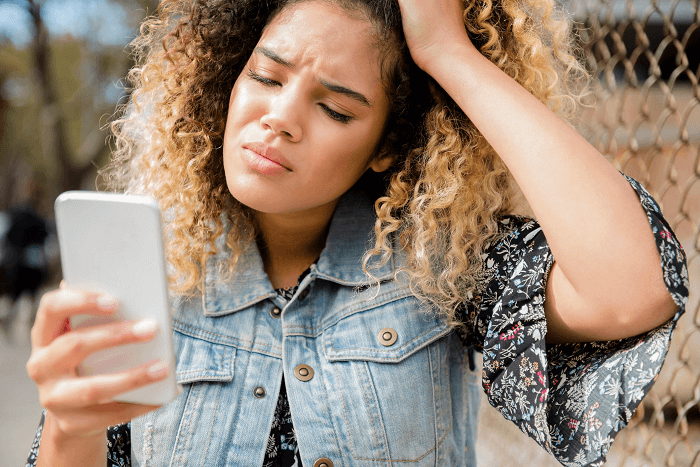 Well, we screenshot everything from a serious research note in a PDF or a regular pooch you found on Instagram. You can see how crucial this feature has actually become if you spend even a short while online.
But what if you were entirely cut off from this functionality one day? Do you think you can live without taking screenshots on your device for the rest of your life?
Well, we sure cannot, and we believe neither can you because this is why you are here with us today. Well, we have come together here to discuss an error many of us encounter when we take screenshots.
Have you ever encountered the error message "Can't take screenshot due to security policy"? The error certainly irritates us, and it is really upsetting to see all our efforts to fix it fall flat.
But don't worry, we are here now. Today's blog will cover how to fix this error. So, are you ready to find out? Let us look into the topic in detail in the sections below.
Can't take screenshot due to security policy: Potential reasons and fixes
Wanting to screenshot something but not being able to do it upsets you to no degree. But do you know why such an error happens and what we might be able to do to fix it?
If we had to generalize, we might say that the issue may be with your phone, browser, or the app you are trying to use. We are aware that it might not be clear to some of you but don't worry. This section will go over each of these in turn, along with the solution.
So, check out the parts below to determine which of the scenarios applies to your problem and how to immediately resolve it.
Browser-based incognito mode
Were you using your web browser's incognito mode when the error occurred? If you can't recall it, check it again. If you are positive that you actually used it in this mode, though, then perhaps that is the issue.
There are clearly some restrictions despite the feature's immense popularity. We're all aware that no one can see what we've been viewing when we browse the web in incognito mode. You cannot capture screenshots while in this mode, which is one of the drawbacks.
The majority of online browsers you use, including well-known ones like Chrome and Firefox, forbid you from taking screenshots when this mode is active. These browsers do so in order to protect your privacy.
Steps to use the screenshot feature on Chrome
Step 1: Open Chrome and enter chrome://flags on the inbuilt search bar. Now hit the search button.
Step 2: Use the search field on the new page. Enter Incognito screenshot.
Step 3: Do you see the feature in the available section? If yes, then tap on the Default option with a drop-down menu.
Step 4: Upon doing so, you will get three options: Default, Enabled, and Disabled. Select Enabled.
Step 5: Tap on the Relaunch option at the bottom of the screen.
Steps to enable the screenshot feature on Mozilla Firefox
Step 1: Open your mobile device and head to Firefox.
Step 2: On the Firefox home screen, click on the three vertical dot icons. It is located at the lower right corner of the screen.
Step 3: Tap on the Settings option from the menu.
Step 4: Go to Private browsing under the Privacy and security section.
Step 5: There must be an option titled Allow screenshots in private browsing; turn the toggle on for this one.
Device-based screenshot restrictions
We are aware that virtually all smartphones now come with the ability to take screenshots. However, certain gadgets still limit this feature.
You might be using a phone that your employer or school provided for you. The option that is left is to get in touch with the appropriate authority and let them know the screenshot feature is disabled. You can go into further detail about why you require the feature back to convince them.
You may also test whether the screenshot capability is active by turning it on in the phone's settings. Check the settings on your phone to see what choices you have for enabling the screenshot feature.
However, remember that many older smartphone models lack the screenshot feature. Therefore, we suggest that you check your phone's settings to see if the feature is available or not. If not, you might have to purchase a new phone with the feature.
App-based security policy
We are confident that every one of you has come across top security apps that prevent screenshotting on it. We acknowledge that the circumstance could irritate you. But note that the developers of the application are never careless; there is always a reason behind what they do.
All of these measures are being taken to protect the privacy and security of the users. Banking and payment applications are some of the most well-known apps that we all know are highly particular about this feature and ban them.
Your payment applications save a lot of your personal information, which may get you into problems if they were to become public. Nobody wants such private information to be exploited.
Additionally, major platforms like Netflix also forbid capturing screenshots because of copyright issues. Therefore, you are powerless to change the situation unless the app developer changes the settings.
You can also see whether there are alternative choices for some of these apps that allow screenshots. However, you can type or write the information somewhere or take a picture of it with another phone if you truly need the information from these apps.
Wrapping up
Let's go through the topics we addressed today now that we have wrapped up the blog. So, the focus of our conversation today was the "Can't take screenshot due to security policy" error we find on our phones.
We tried to devise viable solutions for this issue while keeping in mind the importance of the screenshot feature. We explored three potential causes of this error and then, later on, looked at how to fix them.
So, first off, we talked about the browser-based incognito mode as a cause of this error. Secondly, we talked about device-based screenshot restrictions. We talked about app-based security policies before wrapping up.
What caused you to encounter this error, then? Did you discover the appropriate solution? Post a comment and let us know.
Frequently Asked Questions
1. Why am I unable to see my screenshots in the phone gallery?
Your inability to view your screenshots in the phone gallery can be attributed to a variety of factors. However, you should try clearing the cache on your phone to resolve the problem.
Check and see if your screenshots folder is hidden if this doesn't work. If so, unhide the album under the gallery settings so that it appears in the gallery once more.
2. Will the third-party applications help to take screenshots?
There are plenty of third-party apps that are handy when it comes to taking screenshots from apps that limit it. You can, therefore, look for them online and download them.
Please just be sure they are not a fraud and won't request information that could jeopardize your safety afterward. It is crucial to read the reviews and follow the tips of those who have actually used the app.