Snapchat! When you hear the word, did the Snapchat logo pop up in your head along with some of its common features, including stories, filters, streaks, memories, and more? Well, we know you are probably a Snapchat fan, too (just like us!).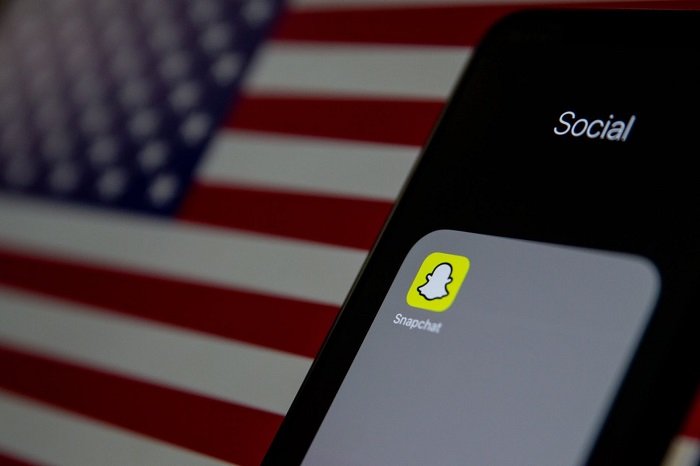 Snapchat was introduced to the world in 2011 but became a widely viral social media platform soon by 2013. Millions of people, especially the younger generation, are amazed by its unique features that allow users to have a different social experience than Instagram, Facebook, and Twitter.
One of the common reasons why Snapchat is widely popular is because of its high privacy and safety features. While other social media platforms maintain privacy, Snapchat takes it to a whole another level by letting the user know everything about how the other person is perceiving their messages, stories, and chats.
For example, if you are using Snapchat, you already know that the user will be notified about it instantly if you take a screenshot. The user will get to see whether you take a screenshot of someone's snaps, chats, or stories. Furthermore, screenshots of someone's chats or snaps can land you in unnecessary trouble with the user!
Earlier we could take screenshots of snaps without the user getting a notification. Soon after, Snapchat added the feature that automatically sends a notification to the user you are screenshotting. Due to this, people have become more aware. The feature is excellent as you will be assured that someone does not misuse the pictures you are posting or sending online.
However, what if you need to take a screenshot of someone's chat and show it to your best friend? We all come across a situation where we are talking to someone and do not know what to respond to, so we switch to our friends to suggest to us what to respond to. This is especially true when you are talking to your crush. However, if you take a screenshot of someone's chat, they will get to know, and things can escalate quickly.
We get that you are tired of finding reliable methods to take screenshots on Snapchat without letting the users know. But you don't have to stress out anymore! In this article, we have mentioned several ways to take screenshots without notifying the user on Snapchat.
Note: We do not encourage our readers to get involved in anything negative or illegal by providing the methods below. We hope you use the methods mentioned in this article for a rightful purpose only.
Methods to Take Screenshots on Snapchat Without Notifying Users!
Various third-party apps could take screenshots without notifying the user. Additionally, screen recordings were the most used way to save snaps a few days back. Until recently, another idea that struck in was turning on the airplane mode and screenshotting the snap. No matter what the method is, Snapchat inevitably patches it out.
Here are some working tricks to screenshot snaps that work on selected devices.
1. Screen Recording
Some of the phones still support the screen recording feature. You can do this by following the method.
Step 1: Drag down or pull up the notification bar. You can see the screen recording feature on the top. Click on it and start recording.
Step 2: Now, the screen recording feature will capture everything on the screen. Open the Snapchat and click on the user's snap you want to view. The snap will be recorded.
Step 3: You can find the recorded snap in your gallery.
Keep in mind that this feature works on selected phones only. So proceed at your own risk. If you are an iOS user, we recommend avoiding screen recording as the user will be instantly notified about it.
2. Using Other Phone's Camera
Even though it does not come under screenshotting, it is the only way to click photos of snaps. It will ever be the safest and easiest way to save a user's picture without even notifying them. Here's how you can do it.
Step 1: Open the other phone's camera.
Step 2: Open Snapchat and click on the user's snap you want to view.
Step 3: Now click photos of the snap with the other phone.
No matter how many updates come in Snapchat and remove patches, this trick will forever stay the easiest and safest way to save a snap. However, make sure you do not use this method for the right purpose only.
3. Downloading the Older Version of Snapchat
There used an easy way for taking screenshots by turning on the airplane mode and screenshotting the snap, but the developers of Snapchat realized and patched it out. So, therefore, this does not work anymore. The only way this trick can work is by downloading the older version of Snapchat. Here's how you can do it.
Step 1: Download an older version of Snapchat released before February 2022 from Google chrome.
Step 2: Uninstall the latest version of Snapchat from your smartphone and install the older downloaded version.
Step 3: Log in to your Snapchat account and open the app.
Step 4: When someone sends a snap, wait until it gets downloaded and then turn on the airplane mode.
Step 5: Keep the airplane mode on and screenshot the user's snap you want.
Step 6: Now click on the "settings" located in the top right corner.
Step 7: Click on "clear cache" in the accounts section and tap on clear all.
Turn off the airplane mode, and that's all! You can find the screenshot of the snap in your gallery.
Wrapping up
With the rise in social media platforms in our day-to-day lives, Snapchat has become one of those social media platforms that you check at least once a day. Whether you like to maintain streaks with your friends or give a glimpse of your life through your stories, Snapchat promises to protect your privacy.
It will always notify the user if someone takes a screenshot. Additionally, if someone screen records your chat, you will be notified about the same instantly. Getting notified helps you understand if someone is misusing your pictures or information and confront the person about why did they take a screenshot.
However, for whatever reason you are curious to take a screenshot of someone's snaps without letting them know, the methods mentioned above will work. But remember, we do not recommend using the methods mentioned in this article to be used for any wrong purpose. We do not want our readers to exploit legitimate methods or get into trouble. Therefore, as long as you have a valid reason for taking a screenshot, go ahead and give the methods mentioned above a try!
We hope our article helped find how you can take a screenshot of someone's snaps without letting them know. Which method are you going for? Let us know in the comments section below!
Frequently Asked Questions
1. Is it legal to screenshot someone's content on Snapchat?
Well, it is not illegal because the person who uses the app knows that putting something on Snap can be seen by you. But for privacy issues, Snapchat lets the user know that you have taken a screenshot of the snap. Legal matters like screenshotting explicit pictures of minors can get you in lifelong trouble. Secondly, screenshotting snaps without the user's consent and telling them you will share them if they do not comply with your demands.
2. Can we delete a snap after sending it?
Yes, we can delete a snap after sending it to someone. Go to the snap and long press on it to delete it. The snap will disappear, but the user you sent the snap will get a notification that you sent them a snap which is deleted now.
3. Is there any third-party application to screenshot someone's snaps on iOS?
Unfortunately, iOS does not support third-party applications. Additionally, we do not recommend using third-party applications for screenshotting someone's snaps either. So, all you can do is follow the methods mentioned above to stay out of trouble!