Memorizing the script and repeating every dialogue in front of the camera without looking can be difficult for some influencers and actors. There are instances wherein you need help in reading the script and delivering dialogues.
The anxiety and fear that comes along while recording can be really frightening. While many people like recording videos, it can also be possible that they can be camera shy. However, that does not mean you should give up or try something else.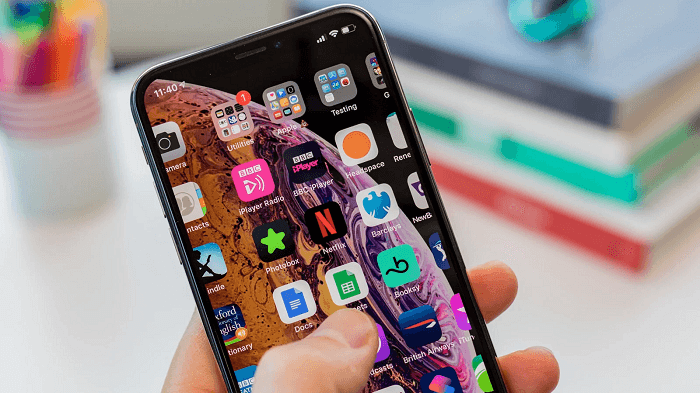 As long as you know the right methods and work on your skills, you will be perfect! It can become challenging to hold the camera for video recording and deliver dialogues simultaneously. There is a way that can allow one to record videos and read the script simultaneously.
Doing both tasks can be complicated and tedious. However, you can perform both activities simultaneously quickly. Furthermore, if you read while recording the video, it may look unnatural to your viewers. Let's admit it; you are looking away to read your script constantly when recording would not look appealing to your audience.
So the ultimate goal is to keep your videos as natural as possible while ensuring you don't mess up your video by constantly looking away for reading your script.
We understand the struggle that comes along. So, in this article, we will help you learn how you can record a video while reading a script easily.
We wrote this guide based on expert video makes and their tips and tricks so that you can rely on us for the right suggestions!
With that, let us get into the details below!
Tips For Recording Videos While Reading a Script at The Same Time
The best way to record videos and read scripts at the same time is by using a teleprompter. A teleprompter is easy and handy when you want to read the hand and record a video. You can also perform one task at a time or do both. While one might assume that their viewers will find out or notice them reading the script and recording a video simultaneously, a teleprompter will not allow them to notice anything.
What is a Teleprompter?
A teleprompter is an application widely used for recording videos, reading scripts, adding subtitles, inserting images, other logos, and watermark signs into the video. Using the application is quite simple, and it packs multiple features which allow one to record effectively.
Firstly, you will need to download and install the application from Google Play Store or App Store. After installing the application on your device, you should insert the script you want to read while recording a video.
You can record a video in both landscape and portrait mode. You can record a sample video first to see which frame is most suitable. You could start recording the video using the application. Once you start recording, you will see the script's text shifting accordingly.
How Does a Teleprompter Work?
The app has a simple working mechanism. Firstly, the application will collect the text you want to read as a script. Once you have added the text in the application, you can see it appearing at the side of the screen after the recording starts.
As soon as you start recording the video, you will see the script scrolling down gradually. To make the application work and start doing both activities, you will be needed to turn the play button on. After turning the play button on, you can read the text from the script.
The application is relatively simple and eliminates the hassle of reviewing papers and getting the script. The teleprompter application's most fantastic feature is that you do not need to pause the video every few seconds to read the script. It would help if you only focused on acting according to the words of the script.
Steps to use the application:
To start using the application, you should first locate and import the file with the script written. You can also type in the script if you want to, and if it is too big, you can import it from your email, gallery, dropbox, or any location saved.
The teleprompter application has an option that will show the features for importing the script on a device. You need to click on the import button, and the script will be added automatically.
Once done, you should start playing the video. As you start playing the video, the script uploaded by you will be shown on the left or right side of the screen, and it will keep scrolling down automatically.
If you want to customize the display or visual of the script, you can adjust its size, font, color, and many other text features to make it suitable for your needs. It would be best if you adapted the script to make it easier to look at and read without pausing in front of the camera or looking away from it.
You can keep the font size as significant as you want and customize it as per your needs. Besides, you should not worry about the text scrolling down abruptly. The script's text will only scroll down when you start recording a video. Also, the script's text will not be shown in the video.
Tips While Recording Your Video And Reading The Script At The Same Time!
While using a teleprompter is one of the best options, there are additional tips that will help in recording the best video! Below are a few tips that will come in handy!
Practice your script: Practice is one of the first things you should do before recording your video. Practicing a few times will also help in understanding what you are going to talk about and help you prepare in advance.
Try to memorize the key part of your script: It is vital to look natural in your video. Therefore, if you memorize your script's key parts, it will help in making your video better.
Wrapping up
With video marketing gaining popularity, people tend to look at videos more than they will read your post. It comes as no surprise why even the biggest brands in the world are opting for producing higher quality informational and engaging videos!
Whether you are just getting started with making videos or are already experienced, you know the struggle of reading your script. It is impossible to memorize your entire script, especially when it is long and educational because you don't want to miss out on any vital information or say anything wrong.
With the method mentioned above, you no longer have to worry about how you will read your script and record at the same time! Doesn't that sound exciting? So, what are you waiting for? Go ahead and try the method mentioned above!
Frequently Asked Questions
1. How will I appear in front of the audience if I use a teleprompter?
When you use a teleprompter, it will appear as if you are directly talking to the audience, even when you read the dialogues from the screen.
2. When should I start using a teleprompter?
Use a teleprompter when you have a lengthy script and need to memorize it for reading in front of the camera. You can start using a teleprompter when you want to read a long script in front of the camera and need to record it simultaneously.
3. Is there any other way to allow me to record videos and read a script simultaneously?
You will need a computer or a laptop with a camera for such a purpose. You can use the computer's camera to record the video and simultaneously play the script.
4. Is the teleprompter application free to use?
You can use the application for free. If you encounter an instance where you need to purchase the app, you should start looking out for free versions of the same, as many free apps are available.