Google Docs is a word-processing program that allows you to create and edit text documents. It is a free, web-based application that you can use on any computer with an Internet connection.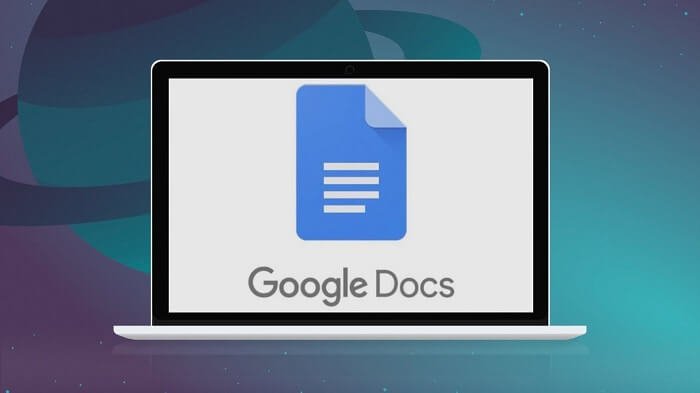 There are many ways in which Google Docs can be helpful. Perhaps the most obvious way is that it can help you to create and edit documents online. This can be helpful if you need to collaborate with others on a project or if you simply want to have the convenience of being able to access your documents from any internet-connected device. Additionally, Google Docs comes with several features that can make your life easier, such as the ability to insert images and charts, track changes, and add comments.
Anyone with access to the doc can open the file, edit, make changes or comment on the content inside. The version history will tell you nearly everything you need to learn about the changes made in the docs, but it does not give you the details of the people who read them. Simply, if someone has accessed your docs and reads them without editing or commenting, there is no way you can know who has checked your file.
But, a newly launched feature allows people to check who has read their document. You just have to configure the function to your Google docs, and then you will know who checks your files.
If you want to know the list of people accessing your Google Docs, you are at the right place! After writing a piece of content, you may be curious to know who checked your docs. Fortunately, you can now ease your curiosity.
In this article, we will list the working methods to see who opened or viewed your Google Docs with the assistance of our tech experts. So, you can continue to read more and make sure you make it until the end of this post.
With that, let's get into the details below!
Methods to See Who Viewed Your Google Docs
Various methods allow you to check who viewed your doc. Below is a list of all the working methods with our step-by-step guide. You can use the methods given below to check the history!
G-Suite Activity Monitor
G-Suite is a set of tools that can be used to improve productivity and collaboration within an organization. Google Docs is a part of G-Suite, and it offers a variety of features that can be used to create and edit documents. Some of the features that are offered by Google Docs include:
Creating and editing documents
sharing documents with others
commenting on documents
tracking changes to documents
creating and managing document templates
converting documents to different formats
adding images, videos, and other multimedia to documents
collaborating on documents in real-time
G-Suite also lets you track the number of viewers on your Google Docs. This can be viewed in the activity monitoring tab. This will help you track the number of viewers in your Google Docs. You can also see it with the upper arrow on the screen's right corner. Keep in mind that g-Suite is a paid version and is the only way to get access to know who viewed your Google Docs.
Google Docs Activity Dashboard
The Google Docs activity dashboard allows users to see a summary of their activity within the Google Docs suite of products. This includes information on the number of documents created, edited, and shared, as well as the number of comments and likes received. However, you can also know who viewed or opened your Google Doc. Remember that this method is for those having a Google Workspace account. In order to see who opened your Google Docs, you will need to have an account on WorkSpace. Here's how you can see who viewed your Google Docs.
Step 1: Open the Google Doc that you want to track the visitors for.
Step 2: You will spot the menu bar on the screen's upper left corner. Click on the tools.
Step 3: Click on the Activity Dashboard.
Step 4: Here, you can see options–All Viewers and Shared With.
Step 5: In "All Viewers," it shows who viewed your doc file with time. You can filter the view list by time.
Step 6: In the "Sharing History," you will see who shared and unshared the file
Is it possible to turn off the view history?
Yes, it is possible to turn off view history on Google Docs. To do this, go to the File menu and select "Version history." From the drop-down menu, select "Off."
How to Know Who Edited Your Google Doc?
If you have kept the doc open to edit for everyone, there are chances someone might have edited it. Additionally, even a small space bar or mistakenly pressing space bar can be seen.
You can easily know who edited your Google Doc by following the below-mentioned method.
Step 1: Log in to Google Docs and open the document for which you want to see the revision history.
Step 2: Click "File" from the top menu, then choose "See Revision History" from the drop-down menu.
Step 3: A new window displays the document's revision history. Each entry will show the date and time when the revision was made and the name of the user who made it.
Wrapping up
Google Docs is one of the most widely used among students and professionals. You can use Google Docs for writing, making charts, keeping your teamwork updated, or anything else. There are also various features to keep your writing engaging and hassle-free!
While you can keep the doc private for your eyes, it allows multiple people to work on it. You can keep the doc link open to edit or view for anyone else. This means once the link is shared, anyone who gets the link can view, edit, or comment on it.
While this is an amazing feature, it can also be worrying. This is because sometimes the link can fall into the wrong hands, and your hours of effort can go to vain with someone else editing or messing up with the doc.
If you are worried about how to check who is viewing your Google doc, you can follow the methods mentioned above. All the methods will facilitate you to see who is seeing your Google Doc so that you can protect your writing!
With that, we hope you find this article useful. Let us know which method worked the best for you in the comments section below!
Frequently Asked Questions
1. Can you see who viewed your Google docs if they are not signed in?
You can see who viewed a document only if they have an existing account with Google Docs or if they have already signed in using an account. You can not see who viewed a document if they are using a guest account or if they have not logged on to Google Docs yet.
2. Can you see the number of times a Google Doc has been viewed?
No, you cannot see how often a Google Docs has been viewed. The same goes for all the other Google Suite products. The only thing you can see is when the document was last opened.
3. Why can't I see who viewed my doc?
You can use the above methods to see who viewed and edited your Google doc. However, if the methods do not work for you, there are chances that you may have poor internet connectivity, which is restricting the history from being updated.
Also Read:
How to Remove Email Address from Facebook
How to Hide Someone's Comment on Facebook
How to Recover Deleted Facebook Comments
How to See Someone's Activity on Instagram