Hide Someone's Comment on facebook: If you are looking for easy to hide comments on your Facebook because of personal reasons, you are at the right place!
Facebook has been an excellent platform for normal daily users to big business pages. One can expect a large audience if they correctly use the platform. From the very beginning, the company tries to keep the transparency of users that create an account on Facebook. The company stated that the transparency of users is essential for forming personal relationships.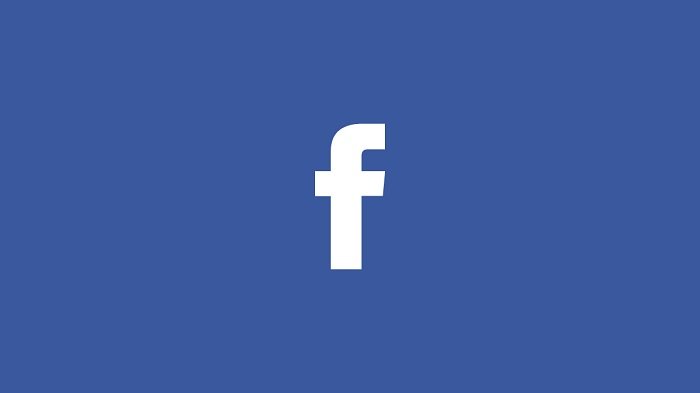 Most people have a Facebook account, and they use it for texting friends, watching videos, uploading their vacation photos, etc. However, many youths tend to favor other social media platforms nowadays, primarily because of the interface or other trendy things that attract them.
As you post your picture, Facebook allows you to allow comments or close them. Often, when your account is set to public, anyone can comment on your post. Especially when comments are negative, it can affect you in multiple ways.
Another popular reason why you may want to hide comments on your post is because you do not want others to see the comments on your post. For example, you have your family on Facebook and your friends decide to make extremely awful comments that you do not want your family to see. In such cases, hiding the comments are your biggest savior!
Negative comments can be seen on an average user's account posts to big celebrities. Therefore, people choose to remove the negative comments as they glare from the screen. This way, it will not hurt the user's post or business. Hiding comments will simply disappear the comment from everyone's point of view.
Deleting the comment will remove them wholly and forever, so make sure if you really want to remove it or not. If any comment is offensive beyond the guidelines of Facebook, you can choose to report them, and Facebook will automatically remove them from the post. But, if you want to hide any comment, you can later "unhide" them if you're going to show back up.
In this article, we have mentioned a step-by-step guide on how you can hide someone's comment on Facebook easily.
So, let's get straight into the details.
How to Hide Someone's Comment on Facebook
If you think that you do not want to read some of the comments on your Facebook post, do not worry, you have the option to hide them. Also, you can hide comments posted by pages that you follow. Here's how you can hide comments.
Step 1: Open your browser and Login to your Facebook.
Step 2: Hover to the comment you want to hide and click the three horizontal lines on the right side of the comment.
Step 3: Click on "Hide comment."
You can also hide comments from your Facebook application installed on your smartphone. Follow the steps to hide comments from Facebook.
Step 1: Tap on the post's comment that you want to hide.
Step 2: Long press the comment, pull up the menu bar, and click on "Hide Comment."
After you hide the comment, a notice will pop up saying, " The comment has been hidden." The comment will remain in the comment section, but it will be grayed out. And you can also unhide the comment by long pressing on it and selecting "unhide comment."
If you do not want someone to comment on your posts in the future, you can also block them. Blocking a person will make them unable to comment further on any of your posts. Here's how you can block them.
Step 1: Open your browser and Login to your profile using ID and password.
Step 2: Select the down arrow situated on the top right corner of the Facebook page screen.
Step 3: Click on the "Settings and privacy" option.
Step 4: Select "settings" then "privacy."
Step 5: On the left side menu, the option "Blocking" is located; click on it.
Step 6: On the search option, type the name of the person you want to block and hit enter.
Wrapping up
Facebook, now known as Meta, is one of the most popular social media platforms that has millions of active users. Practically, almost everyone has used Facebook, either in their teenage days, or still prefer using it. Compared to the initial days of the platform, it has brought multiple brilliant features to keep users engaged and stuck with Facebook.
Previously, Facebook was only used for sharing pictures and videos, and talking to your friends and family globally. However, with the recent updates and changes, the platform has transformed itself into an all-in-one platform where you can stay updated with the current affairs, support and find local businesses to shop, speak to your closed ones, share your day-to-day updates, and more!
Some comments on Facebook can be hurtful, and you can choose to hide them. Hiding a comment will not be the best move every time you can choose to address the comment for more beneficial and productive results. However, some comments need to be hidden for some reason.
Whether you want to hide your friends' quirky comments on your posts, or you want to hide a cringe comment that your family left on your post. With the steps mentioned above, you can easily hide these comments without notifying them.
We hope this article helped you get the easiest solution with the quick steps to hide comments on Facebook. Over to you. Which method did you use to hide or remove comments? Let us know in the comments section!
Frequently Asked Questions
1. Should I delete or hide a comment?
Hiding a comment can be an extreme option, but it is one of the tamer ones. You can also delete a comment, and that way, no one can see the comment. Deleting the comment or blocking the user might be a good idea than hiding a comment.
2. Will the user know if I hide their comment on Facebook?
No, Facebook will not notify the user if you hide their comment. Other users cannot see the comment, whereas the commented person will still see the comment.
Also Read: How to See Who Unfollowed You on Facebook