How often do you comment on your friend's posts on social media? Well, if you ask us, we spam their comment section (best friend's code).
Who wouldn't agree that it's the most fun part of being on social media, right? Publically making fun of your friend's dress or praising them like they're the moon to our stars? Yes, we are all related.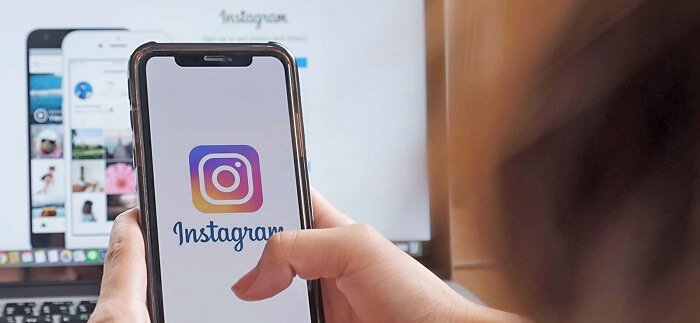 We place our best on Instagram in terms of social media; that's the best to leave comments on our friend's posts.
But hey, there's something wrong with the platform lately. Many users have been whining about Instagram deleting their comments! You really need to keep on checking what you're commenting on. Never spam or write things that go against the community guidelines. Instagram takes them down and warns you.
If you're using bots to mass comment, the app will simply remove your existence. But have you ever been stupid enough to delete your Instagram comment accidentally and regret it later on?
Hey, don't take offense; we have been stupid too! Now, let's see how to recover deleted Instagram comments now because what's done is done!
Can you recover deleted Instagram comments?
Let's cut to the chase:
You can certainly recover deleted Instagram comments. Now, the methods aren't as direct as we all might have thought, but hey, something is always better than nothing.
So, let's stop overthinking and see which method will apply in our case or work successfully for us below.
Method 1: Let the Undo button do the magic
Have you deleted the comment already? Well, we believe you have since you're asking about the recovery. We're guessing it's too late to probably talk about this method, but this is for your future use.
See, once you delete your comment, you immediately get an undo option that lasts for seconds. Your comments won't go anywhere if you're lucky enough to tap it.
If you didn't know about it, well, it's because you probably haven't paid attention. Just go over the steps below to test this method.
Steps to use the undo button for Instagram comments
Step 1: Go over your Instagram profile.
Step 2: Navigate to the comment you wish to delete right now.
Step 3: Tap and hold the comment.
Step 4: Upon doing so, you'll find the trash icon at the top right corner. Please tap it.
Step 5: You will find the comment deleted notification at the bottom of the page. There's an undo button in the right corner. Tap on it instantly.
Congratulations; your comment has been recovered!
Method 2: Instagram Help Team at your service
As users, we can't go without complaining; it's our nature, right? Well, can you think of one popular social media platform that lacks customer support? None, right?
Instagram is the same! So, if you've failed to quickly recover comments using the previous method, why don't you contact the Instagram support team?
Instagram email: security@mail.instagram.com.
Mail them with your query, mention your username, and see whether they respond.
Have no idea how to do it? If not, try getting help from the Help Center. Follow us.
Steps to request help from the Instagram Help team
Step 1: Run the official Instagram app on your phone.
Step 2: Go to the three horizontal lines in the upper right corner.
Step 3: Choose Settings and Privacy from the options list.
Step 4: Go down to the More Info and Support section and select Help.
Step 5: Select Report a problem next and tap Report problem without shaking.
Step 6: Continue by clicking, don't include and Continue.
Step 7: You'll be whisked to a page where you must briefly explain what happened or what's not working.
Step 8: You can choose to upload photos to back your claim and press the send button.
Note that Instagram doesn't specify the time frame to respond to your complaints. But don't spam them, and ensure the follow-ups are not bothersome. They'll respond to you and recover the comments if they feel the reasons are legit.
Method 3: Tweet your complains
Where do most social media users go when they have complaints about anything? Well, one app that has become our go-to is Twitter.
Is the app down? Check the trending section for #Instagramdown. Want news super-fast? Go to the news area and see what's breaking news!
Well, why don't you use the power of Twitter right now too? See, let's be direct here. Do you really think the Instagram team is sitting and waiting for your message to drop to fix it?
It doesn't work this way! So, you need to make your presence known to them. How do you do that? You reach out to them as much as possible to try your luck.
Here's how you contact Instagram help via Twitter.
Steps to contact Instagram help via Twitter
Step 1: Tap the magnifying glass icon at the bottom panel on Twitter.
Step 2: Use the search Twitter field and enter @instagram.
Step 3: Craft your tweet, mention your username, and hit the Tweet button.
Make sure you use relevant hashtags, too, to increase your visibility.
Frequently asked questions (FAQs)
1. Can I use any third-party app to see deleted comments on Instagram?
No third-party app can guarantee to help you see deleted Instagram comments. Moreover, you shouldn't trust these apps in the first place. Instagram doesn't allow the use of third-party apps and bots, and violating their rules will lead to an account ban.
2. Do other people get a notification when you delete comments under their posts?
Many new users have this confusion, but note Instagram doesn't inform anyone that you have deleted a comment. The comment simply disappears from their posts.
However, remember, Instagram notifies us when we comment on others' posts. So, if they have seen it, they will be aware that you deleted it.
In the end
Retrieving deleted comments on Instagram is not as easy as it seems. If you lose the 3-second undo option, you have to contact Instagram, which is a pain sometimes.
But don't give up! You need to try these methods and be patient; they will work out, if not now, then later on.
Do you have a moment to give us feedback? That'll be of great help to improve in the future. Also, if you know anyone needing these answers, you can forward the blog to them.
Are you a tech geek or an Instagram enthusiast? Why don't you follow us for more of these updates? Keep reading and exploring Instagram like never before with us.
Also Read:
How to Recover Deleted Facebook Comments
How to Recover Deleted Telegram Messages
How to Hide Someone's Comment on Facebook
How to See Someone's Comments on Facebook