Instagram is a well-known, aesthetically pleasing social network that couples fun with brand value. Many users who want to market on social media platforms or build their brands prefer the app. If used to its true potential, the app can help strengthen your online presence.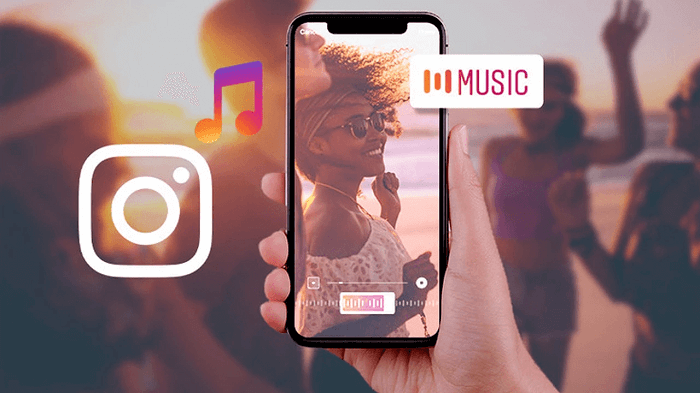 They say it is easier said than done, but trust us when we say that Instagram makes everything simple for its users. You can use emojis and gifs to add a little humor to your Instagram posts, whether you want to share photos, videos, or stories.
Creating your story to the pulse of your favorite track is most likely the coolest option that is widely trendy on the app. So, grab your camera, snap that photo, and switch from no audio to adding some music to spice up your photos.
However, if you can't use Instagram music, what good is it? Sometimes, individuals want to put on some music for their posts and complain about getting the No results found errors.
Have you also stumbled into something similar? Let us assure you that solving this problem doesn't require any rocket science. In reality, you could benefit from several incredibly easy tricks.
So, did our words make you curious? If it did, please feel free to check out our blog, which will no doubt satiate your curiosity.
Instagram Music Sticker Feature: All You Have to Know About it
There's no doubt that if you've been using Instagram for a while, you've seen the hip, trending music that is playing in the background of users' stories. Sometimes, you can make out the lyrics. This way, you can post a picture that is visually appealing and a treat to your ears.
This music sticker option was introduced by the app back in 2018. However, not all countries where the app was used at the time had access to the feature. The feature gradually spread to other nations.
The debut of the Instagram music service has given users access to a huge selection of trendy soundtracks to use in their stories. It gives every shot the ideal vibe and nicely complements it.
Additionally, the best part is how simple it is to add music to your stories.
Steps to Add Music to Your Instagram Story:
Step 1: Open Instagram and tap on your profile picture with a + icon at the top left corner.
Step 2: Select any photo/video or tap on the camera to click or record something.
Step 3: In the next steps, a square smile icon is present; click on it to head to the stickers tab.
Step 4: You will see a Music sticker. Tap on it.
If you don't see it at once, you should use the Search feature on the top and enter music.
Step 5: You have two options: For you and Browse.
Choose your favorite song, hit the Done option, and post your story.
Is it possible to fix the no results found on Instagram Music?
Tell us about your most frustrating encounter on Instagram. While you come up with one, let us share ours, and that is the No results found trouble while searching for our favorite music.
So, let's focus on the issue at hand and determine whether or not there is a solution. Let us first clarify that this error only appears when the platform actively explores the song you are looking for but is unsuccessful.
Even though the current issue seems quite difficult or hopeless, it can be solved. Let's review each method you need to employ to address the error as early as possible.
Do you have a business account on Instagram?
We start by posing a query to all Instagram users with business accounts. The platform restricts a business account from using music for commercial reasons like product advertising.
So, finding this error if you have a business account is not unusual. They have this setting since it may result in copyright troubles.
You, therefore, have choices in front of you. Either you return to a personal account, try using a creator account in its place, or even attempt to include royalty-free music.
Steps to switch to a personal account:
Step 1: Launch Instagram and head to your profile by clicking on the profile icon on the bottom right.
Step 2: Go to the hamburger icon, choose Settings and go to Account.
Step 3: Navigate the Switch account type option.
You have two choices: Switch to personal account and Switch to creator account.
You can go for any of the two choices. We would move forward with a personal account here.
So, choose to switch to a personal account and confirm the action by tapping on it again in the pop-up.
And you are done!
Cross-check the song name
Have you ever been in a dilemma where you really wanted to include a melody in your story but couldn't remember its name? Or maybe you typed the song's name but spelled it incorrectly? We mean, that does happen to us frequently, right?
We scroll through YouTube shorts or TikTok to see a trending song and try to find it on Instagram music. But you would find No results found if you searched the lengthy song lyrics! Remember that when it comes to this feature, Instagram is not YouTube!
Also, we advise you to double-check the spelling because the app won't know which song you are trying to search for if a song of that name doesn't exist. Fix the error on your end and see if your desired music pops up or not.
Update your Instagram app
If you've been using Instagram for a while, we know that one of the things you may have been doing is upgrading the app religiously. And why not, since the app is so generous when it comes to feature updates?
However, if it has been some time and there are no automatic updates enabled, why not check if your app is running on the latest version? Well, updating it might take care of any bugs in the way of Instagram's search for your song.
Hence, we want Apple users to go to the app store while Android users should go to the Google Play Store. See whether you have an update option by searching for Instagram. If this is the case, update the app and check if the issue has been addressed. If not, go back and try another solution.
Restart the app and device
We know that this is perhaps the one solution that people suggest every time your Instagram has a little hiccup! But we all know that this solution works perfectly. So, why not give it a shot right now as well?
At times, the issue occurs due to a minor glitch rather than a complex flaw, and it can only be fixed by turning off your device or logging out of the application. We urge you to do both of them together.
Shut down your device after logging out of your app. After a while, turn it back on and log in. Does the approach work? We hope so, but if not, please allow us to try the next troubleshooting method we have available.
Wrapping up
Instagram does its best to give users a fun and comfortable experience. However, it has a fair share of problems that occur frequently.
We talked about the No results found on Instagram music that happens to all of us occasionally. We compiled a list of techniques and hacks that could assist you in fixing the problem.
Give them all a shot, and let us know which one works best for you!
Frequently Asked Questions
1. Is it possible for the Instagram server to interfere with the Instagram music?
The Instagram server can experience issues and go down for a while, whether in your area, your country, or the entire world. If this occurs, wait until the Instagram service is active again because your Instagram music may have been impacted.
2. What does Instagram music not available in your region mean?
The platform does not have a music license for your location if you browse the stories and come across this notification.