View Private Instagram Stories: Are you wondering how to view private Instagram account stories? You have landed on the right page!
Social media has taken over the world. Whether for business purposes or personal use, almost everyone has a social media presence. One of the biggest social media platforms is Instagram.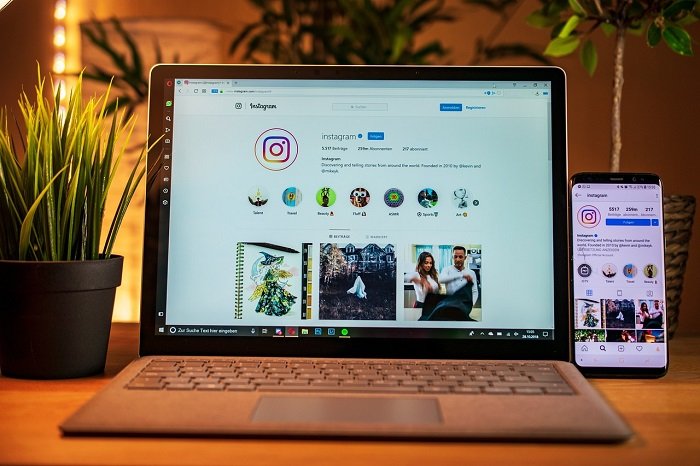 Instagram has been emerging as the biggest and most popular social media platform that offers an exceptional experience to its users. With Instagram posts, stories, and reels, you can create stunning content and stay connected with people worldwide.
In today's era, maintaining one's privacy is extremely crucial. Therefore, Instagram protects its user's privacy by allowing them to keep their accounts private. When you have a private account, you restrict your data, including posts, stories, and reels, to your followers. This means you cannot view someone's posts and stories unless you follow them when they have a private account.
Instagram stories give you a chance to stay connected to your audience to provide them with regular updates. Whether you are a business person or use a personal account, Instagram stories can be an excellent way to boost your engagement!
There are times when you are curious to know what your ex-girlfriend, boyfriend, friend, or relatives are posting. Since Instagram does not allow you to view it directly, you will be confused about how to view stories of private accounts on Instagram.
So, does this mean you cannot see their private stories?
Well, we have good news for you! You can view someone's private account stories on Instagram. Curious to know how you can view it?
Let's dive in!
Legit Ways to View Someone's Private Instagram Account Stories
Instagram does not directly allow you to view stories of private accounts. However, here are a few legitimate tricks to help you see their stories!
1. Send them a follow request.
As straight as it sounds, sending them a follow request would be the most legitimate way to view their stories. You can send a follow request and wait for them to accept the request. If the person knows you, they will accept your request. If they do not accept your request, you can also send them a direct message introducing yourself and your purpose for following them. Remember, do not be too creepy as it may reduce your chances of being accepted.
2. Ask a friend to show you their story.
Almost everyone has an Instagram account. When you have a mutual friend with the person whose story you want to view, you can ask the mutual to show you their stories. It is like a cherry on top of the mutual friend is your friend! You can either borrow your friend's account to view the story or ask them to send a screenshot. Instagram does not notify the person if someone takes a screenshot of their stories.
3. Create a fake profile.
Many people do not want to reveal their identities. Since Instagram shows the user who saw their stories, many people do not want them to know that they have seen the story. You can create a fake Instagram account and send a follow request to the targeted person in such a case. Remember, you do not want to make your fake account obvious. This means you must make your 'fake' account appear legitimate. Some tips you can follow to make your fake account seem genuine:
Upload a good profile picture.
Create posts and stories, so the person knows you are active.
You may create a fake account with the person's name that the targeted account may know. This will increase the chances of your request getting accepted.
Keep your account private. Doing so will create curiosity in the person to know who you are.
Third-party Applications For Viewing Private Instagram Stories
When all the methods mentioned above fail, you may be curious to explore other options. When you search online, various third-party applications and websites give you access to view private stories of someone.
One can download various applications directly through the Play Store through Android devices. Similarly, when it comes to iOS devices, you cannot download any third-party applications.
Apple provides highly secure options for its users and ensures people do not fall for any applications that threaten individual information.
When we speak particularly about third-party online tools and applications, you must be aware of the threat that it offers. Instagram prohibits using third-party tools since it provides a threat to your personal data. Many of these online websites will ask you details of your Instagram account through which it may take all your personal data.
Furthermore, these tools will ask you to complete a survey. Even after completing the survey, there are chances that you will not get any details or access to the private stories.
Therefore, we highly recommend not to rely on these tools and applications as they are mostly spam and fake. If you are still choosing to trust the tool, do it at your risk.
Wrapping up
Instagram stories are one of the most incredible features. You can share your updates and stay connected with your followers. In addition, you can use stickers, GIFs, and more to make your stories enjoyable.
However, if you are curious to see how you can view private Instagram stories, we hope the article above helped you explore your options. Let us know which method you followed to view private Instagram stories in the comments section below!
Frequently Asked Questions
1. Can I view private Instagram stories without following the person?
Unfortunately, Instagram does not allow you to view someone's private story if you are not following them. To view their stories, you will have to follow the person.
2. Which tool is reliable for watching private account Instagram stories?
No third-party tool is reliable for viewing private Instagram stories. Additionally, Instagram prohibits third-party applications and websites that boast of giving you access to private profiles as they are fake and spammy. Moreover, they may also pose a threat to your personal data.
3. Can I view someone's private Instagram story without revealing my identity?
Instagram does not allow you to view private stories directly. Even if you follow the person and watch their story, the person can see that you viewed them. However, you can create a fake account or ask a mutual friend to see their story without revealing your identity.
Also Read: How to See Who Saved Your Post on Instagram