See old stories on facebook: All of us have seen how various social media platforms experience substantial changes that allow them to make their remarkable breakthrough. However, Facebook has held steady, and we love that it has never changed the way its user interface feels. Not all at once, at least, don't you agree?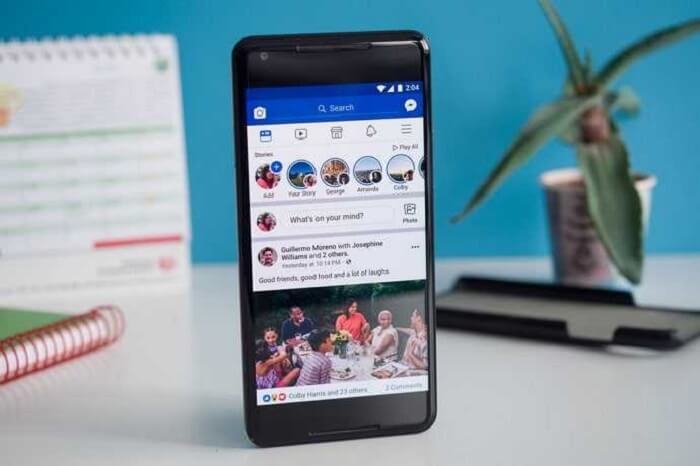 Facebook is pretty active, and we are all rather eager to explore each post and story that piles in our feeds each evening. Stories continue to be one of the most popular features on Facebook and other social networking sites.
They have maintained a stunning popularity rating among people ever since their debut. But the appeal to millennials or Generation Z has paved their way to fame.
The stories are perfect for creating curiosity because of their spontaneity and 24-hour access limit. Additionally, they don't require much effort to create, and your friends get to view exciting stuff from you! Overall, there's little doubt that this is among the app's most useful features.
What happens, though, if you suddenly want to replay one of your stories that became viral online overnight? Of course, there wouldn't have been a problem if it were always visible on your feed, which isn't the case!
We are aware that when your stories expire, they are lost forever—or are they?
We are glad to join if you want to look back at some unforgettable old Facebook stories. What are you waiting for then? Continue reading to find out more!
Can you view old Facebook stories?
What do you think about the query we've posed to you? Are old Facebook stories still accessible, or have they been lost to time?
Well, you can undoubtedly access your old stories on Facebook, which is a piece of brilliant news for every user. Don't worry, though, if you weren't able to do so; after all, that's why we're here.
There's no disputing that Facebook's user interface occasionally feels a little confusing, despite all of our boasts in the paragraph above. If you are a first-timer, this is the situation specifically. Thus, navigating the platform for features can be challenging at times.
There is a reason why you haven't spotted a treasure trove of Old stories folder in your account.
So, let's go down to how you can browse old Facebook stories in the portion below.
Story archive feature on Facebook
We were aware that stories are only present momentarily and that once they are gone, they are gone forever. However, this is no longer the case. And it is all thanks to Facebook's addition of the story archive service.
Even when they disappear from your feeds on the app, we may freeze our old stories and stack them up in the archive to see them at a later time.
Therefore, the archive option has proven to be a blessing for many of us here, particularly when it comes to stories.
The only manner the stories can be deleted from the archive is if you do it manually; otherwise, they are kept there safely. Hence, it is simple to repost one of your older stories if you are in the spirit to do so.
Perhaps, you are missing the stories you posted from last summer break or wished to save them to remember the good ol' days. You know you can do it all now.
But, you have to know that only you can see your story archive. So, the feature is exclusively for the owner of the account.
Besides, viewing your stories that are archived is not a difficult chore and can be done in a breeze.
Check out the steps below if you wish to know how to view your old stories from the story archive.
On mobile app:
Step 1: Open the official Facebook app on your mobile phone.
Step 2: On the top right corner of the screen, there are three horizontal lines. Tap on them to open your menu.
Step 3: Click on your profile icon to go to your Facebook profile.
Step 4: There is an ellipses icon next to the Edit profile option. Tap on it.
Step 5: You will be whisked to your Profile settings tab/page. Hit the Archive option from the page.
Step 6: There are three options: Story Archive, Recycle bin, and Filters. Select Story Archive.
Step 7: In Your Story archive, you will find all your old stories. The further you go down, the older your stories will get.
Alternatively,
You can also long press on the Creat story option present on your Facebook home page. Upon doing so, you will see two choices: Story archive and Edit story privacy. Tap on the Story archive to view all your old stories.
On desktop:
When accessing your story archive, desktop and mobile app users don't differ significantly from one another. So, it should be easy for you.
But if you continue to face issues, you can try the steps listed below.
Step 1: Open the browser and head to Facebook. Sign in with your login credentials.
Step 2: Click on your profile icon and head to the profile page.
Step 3: Tap on the ellipsis icon, and from the drop-down menu, select Story archive.
How to see someone's old stories on Facebook?
Since you plainly cannot view their archive option, it is a little tough to look at someone else's old stories. If you are close to them, you can ask them to share their story with you. They can send it to you if they have a copy of it kept in their archive.
If you are not close enough to speak with them directly, the only option is to look at their features or story highlights. These highlights will be visible on their profile page, but only if they choose to create one in the first place.
Wrapping up
This wraps up the blog, where we went into great depth on how to view old Facebook stories. When it comes to changes that make their users' time on the platform enjoyable and simple, Facebook is consistent.
Even though we are aware that stories are meant to be viewed temporarily, we discovered that the story archive tool is really useful for preserving old stories. It helps to bring them back to our feeds or view them.
The platform only wants you to have the feature enabled, nothing else! So, did you finally get to view that old story you'd been longing to see?
Frequently Asked Questions
1. Why am I unable to view my old stories in the Story Archive?
Well, you can only view your old stories from the story archive if you have this feature enabled on your device. If you enable the option, your stories will automatically save after they vanish.
Here, we outline the procedures needed to carry to turn on the archive option.
Step 1: On Facebook, go to your profile and click on the ellipses or three dots icon.
Step 2: Tap on Archive, then go to Story archive.
Step 3: Hit the Setting icon at the top right corner.
Step 4: Turn the toggle on for Save to archive.
2. How can I delete an old story from the story archive?
Let us assure you that removing a story from your story archive is a simple process. Remember that you have no option to recover your story once it has been removed from this page.
Well, we already told you how to head to the story archive. All you have to do now is tap on the old story you wish to delete.
Once you tap on it, you can view the three horizontal dots on the top right of the story. Click on it and tap on the Delete photo option. A confirmation box will pop on the screen; confirm the action by tapping Delete.
Also Read: How To Check How Old Is My Facebook Account