Social media now plays a larger role in almost everyone's everyday life in today's technologically advanced society. There aren't many people in the younger generations who don't know about major social media platforms.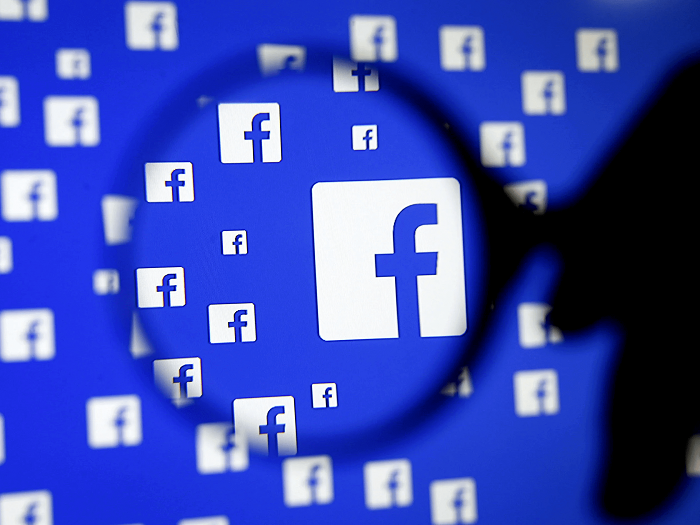 If you've used social media for some time, you're probably aware of how things suddenly shift there. Thanks to the app creators' never-ending drive to provide something unique for their users, you will always have something fresh to try out on these applications.
The most current trend that has swept the world of social media by storm is the stories featured on numerous social media apps. Facebook quickly joined in, and it undoubtedly transformed the Facebook game as well. It has evolved into one of the app's most important features.
Regular Facebook users and those who use the app for business reasons both use the Facebook story function. It contributes to gaining organic traffic and, if used in tandem with the appropriate tactics, has a remarkable potential to reach a bigger audience.
Now, we obviously want people to view the stories we put on Facebook, right? Sometimes when we post stories for specific people, we wonder if they have seen them or not. Of course, Facebook allows you to see who has viewed your story on the platform.
The key query is: Do you know how to see who has viewed your Facebook story? If you are using this feature for the first time and unsure how to proceed, don't worry; we're here to guide you. Let us check out the blog below to find the answers to your question right away.
What are Facebook stories?
Stories have redefined social media and have become a popular feature. It was initially introduced by social media behemoth Snapchat and later rolled out to other social media platforms.
Facebook stories work like most other stories that we have on other social media apps. You can use the app to create and share photos and clips with the public or your Facebook friends. However, these stories are ephemeral, unlike posts, which can stay on your page for as long as you like.
Stories will eventually disappear after 24 hours if you post them. Their brief lifespan makes them popular with users. They are not only engaging but also cultivate a sense of intimacy among your friends on the app since you are more candid while posting them.
Nobody has to scroll the feed for long to catch a glimpse of your stories. You should see how it rests at the top of the feed for users to take a peek.
Check who viewed your Facebook story: A step-by-step guide
We share stories on social media because we enjoy something and want to share it with our friends. The way Facebook Stories operate is much the same.
But what good is it to stock up your story section if you don't even know who has viewed them? Don't worry; we'll tell you how to find out who viewed your Facebook story so you won't have to suffer while we watch.
We are going to highlight the steps below that you should follow to know who has viewed the story you recently posted on Facebook.
Steps to check who viewed your Facebook story:
Step 1: Launch the Facebook app on your phone. If you are signed out, make sure to sign in using the login credentials.
Step 2: You will now notice the Stories section at the top of your feed. Tap on Your Story from here.
Step 3: Do you see a viewers label at the lower left corner of the story? Tap on it.
You will find the list of people who have viewed your story on the app. Please note that if you see the section blank/empty, it indicates that no one has yet viewed your story.
You'll have to wait patiently in the situation. Their names will soon start to show in this space after people begin to view it.
What do Other Viewers mean on the Facebook story?
This section will highlight one of the most asked questions regarding the Facebook stories features. Tell us, did you follow the instructions to see who viewed your Facebook story?
Did you also see your friends' names and the tag Other Viewers on the list of persons who watched your story? A lot of us, like you, are still unsure of what this means and why you can't see these other viewers on the app.
Let's put the record straight here to grasp what this means on the Facebook story. You should be aware that Facebook gives you the option to control who can view your Facebook story. But if you haven't altered it yet, then it assumes that you would want your Facebook friends to view the story, right? So, it is set to Friends Only by default.
But many of us want to share our stories with a larger audience since we enjoy the limelight or merely because we are influencers. We can set the stories' privacy settings to Public in that situation.
When you make your stories public, anyone who isn't one of your app friends can see them. So, if this happens, these people will be counted as Other viewers on your Facebook story.
This means people who you are not friends with on the app make up the Other viewers list. You must know that Facebook will not unmask their identities to you since this information remains confidential on the platform.
Wrapping up
Let's talk about the blog's main takeaway now that it has come to an end. The topic we addressed was how to check who viewed your Facebook story.
We explained how to check who viewed your Facebook stories after introducing the idea of Facebook stories to the readers. Then, we explain the concept of Other Viewers on the Facebook story viewers list.
We hope that our response was clear and that you now thoroughly understand the general concept of Facebook stories. You can also let us know your thoughts by commenting on the blog.
Frequently Asked Questions
1. How can I keep Other viewers on Facebook stories away?
Anonymity on Facebook stories might not be something that many people are comfortable with. The other viewer's option can make you itch like crazy if that's the case.
Well, you have the option to choose not to have the Other Viewers option appear on your stories.
So, when you create a story on the app, you will notice the Privacy option positioned at the bottom left corner. You should click on it and select your audience from the list of options.
But in order to remove the Other Viewers on the app, you should deselect the Public option and go for the Friends option instead. There are other options, too, like Hide story from, Friends and Connections, and Custom. So, you can go for these options as well.
2. Why am I unable to see who has viewed my Facebook story?
We have to say that there is no single reason you cannot check who viewed your Facebook story. The fact that no one has yet viewed your Facebook story is the most obvious reason you cannot see who has viewed it.
But if you know that people have viewed it and you still cannot see it, then perhaps your internet is acting up. You must wait till the Facebook server is active again if there is another possibility that the problem lies with the server.