Instagram has been one of the most popular social media platforms among millennials and Gen z. The app has emerged as one of the fastest and most popular social media platforms, with billions of daily active users. It has allowed millions of people to stay connected through their interests under one roof.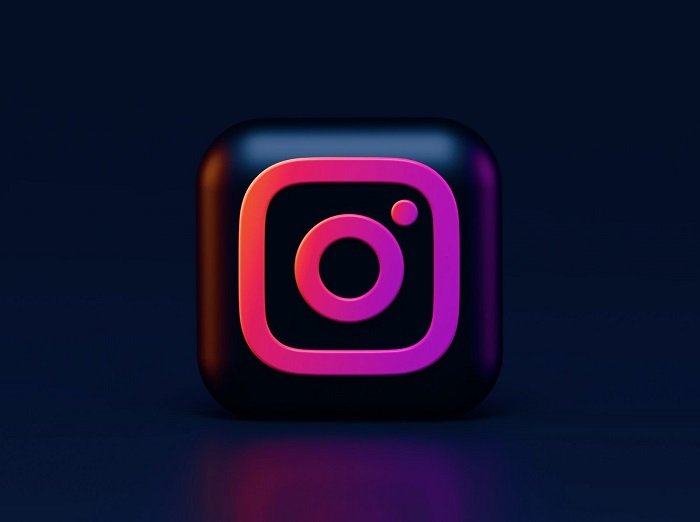 You can create engaging content, talk to your friends, share stories, and more through the platform. Not to mention, Instagram has given rise to the influencer culture, which has significantly taken over the world. These influencers have created their personal brand and digital presence through Instagram.
Furthermore, Instagram also takes the lead in helping small, and large businesses grow online. You can market and sell your products to your targeted audience through its in-built marketing features. Initially, the app was launched only to post videos and photos, and soon after, it launched a feature known as 'stories' -a similar approach to Snapchat.
If you are using Instagram, you already know that stories only stay for 24 hours. You can see who viewed your stories by swiping up. However, seeing who viewed your Instagram story is only available for 24 hours. But what if you come online after 24 hours and you are curious to know who viewed your story?
Is it possible to see who viewed your Instagram story after 24 hours? We know you have plenty of questions about the same. Therefore, in this article, we decided to help you explore all the possible ways to see how to see who checked your story on Instagram after 24 hours!
Are you excited to find out how? Let's get into the details!
How to See Who Saw Your Story After 24 Hours?
Technically speaking, Instagram only lets you see viewers for 24 hours. Once you put a story, it disappears after 24 hours. However, Instagram's archive feature is a hidden gem to check who viewed your story even after 24 hours. We bet you were unaware of this fact!
It is automatically archived by default when you post a story after 24 hours. You can go to the archive and see your last story. Once you swipe up, you can see who viewed your story for the next 48 hours. You can also do the same if you add these stories to your Instagram highlight.
Here is a step-by-step guide to see who viewed your story from the archive.
Step 1: Open your Instagram profile.
Step 2: Click on the three lines in the left corner.
Step 3: Tap on the 'archive' option.
Step 4: Now, click on your last story or the recent one.
Step 5: Swipe up to see viewers.
You can see the list of viewers here. Note that viewers will disappear after 48 hours.
How to See Who Saw Your Story After 24 Hours From Highlights
Another way to see who viewed your story without going to the archive option every time is by adding your last stories to highlights. You can add your previous story to highlight by following the steps mentioned below.
Step 1: Tap on the three lines at the top-left corner of your profile.
Step 2: Click on the archive option.
Step 3: Open the story you posted last.
Step 4: An option of highlight will appear at the bottom left. Tap on it.
Step 5: You can either add the story to your current highlights on the profile or create a new highlight based on your preference.
Once you have added the last story to your highlight, you can click on the highlight added and swipe up to see the viewers. Similar to the archive, viewers will disappear after 48 hours. This trick will also help you know if someone has checked your highlights.
Can Third-Party Applications Help You See Viewers After 24 Hours?
Well, if you have done your research online about the same, we are sure you have come across various third-party applications that promise to let you see viewers even after 24 hours. We don't know if you have tried them yet, but unfortunately, these third-party applications are more like clickbait and do not work.
Instagram is strict with its privacy policies and prohibits using third-party applications that provide additional features that Instagram doesn't. One of the prime reasons behind this is that it invades users' privacy. Sure, various applications provide you with features that Instagram officially does not. However, we do not recommend using third-party applications as these applications are not secure and pose a risk to your data.
If you know someone who is using any third-party application without facing any problems, you can give it a try to see if it works for you. But, if you want to remain on the safer side, you can try out the methods mentioned above as they are legit and provided by Instagram itself, so you know you are on the safe side!
Wrapping up
Instagram is a boon and bane, and this is yet another debatable topic. The platform provides exceptional features to stay connected, share your content, grow your audience and business, and create a solid online presence. The excellent platform provides everything from keeping up-to-date with your celebrity crush to staying in touch with your family and sharing pictures.
With the story's feature being so popular, it has multiple pros. You can share your updates and amazing pictures with your followers for 24 hours. Understandably, you do not want to post every picture on your feed, so this is where the stories feature comes in!
Since the stories disappear after 24 hours, and so do the viewers, the tips mentioned in this article will help you check who viewed your Instagram story even after 24 hours. So, what are you waiting for? If you have uploaded a story in the last 24 hours, go ahead and try out our method to see how well it works!
We hope this article helped you explore all the legal and easiest methods to see viewers on your Instagram story after 24 hours. Over to you. Did the method help you? Let us know in the comments section below.
Also Read: How To View Blocked Instagram Account