If you are living in 2022, it is evident that you have used Instagram at least once in your life. Whether you like the platform or not, one cannot deny the fact that Instagram has been a game-changer when it comes to social media platforms.
Over the last few years, Instagram has enabled people to use the platform to make money, create their brand, raise awareness, and even help those in need. There has been a never-ending debate on whether Instagram is a good influence on the younger audience or affecting people's mental health. However, it does not stop Instagram from increasing its audience every day.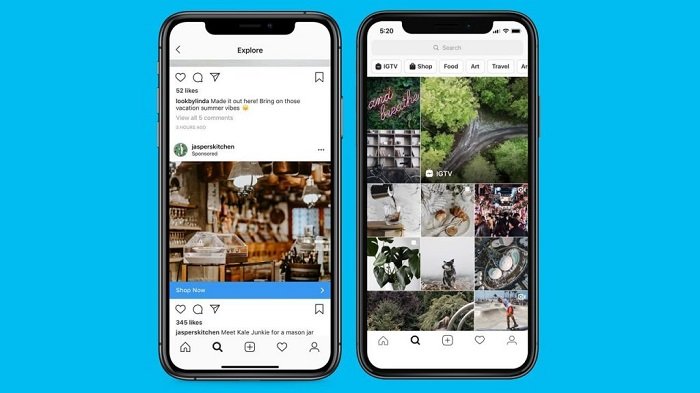 Each day, Instagram gains hundreds of new users. With millions of people using the platform, it is constantly under pressure to release new features to keep its audience attracted to its platform. In early 2014, explore page was quite different, or we would say non-existing.
Since you are using Instagram, you are well aware of the explore page section in your profile. The explore page aims to help you find posts that meet your interest. It also helps people to reach a wider audience once they feature on the explore page of users. Instagram's significant step was to help content creators and businesses reach a wider audience.
While there are many good things about the explore page section, one thing that can be annoying is seeing posts you do not like or enjoy. Once you click on a post on the explore page, you can see Instagram's algorithm showing you the same posts as you scroll down.
Then, the next day after refreshing your page, you can see Instagram showing similar posts that you saw yesterday. We understand how frustrating it can get to see posts you do not want to see. Furthermore, sometimes refreshing your explore page won't help either.
Don't worry. In this article, we will help you explore all the options to reset your Instagram explore a page without any complications. So, continue reading the post until the end to find more.
Methods to Reset Instagram Explore Page!
Instagram improves user experience by showing the content that you are interested in. So the question arises how does Instagram know what you are interested in?
It is straightforward. When you like or comment on something on Instagram, the app knows that it piques your interest, and they show similar content that you might be interested in.
Instagram remembers the information and uses it to provide you with similar content on the explore page whenever you search for anything or check specific hashtags or profiles. Well, it is surprising that they keep information about what you search on Instagram and other platforms.
If you want to avoid unwanted content on your explore page and feed on Instagram, follow the steps mentioned below.
Marking Posts as Not Interested
It can be annoying to see posts that you are not interested in or do not find appealing. However, you can help Instagram by knowing your interests by marking the posts you do not want to see as 'not interested.'
Here is a step-by-step guide on how to mark posts you do not like as not interested.
Step 1: Open the Instagram application and log in to your account.
Step 2: Click on the search icon located at the bottom of the application.
Step 3: You will be taken to the explore page.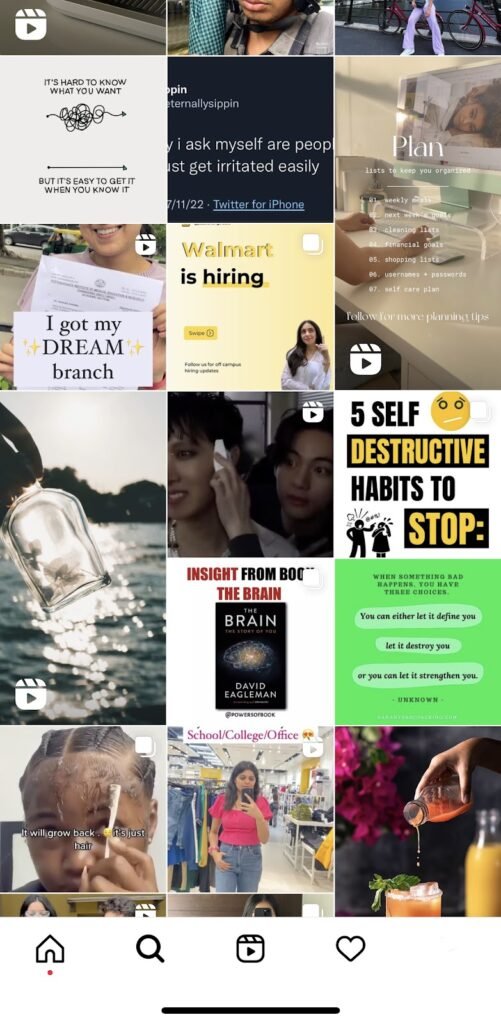 Step 4: Find some posts on the explore page that you do not like, do not match your taste or are unnecessary.
Step 5: Click on the three-dot button in the top right corner and select "Not interested" if you do not want to see a similar type of content.
Step 6: Instagram will show you a popup message indicating that "This post has been hidden."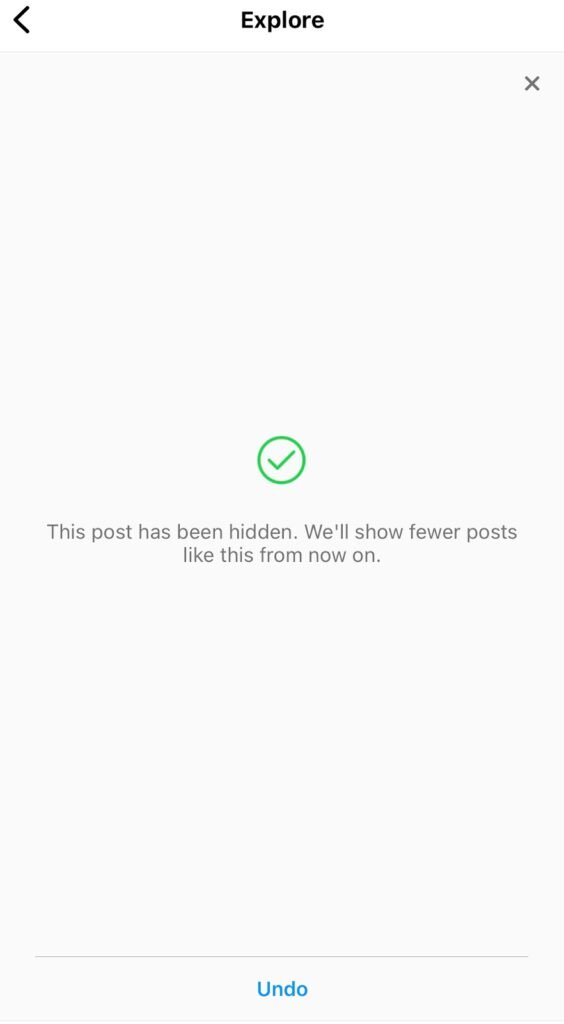 Step 7: Keep repeating the same process until you filter your entire explore page.
Similarly, you should let Instagram know what content you like, so be active and like content that matches your taste. It will tell Instagram what type of post should be visible to you.
Also, put hashtags that interest you. You will see more content from the hashtags that you follow.
Clear Search History
If you feel your Instagram is showing you excessive unrelated content, you can simply clear the search history. This way, Instagram will delete all the collected data and start showing content based on your likes and most recent searches. Clearing the history of your Instagram is the simplest way to reset its explore page.
It is an easy task. When you get into your profile, you can see the clear search history section in the settings in the upper right corner. Here's how you can clear the history of Instagram:
Step 1: Open the Instagram application and log in to your account.
Step 2: Click on the menu icon in the upper right corner.
Step 3: Choose the settings option from the drop-down menu.
Step 4: Next, click on security and then search history.
Step 5: Click on the "Clear all option."
Step 6: That's it, your search history has been deleted, and the explore page has been reset.
Sometimes, even after resetting the explore page of Instagram, it still shows such unnecessary content. In such a case, you can try opening the settings of your smartphone, locating the Instagram application, and clearing the application's cache.
Wrapping up
Instagram explore page is our go-to stop on Instagram when we are tired of our feed. It allows us to explore new and exciting pictures, videos, and reels. Also, you can spot your favorite content creator or a friend whose profile is boosting! All that sounds really exciting.
But unfortunately, Instagram's algorithm is ever-changing, and it can be highly frustrating to see unnecessary posts. While Instagram shows you posts based on your interest in the explore page, it may not always be what you want to see. In such a situation, resetting your explore page can help you take a fresh start!
In the methods above, you can reset your explore page and enjoy posts you genuinely want to see. So, what are you waiting for? Go ahead and try the methods we have listed above.
With that, we hope our article helped you reset your explore page on Instagram. Let us know which method worked for you in the comment section below!
Frequently Asked Questions
1. Will resetting Instagram removes unwanted content?
If you do not want to see unwanted content on Instagram, you can reset Instagram. However, you can still come across such content again. Therefore, if you come across any such content on Instagram, it is better to mark them as "Not Interested." Instagram will try not to show such content anymore.
2. Is refreshing the Instagram feed remove unnecessary content?
Sometimes refreshing your Instagram feed may remove the content you do not like. But, there's no guarantee of not coming across similar content in the future.
Also Read: How to Fix Instagram Reels Not Showing up or Working