Instagram is one of the favorite social media platforms for many users. The platform offers many features that are loved by users globally.
The basic premise of the platform is to allow users to communicate with their friends and post updates in the form of stories, posts, or reels. Instagram's Direct Message feature has been one of the top features among all. It comes as no surprise that Instagram Direct Messages have been a hotspot for gossip, laughter, and secrets!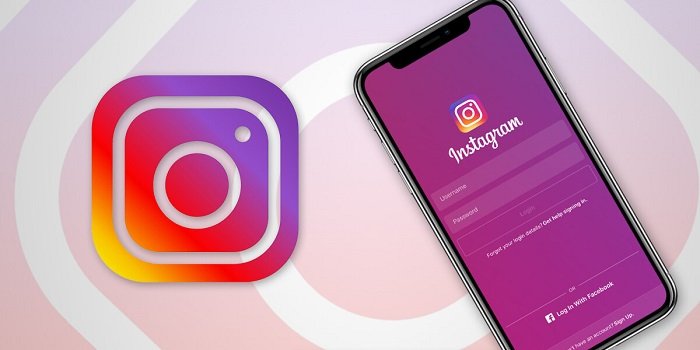 Initially, the direct message feature was not available as Instagram only allowed people to share photos and videos with their followers. Soon, Instagram launched the direct message feature to facilitate communication with your friends and family worldwide.
Direct messaging allows users to text one of their friends directly. The message could be a text, picture, video, posts, or reels from the platform. Instagram also lets you take control over your direct messages, where you can choose who is allowed to send you a message. For instance, you can disable messages from random people or users whom you do not follow back.
Similarly, you can also do a lot of things with your direct messages to take control of your privacy. When someone has a private account, you can still send them a direct message even if you do not see their pictures or uploads. However, the message remains in their 'requests' section. This means, the person will be able to view the message and choose to accept or decline your message.
After you send someone a message request, it is obvious that you will be waiting for their response. But, what if they decline your request? Will you find out? Well, we know there are a lot questions Instagram users have when it comes to direct messages. But, you no longer have to worry.
In this article, we will go through all the details about knowing if someone declined your message request on Instagram. Furthermore, we also have an easy guide embedded inside for you to see.
So, let's get into the details!
Will I Know if Someone Declined My Direct Message Request?
The Direct Message Feature by Instagram allows you to send gifs, audio clips, posts, reels, etc., to other users. Although, you will be required to send a direct message request to someone to whom you want to talk to. We can understand if you are unsure about the latter and want to know if you get declined by a user.
Let us consider an example. You found the username of an old friend whom you have not met in many years. You want to talk to them, so you send them a direct message request. Although, it is likely that they do not recognize you on Instagram.
As a result, they decline your direct message request as they do not remember you. Sadly, you won't know if someone declines your direct message request on Instagram.
Why Can't I Know Who Declined My Message Request?
You might know that each social media platform needs to adhere to some terms and conditions for the user's best interests. Similarly, Instagram follows a strict policy for users' privacy. If Instagram showed you who declined your Direct Message Request, it would be violating the user's privacy.
How Would I Know if My Direct Message Request is Accepted?
Now that you are familiar with the idea of declined Direct Message Requests, it would be beneficial for you to know how you can find out if a user accepts your message request. One of the obvious ways is when someone replies to your message. But, what if they do not respond? The good news is, you can still determine if they accepted your message request even if they do not respond.
You need to follow the simple steps below to find the latter.
Step 1: Launch the Instagram app and log into your account using your smartphone.
Step 2: Once logged in, you will be able to see the timeline page of Instagram with different icons at the bottom of your screen.
Step 3: You will be able to see a cloud bubble with the messenger icon at the top right corner of your screen alongside the stories posted by your friends. You should click on that icon.
Step 4: You could also slide left from the timeline page of Instagram to get into the Direct Messages section.
Step 5: You will be able to see your most recent messages in the DM tab. Under these messages, all your texts will be listed from the users who accepted your Direct Message Request. You can also search for a username using the search tab in the DM section. Once searched, you can talk to a user by sending them messages.
Step 6: When you communicate with a user using Direct Message, you will be able to see a label named "Seen" underneath the last message. By seeing that label, you should be ensured that your message request was accepted as the user has seen your messages.
That's it! You can now see if someone accepted your message request.
Wrapping up
So that was all you needed to know about Instagram direct message requests.
With Instagram gaining popularity each day and being one of the most widely popular social media platforms, direct messages is one of the prominent features that has made communication easier and fun. Gone are those boring days when you had to write long texts. With direct messages, you can send pictures/videos, GIFs, stickers, share your favorite posts with your friends, and more!
Similarly, you can send a direct message to anyone even if their account is private. If you are spending anxious days wondering if the other person declined or accepted your direct message request, we hope the article above helped in clearing your doubts.
So, what are you waiting for? Go ahead and check if your favorite person accepted your direct message request or not! Also, let us know if you have any doubts in the comment section below.
Frequently Asked Questions
1. Should I unsend the messages sent to the user who has requested my Direct Messages?
It completely depends on you. If you do not want your account to appear in the user's DM section, you can unsend the messages. Otherwise, leave the texts as they are.
2. Will a third-party application show me who declined my message request?
No third-party application will be able to show you who declined your message request due to Instagram's strict policies.
3. Will the other person know if I decline their direct message request?
No. The other person will not be notified about whether you have accepted or declined their request. However, it can happen that the other person can figure out when the message they sent is no longer available. Besides, there is no direct way to find out if you decline their message request.
Also Read: How to Reset Instagram Explore Page