Instagram has developed into a more appealing communication medium for individuals and businesses over the past few years. The platform's direct messages (DMs) give you an easy way to communicate with your Instagram pals. Furthermore, why not start a group conversation inside the DM if you want to communicate with a lot of people at once? You absolutely can!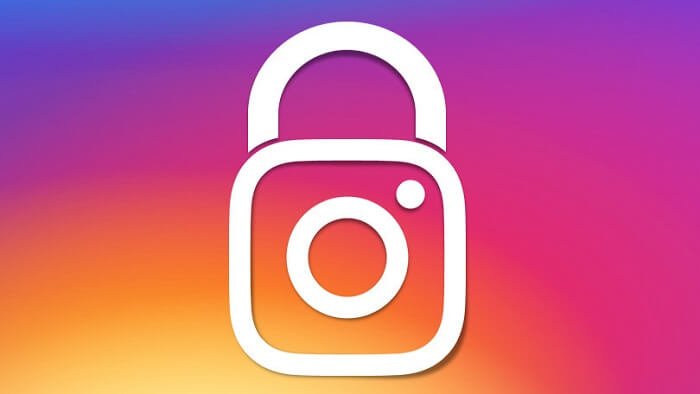 We all like slipping into our friends' direct messages after a long day to send them memes, stories, or just to chat. If someone has a public account, it is easy to snoop into their direct messages.
We don't think the same is true for private accounts, though. Everyone is aware that switching from a public account to a private account drastically decreases your profile's visibility.
Do you want to send your new coworker an Instagram direct message? So, it should be easy, right? But why are you simply getting a big, bold Follow button as a warm welcome?
At this point, you might be wondering, "Where's the Message option right next to it?" We are aware that you are thinking about a lot of questions at this time. You are not the only one with these questions, so believe us when we say that!
Therefore, if you are anxious to get the answers to these questions, read our blog until the finish to know more about it!
Sending direct message to private Instagram account: A step-by-step instruction
People change their privacy settings on Instagram for a variety of reasons! Perhaps you don't want random strangers exploring your account, or maybe you want to freely share pictures because you want to hide them from your family.
When someone makes their account private, they control who can send them direct messages. You can send a message to someone as long as you know their username. But do you know that when it comes to private profiles, not much technically changes for them?
The good news is that Instagram users can communicate directly with one another without needing to follow each other. The messages naturally go to Requests rather than their DMs, though.
Therefore, in a way, the strategy for sending them a message changes and is less direct than it is with the public or private accounts you are following.
The steps to message someone who has a private Instagram account are outlined below.
Via your DM search bar
We'll start off by discussing how the DM search bar can be used to your benefit. You can send the DM right away, thanks to the simple method. So, take out your phone—Android or iPhone—and follow our instructions!
Steps to send messages from the DM
Step 1: Open your official Instagram account on your smartphone.
Step 2: The DM icon is present in the upper right corner; click on it.
Step 3: Do you see the in-built Search field right at the top? Tap on it.
Step 4: Input the username of the person to whom you wish to send a DM. Once you see them on the search results, tap on their names.
Step 5: Upon doing so, you will be whisked to their Instagram DM. Type the message you want to and hit the Send button.
Since you don't follow each other on Instagram, your message will be forwarded to their Request Message box. Once they click on the Requests link present in their DM section and accept your request, you can talk to them.
Run the username search
If the first strategy doesn't work for you, don't worry. We have one more ideal alternative for you if you have access to a smartphone.
Steps to use the search button for username on Instagram
Step 1: To begin, you must tap on the magnifying glass icon on your Instagram home screen.
Step 2: On the Search bar, please enter the username of the person in question and click on their names.
Step 3: Can you see the three vertical dots on the top right corner of their profile? Click on it.
Step 4: A list of options will pop up on your screen—select Send message.
Step 5: You will be directed to their DMs. You can send them a message here.
Sending direct messages to the private Instagram account via desktop/laptop
Everyone is aware that Instagram is compatible with both PCs and mobile devices. Therefore, if you find it difficult to manage the app from your mobile device, you can switch your operation to the browser version of the app.
There are a few minor changes between using the DM search box on a smartphone and sending a DM to someone who has a private profile on a desktop. Let us help you with that below.
Steps to send DM through PC
Step 1: Open your web browser and enter the website. Sign in with your credentials right away.
Step 2: Hit the DM icon present at the top right corner.
Step 3: In the left panel of your DM, you should see a pen and paper icon right next to your username. Click on it.
Step 4: A New message box pops up on the screen. In the empty field titled To: Enter the username of the person.
Step 5: Once they appear on the search result, tap on their names.
Step 6: You can search for more names if you want to; otherwise, tap the Next button on the top right. This final step will bring you to the person's DMs.
Wrapping up
This marks the conclusion of our blog. Let's focus on the blog's key points you need to know immediately.
We're all aware that Instagram users have the option to make their profiles public or private. If a person chooses to become private, their profile will change a bit. One of the things that are affected is the flexibility of individuals to send them Direct Messages.
Naturally, we found that sending DMs to private accounts is possible. But you need to use a different approach to do that. This is why we walked you through each necessary step.
We hope our blog was informative for you. Please share your thoughts about it in the comments!
Frequently Asked Questions
1. Is there a DM limit on Instagram?
The app has limitations in place to prevent direct messages that users may not want to receive, such as spam, according to the Instagram help center. However, the numerical restriction fluctuates based on a number of variables that, once again, are not always made public. However, you are permitted to send up to 100 DMs every day or until you receive a warning about sending too many messages.
2. What will happen if I keep sending Instagram DMs despite being warned?
Instagram will not enable you to send more Direct Messages (DMs) for a period of time if you continue to disregard its warnings.
Also Read: Find Out Who Created an Instagram Account