Instagram is one of the leading social media platforms, with millions of active daily users worldwide. Initially, Instagram was launched as a photo-sharing application, but with all the updates recently, Instagram has become a go-to stop for all the people!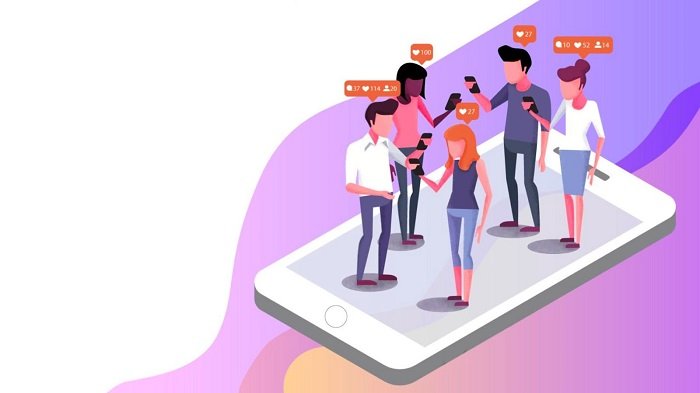 You can use Instagram to stay connected with your friends and family worldwide, share your day-to-day activities via stories and posts, talk to people through audio or video calls, and use its tons of amazing pictures to click videos, photos, and boomerangs, and more!
But wait. Instagram does not stop here. If you run a business, you can take a digital approach by taking your business online on Instagram. It offers excellent marketing features to reach your targeted audience and boost your sales.
Since Instagram allows you to socialize, there are also various privacy and security concerns. Sometimes, you would not like to see someone through your account. The block feature has enabled users to maintain their privacy and stay away from people they do not want to entertain.
If you do not want to see someone's profile or want them to contact you or see your profile, you can simply hit the block button. But what if you're going to block a person who has already blocked you?
Imagine your ex has already blocked you, but now you want to make sure they never get to contact you or see your profile. So, in such a case, can you block them too?
Well, the answer is yes, you can! In this article, we will be talking about how you can block someone on Instagram who has blocked you on Instagram with various methods that actually work.
So, make sure you stick until the end of the article below.
Ways to Block Someone on Instagram Who Has Already Blocked You on Instagram
There are specific ways to block someone. However, you must be sure to check if their profile picture is visible to you.
Looking out for a profile picture must be done immediately after someone has blocked you. The profile picture would likely fade away after someone has blocked you. There are two ways to check someone's profile picture:
You can quickly search for someone's username by using the search icon in the navigation bar of the Instagram app. If the profile picture is still visible, likely, they have not blocked you yet.
Another way to check if someone has blocked you is by searching for their username in the Direct Message tab on Instagram. However, this method would only work if you have previously had a conversation with them. Search for the username using the search bar in the Direct Message tab to ensure you have been blocked.
In many cases, you would still be able to view the person's profile picture after they have blocked you. Here are a few methods to block someone when they have blocked you.
1. Search Bar
When you can still view someone's profile picture after they have blocked you, it is likely that you would not be able to see their followers and the accounts they are following. In such a case, it is confirmed that they have blocked you.
Below are the steps to block someone whose followers and the following count are not visible to you:
Step 1: Navigate to the search bar on Instagram.
Step 2: Find the profile you want to block by searching for the username.
Step 3: Tap on the three dots icon on the top right corner of Instagram.
Step 4: Click on the block option.
Step 5: A popup will appear. Enter the dismiss button.
Step 6: Ensure to check the "Unblock" icon after blocking a user.
That's all! The user is blocked.
2. Direct Message (DM)
Similar to how you can view the profile picture of a user, you can also block them through the DM section.
Step 1: Open the Instagram DM section.
Step 2: Search for the user you want to block through the search option at the top of your DM section.
Step 3: Next, click on the exclamation mark icon in the top right corner.
Step 4: Tap on the block option.
Step 5: Hit the dismiss button to confirm.
Note: Do not forget to check the Unblock button after blocking a user.
Should You Try Third-party Apps?
Apart from the two legitimate methods to block someone on Instagram who has already blocked you, many third-party applications claim to provide a blocklist containing the people that have blocked you. However, these third-party apps cannot be trusted.
While it may seem to block someone easily via a third-party app, it would be best if you avoid falling prey to them. These apps can use your sensitive and private data for unfair methods. In worst cases, identical Instagram accounts mimicking your account could be made public. Therefore, we do not encourage our readers to opt for any third-party applications available on the internet. Instead, you can try the methods mentioned above to ensure you do not enter into any unlawful activity or methods.
Wrapping up
So that was our proven method that works to block someone on Instagram who has blocked you!
This comes as no surprise that Instagram remains a widely used social media application, with millions of people using it every day. Whether you want to stay updated with the latest news, your favorite celebrities, or create a personal brand, Instagram has it all!
Another crazy thing is that Instagram also helps you bring your business to life with its features. All thanks to the constant efforts that the app-makers are making to keep updating with the latest trends.
So, if you were puzzled about how to block someone on Instagram who has blocked you, we hope the methods mentioned above help you make the process easier! Over to you now. Which method worked for you? Let us know in the comments section below.
Frequently Asked Questions
1. Why cannot I block a person who has already blocked me?
When users block you, they remove you from their feed and prohibit you from interacting with their accounts and posts. There is no definitive way to block someone on Instagram who has already blocked you. Although, you could try the above methods to ensure you can block a user.
2. Should you rely on third-party apps to block someone?
It would be best if you avoid using third-party applications to block someone. Your credentials and confidential data could be at risk if you use any this-party application other than Instagram.
3. How would I know if someone had unblocked me?
The simplest way to know if you have been unblocked by someone who previously blocked you is by checking their account. If you can see their profile picture, followers count, and the following count, posts, comments, etc., that user has unblocked you.
Also Read: How to View Liked Videos on Instagram Reels