Instagram is one of the most used social media platforms. Thousands or even millions of users daily access the platform to post updates and communicate with their friends. The direct messages (DM) feature made communication easier. You can share posts with your friends, call them, send GIFS, stickers, and so much more, all through the DM feature!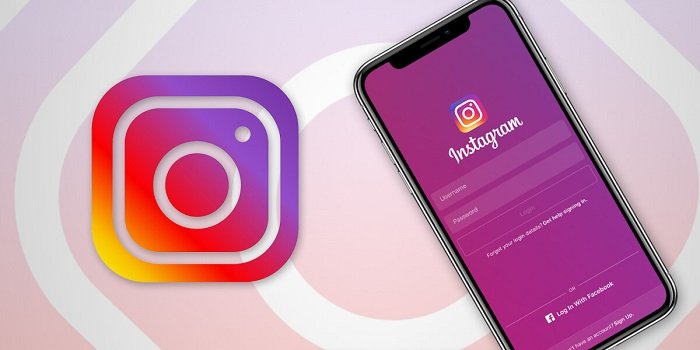 However, communicating with someone could be problematic if one gets blocked by their friend. Once a user blocks you, you will no longer be able to send them a DM or receive theirs. We can understand if you wonder what happens after you get blocked.
For instance, many users keep asking if their messages will be visible to those who have blocked them. You should know that your direct messages will be visible to someone who has already blocked you on Instagram. Instagram does not restrict you from sending messages to someone who has blocked you. Although, your messages will not reach them as they have blocked you on the platform.
User privacy is one of the concerns that Instagram adheres to in case of blocking someone. Instagram also does not tell you when you have been blocked by someone to protect your interests.
In this article, we will take a look at what happens if you have been blocked by someone when you try to send them a direct message. Additionally, we will also be covering additional information about the direct messages on Instagram.
So, stick until the end to find out more!
How Can I Send Direct Messages To Someone Who Has Blocked Me On Instagram?
We can understand if you still want to try to send a direct message to someone who blocked you. If you are going to do so, you can try the steps mentioned below as an attempt to communicate.
Step 1: Launch the Instagram application and go to the "Explore" tab.
Step 2: On this tab, you should type the username of the person you want to message but have blocked you. You can type the username in the Search bar at the top of your screen.
Step 3: Tap on the user's profile once you locate them by their username. As you have been blocked, you will notice their profile page appearing blank with just their username on the top and three black dots on the right. Instagram does not display anything other than the username as you have been blocked.
Step 4: You should tap on the three dots on the right side of their username. A scroll-up menu will appear with multiple options once clicked on the three dots. You should select the second last option from the list, which is "Send Message."
Step 5: Once tapped, you will be redirected to your previous chats with the user if any. If not, a blank conversation will be opened with a message bar at the bottom of your screen.
Step 6: Lastly, you can type your message and send it to the user. Likely, they will not receive the message, but you can still attempt to send it by following these steps.
Will A User Who Has Blocked Me Receive My Messages If They Unblock Me In The Future?
You must know that none of your messages will be received by the user who has blocked you, irrespective of the number of messages you send. Although, you might wonder if the user will receive such messages in case they ever choose to unblock you in the future.
You should know that Instagram ensures that all messages you send to someone who has blocked you do not reach them even if they unblock you in the future. It might relieve some users, while it won't work for some. But, it is always better to know the outcomes.
What About The Older Messages And Group Messages?
Many users ask if older messages sent by them to someone who blocked them would still be visible. You must know that when someone blocks you, Instagram does not remove older messages or any conversation between the two of you from the DMs of each user.
Apart from the individual or direct messages, it is likely that you would have been a group member with a user who blocked you. If you are wondering about group messages, you must know that there will be no impact if someone blocks you in group messages. You can text into the group usually without being concerned about your messages. Both will still be members of those groups, and messages might be visible.
Wrapping up
This comes as no surprise that Instagram's DM has been one of the hottest spots for daily gossip, sharing memes, posts, reels, and more. Many people prefer talking to their friends and family on Instagram rather than on other social media platforms due to its beginner-friendly and fun user interface.
With privacy being a priority, Instagram allows you to block someone and thus block them from communicating with you further. So, to sum it up, the other person cannot see your messages if they have blocked you. Instead, you will have to use another account that isn't blocked by them to communicate.
With that, we hope our article was helpful in clearing your doubts. If you have any queries, let us know in the comment section below.
Frequently Asked Questions
1. Can I see the posts or stories of someone who has blocked me?
No. If you have been blocked, you will not be able to see any stories or updates from someone who has blocked you.
2. Should I try to send messages via a third-party app?
Trying to send a message using a third-party app will be no use as the user who has blocked you will still not receive your message entirely.
3. Can I communicate with the person even if they have blocked me on Instagram?
Unfortunately, you cannot send a DM to the person if they have blocked you or you have blocked them. You won't be able to see their profile, posts, stories, or send them a message unless the person unblocks you or vice versa.