Do you remember how we all used to have access only to Facebook previously before other social media platforms came along? Facebook was and is still a prevalent social media platform having millions of daily active users. Despite other social media platforms entering the world, Facebook still stands stronger than before.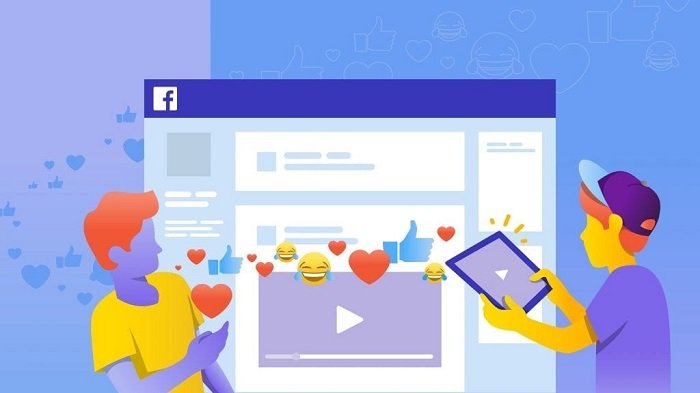 Over the years, Facebook has changed and transformed a lot. From the user interface to features, a lot of things have evolved on Facebook, including its name now changed to Meta. If you have been using Facebook for years now, you will know what we are talking about.
Additionally, Facebook had a lot of privacy concerns and issues raised against them. There were claims that Facebook steals users' data and invades user privacy. However, the platform has evolved and provided users with plenty of privacy features. You can now lock your profile where only your friend will be able to see your profile, and anyone else except your friend would not be able to see your profile unless you allow them to.
Similarly, you can hide your friend list from people. Facebook gives you the option to either keep your friend list private or public. So, if you are checking someone's profile and are unable to see their friends, it may be because they have kept their friend list hidden from everyone.
Again, you can choose to either keep your friend list public, visible to your friends or hidden from everyone (including your friends). But, wait. What if you are stalking someone on Facebook and are unable to see their friend list? You will often be curious to see who your friends are on Facebook, but seeing their Facebook friend list hidden can raise several questions.
In this article, we have mentioned various methods of how you can see someone's hidden friends on Facebook. So with that, let's get into the details below!
Unfortunately, you cannot view someone's hidden friend list on Facebook if the user decides to keep it private. Facebook allows users to protect their privacy and does not allow someone to invade anyone's privacy. However, if you do not see their friend list, there can be a chance that they have kept it visible only to their friends.
So, before you jump to any conclusion, you can send them a friend request to see if their friend list is visible to their friends. Once they accept your friend request, you will be able to see their complete friend list. But, even if you are friends with them on Facebook and still cannot see their friends list, it means the person has decided to keep it hidden. Fortunately, with some workarounds, you can see their hidden friend list.
We can understand your curiosity to find out the hidden friends list your Facebook friends have. You could be surprised when you find out about the discreet friends list. There are multiple methods to see someone's friend's list. Here is a list of methods that will help you see their hidden friend list.
1. Using Facebook Friend Mapper Extension
This method involves using a third-party application. It is advisable to proceed at your risk when using such methods. For the first method to work, you would be needed to install Facebook Friend Mapper Extension from your web browser.
This extension helps you find a user's hidden friends list that might not be visible to you. Here are the steps you should take to do so:
Step 1: Go to Google Chrome and look up the Facebook Friend Mapper Extension. Next, install it.
Step 2: Log into your Facebook account using a browser and search for the user's account for which you want to find the hidden friends list.
Step 3: Once the above steps are correctly followed, you should enable the extension by clicking near the three-dotted icon of your browser. After allowing it, you will find a redirection to another tab with the 'Reveal Friends' option.
Step 4: After you have clicked the reveal friends tab, the extension will start working and automatically starts analyzing a user's friends.
After you follow the above steps, you will get access to the hidden friends' list of a user.
2. Mutual Friends
The easiest method to find out the hidden friend list is by searching for mutual friends in the Facebook app. Here are the steps to find out friends list by using the mutual friends' feature:
Step 1: Launch the Facebook app
Step 2: Find the username or ID of the hidden friends' profiles.
Step 3: To ensure this method works, find out the ID of mutual friends.
Step 4: Insert the IDs in the given URL below:
https://www.facebook.com/target_name/Friends?and=Friend_of_target
Step 5: Once you enter the IDs in the URL, you will find the hidden friends list.
3. Friend Finder
The friend finder method could efficiently work if you want to view someone's hidden friends' list. For the technique to work, you would be required to have at least one shared link of the user whose invisible friends list you want to view.
Step 1: Launch the Facebook application and log in using your credentials
Step 2: Once logged in, you should search for the 'Friend Finder Page' by searching for it within the application.
Step 3: On the friend finder page, you will see the mutual friends of the user whose friends list you want.
Step 4: Once you have the list of mutual friends, simply find the user whose hidden friends list you want to view. You could compare the friends and get a secret friend list quickly.
Wrapping up
This comes as no surprise that Facebook has allowed us to make our life easier. Communication with Facebook has become just a click away. While you can post videos, photos, status updates, upload stories, connect to people around the world, and more, you can also run your business online by reaching a broader audience.
The platform provides enormous features that you should not miss out on. If you are someone who is big on privacy, Facebook will also welcome you with its plenty of privacy features to ensure your account is safe from strangers.
If you were curious to see someone's hidden friend list on Facebook, the methods we have listed above would help ease your curiosity and give you a sneak peek into their friend list! So, what are you waiting for? Go ahead and try the methods mentioned above!
We hope this article helped you explore all the possible methods to see someone's hidden friend list on Facebook. Over to you. Which method worked for you? Let us know in the comment section below.
Frequently Asked Questions
1. Why can't I see the complete friend list of a user?
Any user can customize their wall privacy. During customizing, they could select which friends they want to allow to be viewed publicly and vice-versa. Hence, you would only be able to see the complete friend list if your friend allows it.
2. Can I be friends with someone but not view their activity?
Yes. You can restrict posts and other media of a user if you want to be friends with them and do not wish to view any content posted by them.
3. Will someone know if I restrict their account?
No. There is no direct way wherein one could know if you have restricted their account from viewing any media they share.
Multiple third-party apps will allow you to see someone's hidden friend list on Facebook. However, you should be careful when using any third-party application or website as it can pose a security threat to your data and account. So, use them at your own risk.
Also Read: How To Read Unsent Messages On Messenger