When you hear the word 'Instagram,' we bet the icon, stories, feed, and DMs popped up in your head. After all the things Instagram has changed for all of us, it is evident that Instagram's features will be stuck in your head.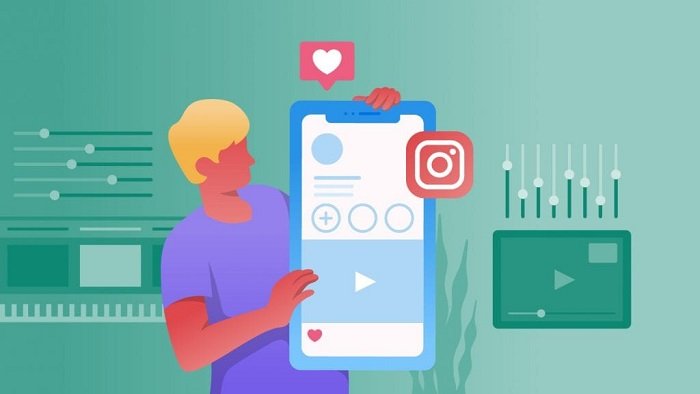 There are plenty of excellent features that Instagram introduced to the world. You can share your favorite memory with the world by posting it. Earlier, Instagram only allowed you to upload one photo or video at a time. However, with its update, you can add up to 10 pictures and videos at once through its multiple picture upload features.
Instagram posts have become one of the most trendy features. You never know your one post can make you famous by making it viral. Sounds really exciting, doesn't it?
But what if you want to post something on Instagram, but you do not want someone to see it? For example, you may wish to upload a picture on your feed, but there is something in the picture that you do not want a specific person to view.
You may be wondering if there is any way to hide your post on Instaram from certain people? Well, no matter your reason for hiding your post from someone, this post will help you clear all your doubts.
In this article, we have listed reliable methods to hide your post on Instagram. So, by the end of this post, you will have answers to all your questions!
So, let's get your curiosity to ease by diving straight into the details below!
Does Instagram Allow You to Hide Posts From Someone?
There is no such exact solution to hiding your posts from someone, a group of followers, or a specific person on Instagram. But, there are some ways by which you can control whether your followers or the public can view your posts or hide your story from specific followers. Here's how you can do it.
1. Making Your Account Private
Many users on Instagram prefer keeping their accounts private so that they can choose who can view their posts or stories. But some Instagrammers keep their account open so that they can gather a wider audience. This setting often works well when you are a content creator, artist, or influencer. If you want to post something that you do not want people to know about, things can get a little complicated.
If you want the best experience on the platform and have an issue with keeping your account public, you can always swap to a private account.
Step 1: Open the Instagram application on your phone
Step 2: Go to your profile by clicking on the small profile icon in the bottom right corner.
Step 3: Click on the three-lined option in the top right corner of the interface.
Step 4: A menu option will scroll up from the bottom. Click on settings, which is the first option on the menu.
Step 5: Next, you will be redirected to the settings screen, where you will find the privacy option with a tiny lock icon. Click on it.
Step 6: Account privacy is the first section, where you can find the toggle option of switching to a private account. Click on it to enable it.
Once you turn your account private, people in your follower's list can view your stories, posts, reels, videos, etc. Other users cannot view anything except your username and bio rather than your followers.
2. Block The Specific Person
If a single user in your follower's list is making you stress about posting something, it means you are better off without them. One cannot influence your decision, but blocking that person can help hide your posts from them.
If you have made up your mind to block the person on Instagram, you can do it by the following steps.
Step 1: Open your Instagram application on your smartphone and click on explore tab. You will get a search bar on the top where you can search the username or name of the person you want to block and click enter.
Step 2: When you find the specific person on the search bar, click on their profile.
Step 3: You will see three dots in the top right corner. Click on it.
Step 4: A menu will scroll up with an actionable option list. Block is the second option. Click on it.
Step 5: A pop-up will appear to confirm that you want to block that person. Once you click on the block button on the menu, the user can no longer view your posts or stories.
Once you have blocked the person, they will no longer be able to view your profile or send you a follow request or follow you. However, you can choose to unblock them whenever you want.
3. Remove Their Account From Your Follower List
We have talked about switching your account to private or blocking a specific person on Instagram. But what if you already have a private account?
Suppose you have someone on your followers' list whom you do not want to see your posts or stories. In such a case, you can consider removing them as your follower. Once you remove your followers, you are all set to hide your post from them! You can do so by going through your follower's lists, clicking on their profile, and tapping on removing them from your followers.
Can a Third-Party App Help in Hiding Post From Someone?
Unfortunately, the answer is no. While third-party applications can help you with other features, they may not help you hide your post from a specific person or people. This is because Instagram's algorithm will show your post on their feed as long as they follow you. So, if you come across any third-party application that claims to help you hide your posts on Instagram, do not fall for them.
These third-party applications can be a potential threat to your account and data. Therefore, to protect your privacy and data, make sure you are safe from these third-party applications.
Wrapping up
Undoubtedly, Instagram ranks as one of our favorite social media platforms, and we are sure there are millions of us just like us! With its excellent functionalities and ease of use, you can easily take advantage of this free platform to run your business and communicate with people across the globe.
While you can share a glimpse of your life with the best pictures of yours through your post, there may be a reason why you do not want a specific person to see it. While blocking them can sometimes be rude, there is no way to hide it except through the aforementioned methods.
You can only hide your stories from a specific person, but hiding your post is impossible. So, we hope this article helped you solve your queries and gave you insight into hiding posts from someone.
So, did the method above work for you? Let us know in the comment section below.
Frequently Asked Questions
1. Can you hide your story from a specific person?
Yes, you can hide your stories from specific people. You can do it by going to settings→clicking on privacy→ Selecting the story option→Then, clicking on the first option, and entering the username of the person you want to hide your story from.
2. Can I stop the comment option on my post?
You can stop the comment option on your phone by clicking on the three-dot option on the top right of the specific post, and you can find the "turn off commenting" option.
Also Read:
How to See Someone's Deleted Instagram Posts
How to Know if Someone Hide Their Story From You on Instagram
How to Hide Someone on Snapchat Without Blocking
How to Hide Someone on Instagram Without Blocking