From being just a photo and video-sharing app to becoming one of the most active social media platforms and hosting several trends, Instagram has surely gotten a hold of our time more than we realize. People interact and consume a lot of content daily via posts, stories, and reels through the platform.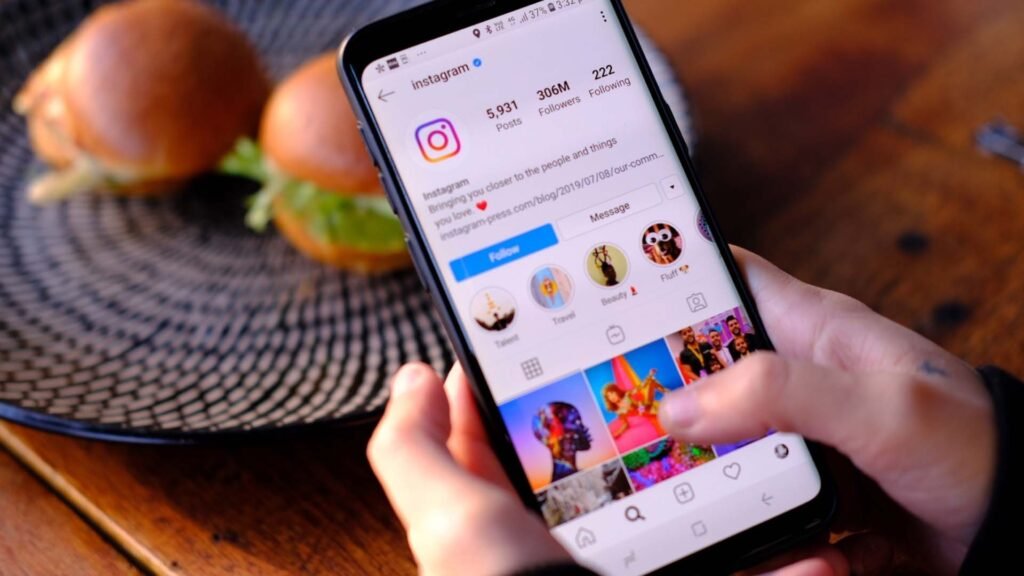 You have the option to consume content as well as create it too. You can post photos and videos and let the open world interact with you using some reach accelerants like hashtags and mentions.
Besides being just a fun social media platform, Instagram is also home to useful content. If you look on the bright side, you can find helpful resources on the platform which you can imply in your daily lives.
Influencers and organizations post promotional and useful information. And you might be one of those people who prefers to save the posts for future reference, but sometimes you find the posts are no longer available because the owner deleted them.
Imagine you found an amazing post on Instagram. A few days later, you go back to check the post again, but the owner has deleted it. It can be disheartening to know someone deleting their post if you found it amazing. In such cases, you might wonder if there is any way to check someone's deleted posts on Instagram.
Well, you are not alone! We saw many people asking the same queries out of curiosity. Thankfully, this article is the right page to find answers to your queries!
As you read the article, we will list down ways to see someone delete Instagram posts and dive deep into knowing whether it is possible or not in the first place. With that, let's get into the details below!
How to See Someone's Deleted Instagram Posts?
If you are curious to know how to view someone's deleted posts on Instagram, the truth may surprise you. Unfortunately, Instagram does not allow access to someone's deleted posts. If it did give people that accessibility, the whole point of having privacy would be erased.
After all, you wouldn't want someone else to see your deleted posts either, right?
The only way to see someone's deleted post is to pre-save the post before it is deleted. You can take a screenshot and save it to your device's gallery or upload it to your Google Drive account. Using third-party services like storysaver.net can easily help you download stories in video format or jpg format.
Besides that, you do not get any option to view someone's posts if they choose to delete them. And the same goes for their Instagram stories as well.
How to See Your Own Recently Deleted Posts?
While you cannot see what posts others have deleted, Instagram offers you a second chance to recover or view the post you have deleted. It only works if you use this method before 30 days of deletion of posts. After 30 days, Instagram deletes the posts from the recently deleted, and you won't be able to access them.
So, if you are keen to see your own deleted posts, here is a step-by-step guide on how to do the same.
Step 1: Install and open the Instagram app.
Step 2: Log in using your valid credentials, which can either be your phone number or email id.
Step 3: Tap on the profile icon located in the bottom right corner.
Step 4: Tap on the rightmost icon in the top right corner, which looks like a hamburger.
Step 5: Click on your activity button.
Step 6: Scroll down and find the button labeled as recently deleted and click on it.
Here you will find all the deleted posts and stories of the past 30 days, and then you can recover or view them.
Note: You won't find all the deleted posts from the day you created your Instagram posts. You can only view the posts you have deleted in the last 30 days.
Wrapping up
You would be lying if you said you do not spend at least five minutes of your day scrolling on Instagram and consuming content online. After all the amazing posts you can see, Instagram surely gives us a good laugh. You can come home from a tiring work day and spend time watching amazing videos and memes and weigh-off some stress.
Similarly, you can also spend your time talking to your loved ones through Instagram DMs and video messages or focus on building your brand. Instagram is one of the top-most social media platforms in today's digital era. However, it doesn't come as a surprise at all, considering the amazing features it provides.
While it has a lot of amazing features, it also focuses on respecting users' privacy. This is a prime reason why you do not get to access someone's deleted posts on the platform. We also think one should respect an individual's decision since there may be their own reasons why they decided to delete their posts.
Either way, we hope this article helped you find answers to your queries. If there are any doubts, you can drop them in the comments section, and we would be glad to assist you!
Frequently Asked Questions
1. What happens if Instagram takes down a post?
Instagram has a very strict code of conduct of its own, and Instagram will automatically take down any post violating that. You, by any method, cannot view or recover the post taken down by Instagram. You will get a prompt stating that your post has been deleted by Instagram, which will be the end of that post. No further actions can be taken.
2. Will I be able to see someone's deleted post by using third-party apps?
No. Once the user has deleted a certain post, there is no unofficial way like using a third-party app to view the post. Instagram developers have made very calculated developments in order to make sure that the user's privacy is protected.
3. Will I be able to access the photos deleted by me even after 30 days?
Yes. The photos you delete stay in the recently deleted section for about 30 days. After 30 days, you cannot access the photos from there, but the good news is that Instagram servers store your data for up to 90 days. So you can use the Request data option provided by Instagram and recover your data.