Several social media platforms have been gaining popularity. The impact of social media platforms in today's world is unmatchable. Who thought social media platforms would change the world completely?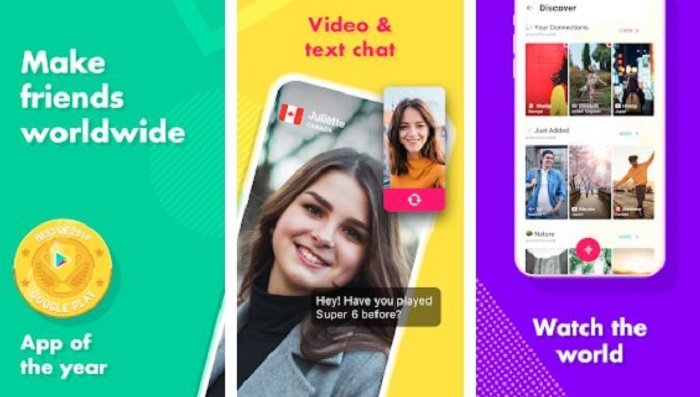 When we speak about social media platforms, we always talk about some of the leading platforms like Facebook (meta), Instagram, Twitter, and Snapchat. However, there are other social media platforms that are emerging and standing close to these popular social media platforms online. Such is the case with Ablo. It is a chat app that aids users in connecting with friends globally. The platform is perfect for chats and video calls. The platform has been trending specifically in the age group of 18-25.
While a social media platform may seem entertaining and valuable in some cases, some users want to delete their Ablo account. Social media platforms help us in connecting with our friends and families across the globe. However, sometimes it can become overwhelming too.
According to various reports, the debate of social media's negative impact on the younger generation is always a hot topic. It has been observed the change it has brought to the younger crowd. Not to mention, social media platforms are hotspots for all younger audiences. When it comes to Albo, it isn't any different than other platforms.
There may be various reasons why you may no longer want to use the Ablo account. For instance, you may want to create another account and delete the existing one. Or, in other cases, you simply do not want to use the platform.
Irrespective of your reasons, finding the right option to delete your Albo account can be tricky sometimes. Fortunately, we have made your process simpler! In this article, we are going to walk through a step-by-step guide on how you can delete your Albo account in no time!
With that, let's get started!
What is Ablo?
For people who need to learn more about the platform, Ablo is a platform for making friends worldwide for free. The application was launched in January 2019. As of now, Ablo is present across 197 markets globally and available in 37 languages. The application has been downloaded over 6.5 million times worldwide.
The maximum number of users of Ablo are from North America, Latin America, Asia, etc. Ablo helps its users discover breathtaking places hidden in different parts of the world and allows users to promote their interactions with various people from other regions and cultures of the world.
What Are Ablo's Top Features?
Personally, we loved Albo for various reasons. The interface is sleek and clean, so even if you are a beginner, you will not have a hard time getting a grasp of the platform.
Below are some of the top listed features of Ablo:
You can have unlimited conversations with any user on the platform.
Ablo can translate any language in which your friends can communicate with you.
You can find and explore new countries by meeting new people globally.
You can exchange texts, gifs, images, and videos using Ablo in your conversations.
How Can I Delete My Ablo Account?
Some people might want more than just the number of features Ablo offers, while some might want to take a detox from social media platforms. Irrespective of the reason, deleting an Ablo account is quite simple.
Follow the steps mentioned below to delete an Ablo account:
Step 1: Launch the Ablo application on your mobile.
Step 2: Click on your small profile icon at the bottom right of your screen.
Step 3: Once done, you will be redirected to your profile page. Under your profile page, you should tap on Settings.
Step 4: On the Settings page, you should click on Profile & Account option.
Step 5: You should select the Delete account option present at the bottom of the screen.
Step 6: You will be needed to confirm your username and password before deleting the account.
Step 7: As a result, after entering your username and password, you will successfully delete your Ablo account.
That's it! Your account is now deleted.
Alternative Way to Delete Your Ablo Account
Some users might want to avoid interacting with the platform. In such cases, alternate ways are using which you can delete your Ablo account without having to open the application. You can use your email to delete the history. Here are the steps for the same:
You will need the email address which is associated with the Ablo account. You should open the email account registered with the Ablo app.
You should write an email addressed to info@Ablo.com.
You must keep the email's subject as "Request to delete my Ablo account."
You should write the remaining body of the email stating why you want to delete your Ablo account.
Once done, you should send the email and be assured about the deletion of your account within a short time.
Wrapping up
The evaluation of social media has been tremendous over the years. The world witnesses a shift from platforms like Yahoo and Orkut to Facebook, and now to Instagram taking over. Irrespective of the age group, everyone is on their way to exploring these social media platforms to see what is new.
It is also not surprising that people are looking for something different every now and then. Ablo is also emerging as a popular social media platform amongst the younger audience. While the target audience remains young people, even older adults can enjoy using the platform.
Whether you want to close your account permanently and shift to another social media platform or simply want to delete it due to personal reasons, the methods mentioned above will help you delete your Ablo account in no time!
So, go ahead and try the method for a hassle-free process.
We hope you liked this article and it helped you delete your Ablo account successfully. Which method worked for you? Let us know in the comment section below!
Frequently Asked Questions
1. Is it safe to download and use Ablo?
Yes. It is safe to download and use Ablo as a daily driver for your social media platforms. You can download the application from Google Play Store or App Store.
2. Why do users delete their Ablo account?
The most common reason why several users delete their Ablo account is due to the plethora of options available related to social media.
3. Can I re-access my account after deleting it?
Yes. You can reassess your account by logging into it.
4. Can I change my email address in Ablo?
Yes. You can easily change the email address by accessing the Settings of Ablo.