Recover deleted Instagram Messages: Instagram has become popular social media for sharing videos, photos, and content. Any person who uses social media does have an Instagram account. The platform has attracted millions of users throughout the globe with its exceptional and unique features.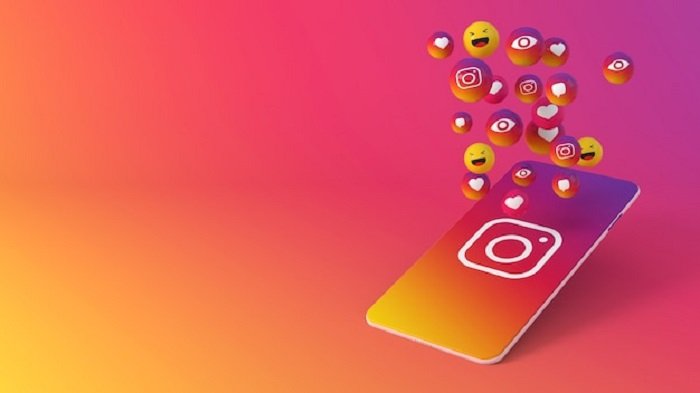 From following your favorite celebrity and creator to talking to your friends online, it has become a hotspot for the world. Besides personal use, Instagram has also been one of the first targets of business owners to promote their business online through online marketing and promotions.
The interface of Instagram is easy to use. Creators can now reach their target audience with the help of proper captions, hashtags, paid promotions, and location-based geotags. Users also can make their accounts private so that only their followers can interact with their posts.
Additionally, anyone can also use Instagram for business purposes. Startup brands can promote their products for free on Instagram.
Instagram has a direct feature by which you can send private messages to another user. In addition, it also introduced a feature long back known as "unsend." The feature allows users to unsend their text and deletes it for both -sender and receiver.
One of the best parts about the feature is that it enables the sender to delete the message no matter how old it is. You can also delete chats. Sometimes, it might happen that you mistakenly deleted a text message and then needed it later. Deleting any important messages can feel like a disaster if you do not know how to recover deleted Instagram messages.
Surprisingly, you can easily do Instagram message recovery that have been deleted accidentally. If you are looking for websites that can provide you with ways of restoring messages, you have come to the right place!
In this article, we have mentioned the best, safest, and legit working methods to retrieve any deleted messages on Instagram with a step-by-step guide.
To retrieve your messages, you should act as soon as possible because Instagram does not sync data every time. It is best to try these methods within 24hrs of deleting the message.
Without further ado, let's dive into the details!
Ways to Recover Deleted Messages on Instagram- Quick Methods!
Deleted messages stay on Instagram servers for some time. You can download this stored data that includes videos, texts, photos, etc., from the Instagram server. Therefore you can extract your deleted messages from this stored data. The official and safest way to recover messages is mentioned below.
Step 1: Log in to your Instagram using any browser.
Step 2: Click on your profile icon located on the top right corner of the screen. Then click on "Profile" from the menu.
Step 3: Then, click on the "Edit Profile" option.
Step 4: Now, select the option "Privacy and Security" present on the left of the screen.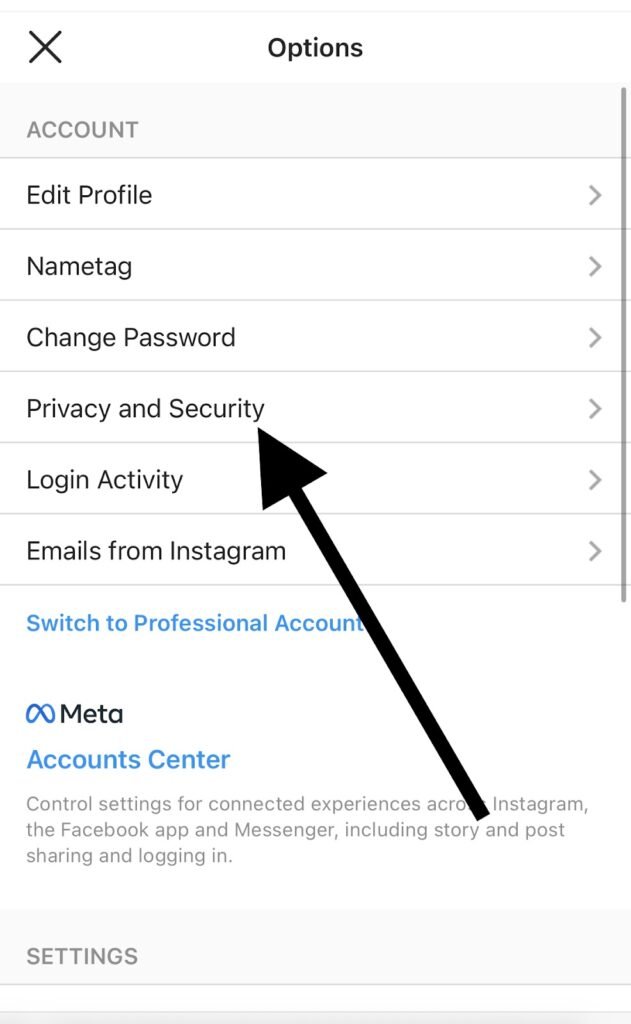 Step 5: Scroll down the menu and select "Data Download." Select the option "Request Download."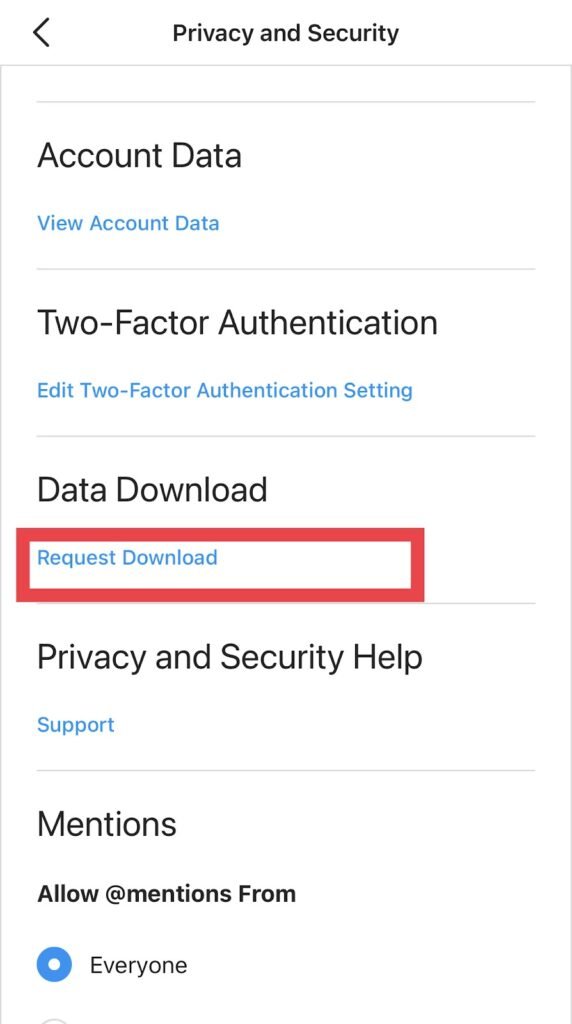 Step 6: Enter your email address, select the download format, and click on "Next."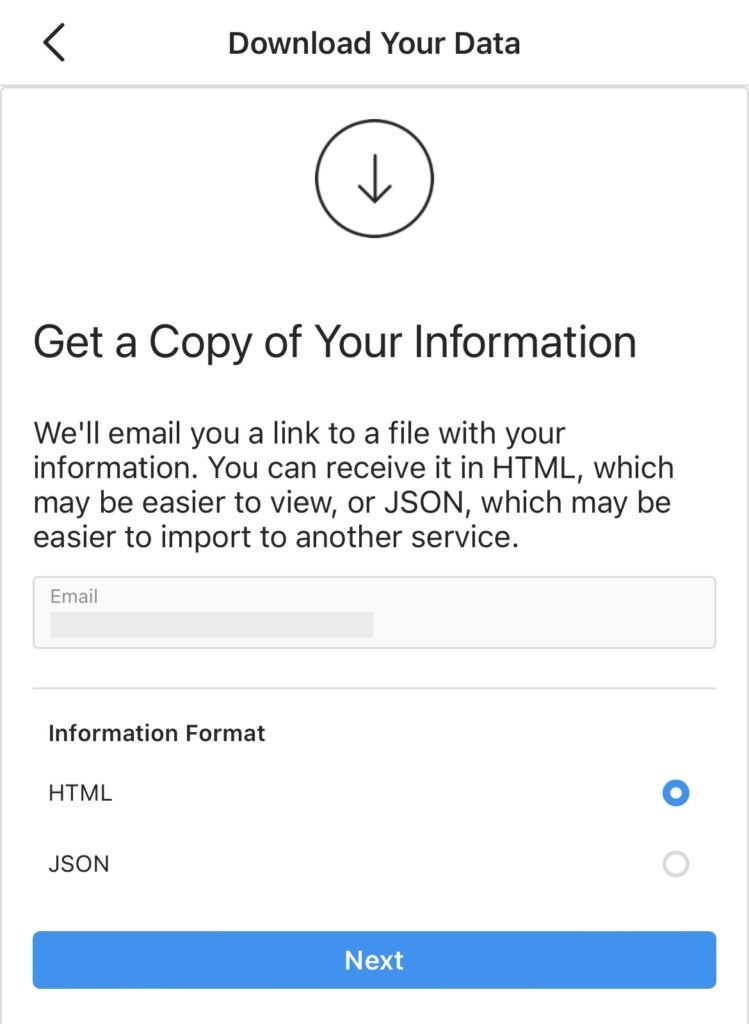 Step 7: Instagram will ask you to input your password and then select "Request Download."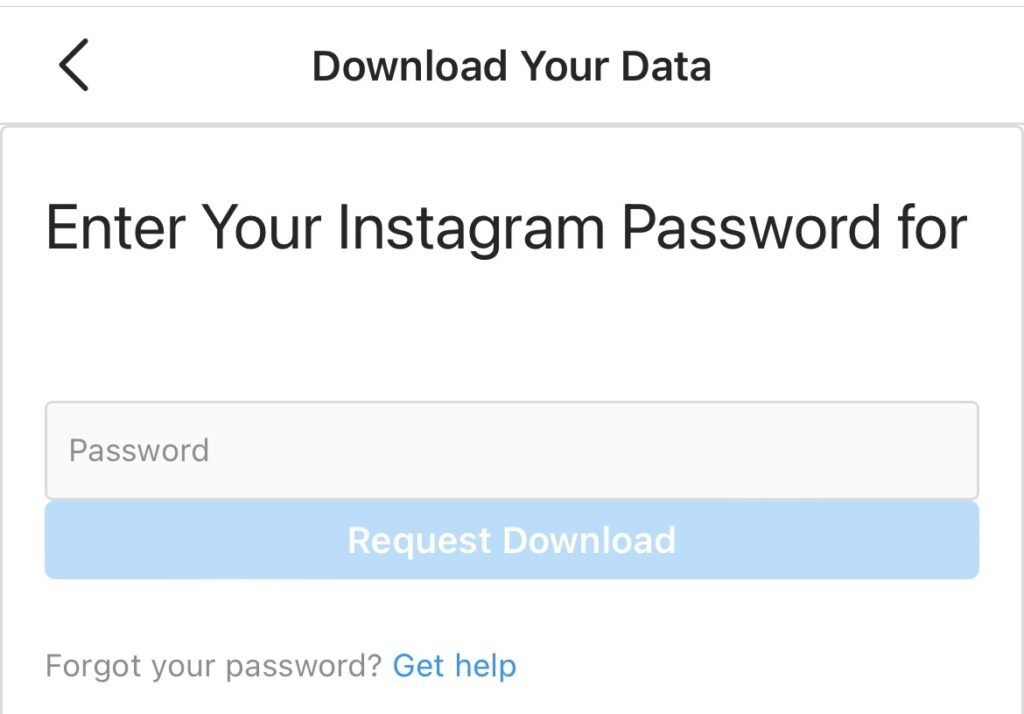 Step 8: An email will be delivered to your email address linked with Instagram.
Step 9: Open your email and check for messages with Instagram as the subject. At the bottom of the email, click on "Download Information."
Step 10: After clicking, the link takes you back to the Instagram login page. Enter your Login details and sign in.
Step 11: A page will load, providing you with the link to obtain your data. Select "Download Information."
Step 12: The file will be downloaded in a ZIP folder. You have to Unzip with suitable software.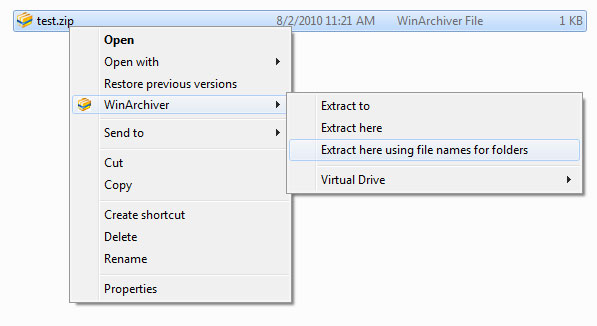 Step 13: If using the HTML option, select Messages→Inbox→(named folder). Select the "messages HTML file"
Step 14: All of your messages will be displayed using the HTML format from Instagram servers.
Step 15: If the file is saved as "message.json," open it with a text editor like notepad.
Step 16: After opening the notepad, the downloaded file will display all your messages.
Recover Deleted Messages From Third-Party Apps
You can also recover your data with the help of third-party apps. Apps like U.Fone can help recover lost Instagram DMs. These apps work by accessing your cache files on your phone (Android or IOS) to retrieve data. The software is easy to run and will guide you to the last step until you get your information back.
However, you should check before logging into any suspicious website or app claiming to recover your lost data. Often third-party applications do not work as they claim. Furthermore, it poses a threat to your personal data.
We do not recommend using third-party websites or applications to retrieve deleted messages. However, if you know someone who has used a particular application or website that worked for them without creating any problem, you can give it a try!
Wrapping up
Facebook-owned platform, Instagram has become a popular social media platform that almost everyone knows about, especially Gen Z and millennials. If you are an active user of the platform, there are always enough things to explore and spend time over.
From watching reels with exciting content to staying updated with important news profiles on Instagram, the social networking platform has made the world look smaller and more compatible with its capabilities.
It doesn't come as a surprise that people earn millions from Instagram itself. After all, the influence culture has risen significantly, helping people rise to fame overnight.
Now you know how to recover any deleted messages from desktop, iPhone, or Android phones, you never have to worry about deleting important messages accidentally.
We hope the above steps have helped you in recovering DMs. Which process did you choose to restore texts? Let us know in the comment sections below!
Frequently Asked Questions
1. Can I recover Instagram data from Facebook?
No, you cannot recover Instagram data from Facebook. Both platforms sync their data individually, even if the same company owns them.
2. How long does Instagram keep messages on its server?
The company claims that they keep messages for 90 days on their server. After that period, it is almost impossible to recover your messages.
Also Read: How To View Private Instagram Stories Without Them Knowing