Social media has taken over the world, especially for Gen Z and millennials. According to a study revealed, most people wake up in the morning, and the first thing they do is check their social media applications. One such popular application is Snapchat.
Remember the Snapchat wave years ago when influencers and people over the world took over Snapchat? After all, why wouldn't the application take over the world when it has given us some unique features that no other social media platform has provided. For example, Snapchat was the first application that introduced us to the 'story' feature.
Besides, Snapchat has plenty of unique features that we adore. However, Snapchat also allows you to save pictures in the 'memory' feature. Sometimes scrolling through your saved videos, you may accidentally delete them. Let's say you were clearing your memories, and you accidentally deleted your favorite video.
Wait. You do not need to panic. If you are wondering if you can recover deleted videos from Snapchat, the answer is yes! But how can you actually do that if Snapchat does not provide a direct option to recover them?
Well, the answer is simple! In this article, we have mentioned a step-by-step guide with our various tried and tested methods. With these methods, you can quickly recover your deleted Snapchat videos without any hassle!
So, curious to explore your options and recover your favorite memory? Let's dive in!
Easy Method to Recovered Deleted Snapchat Videos
You can now easily bring back deleted videos from Snapchat from the platform itself. Yes, you read that correctly. Your data are saved in Snapchat servers for these kinds of situations. Also, the platform has given their user easy access to the data on the app. Here's how you can recover deleted Snapchat videos.
From the Snapchat Application
Instead of scrolling through other applications, you can directly recover deleted videos from the Snapchat app itself. Below is a step-by-step guide on how to recover deleted videos on Snapchat quickly.
Step 1: Open the Snapchat application on your smartphone and log in using the correct identity details.
Step 2: Tap on the Bitmoji located in the top left corner of the home screen.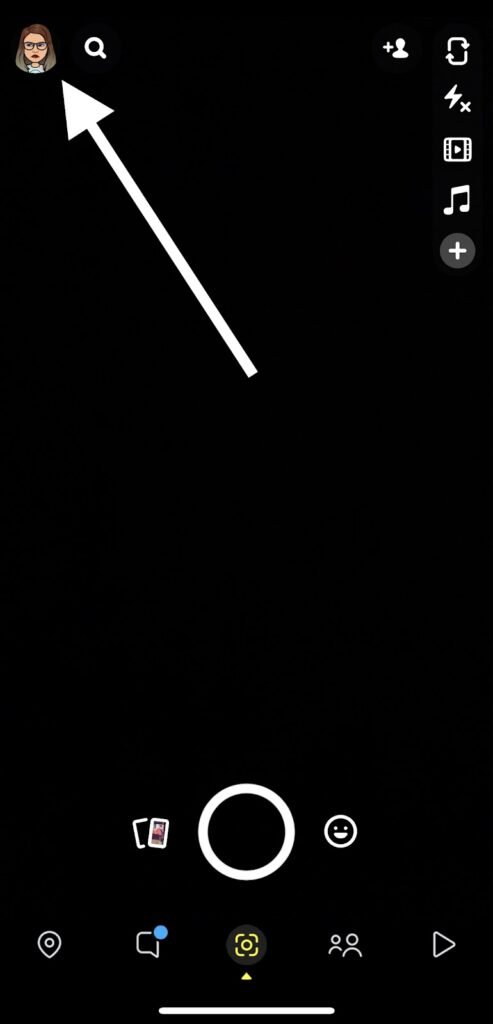 Step 3: After clicking on the Bitmoji, your profile page will open, and tap on the cogwheel icon on the top right corner of the settings screen.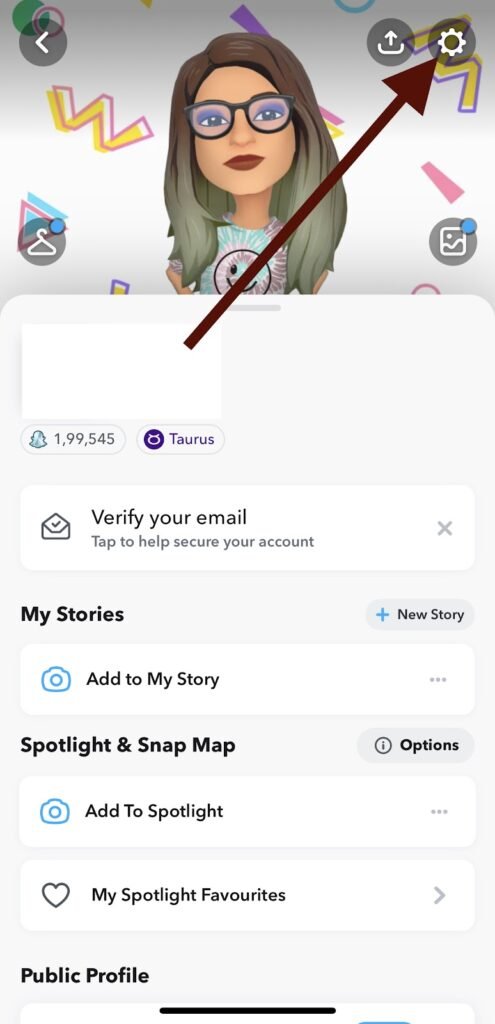 Step 4: Scroll down the menu to the privacy section and click on "My Data".
Step 5: Another screen will open and will ask you to fill in your log-in details again. Once you enter all the details, click on the login button located at the bottom of the screen.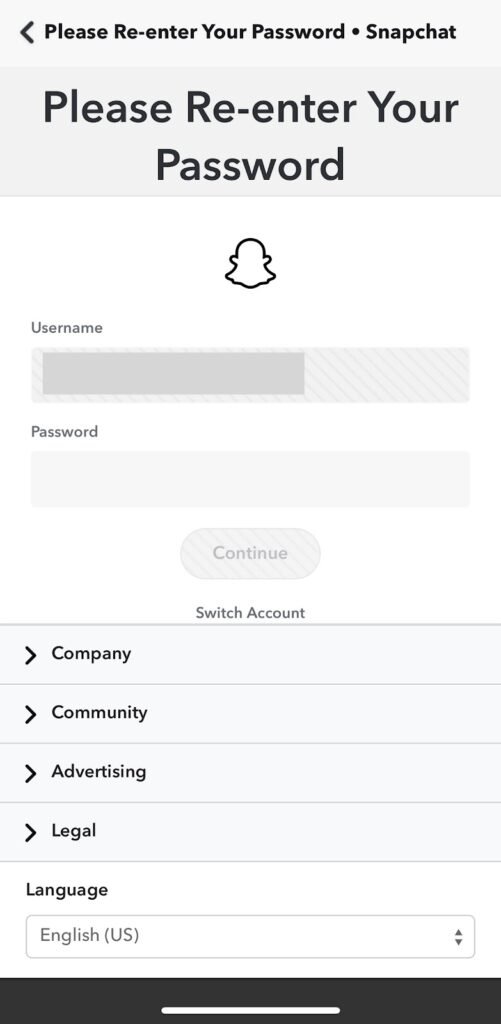 Step 6: Once you log in to your account, you will get to see a long list of data that you can download from Snapchat, for example, snap history, which has the data of all the snaps that you have shared and received in your account.
Step 7: Scroll down to the bottom of the interface, and you will find a yellow button named "Submit Request." Click on it.
Step 8: You will receive an email from Snapchat. The email will contain a link by which you can access all of your data. Once you open the link, a ZIP file will be downloaded. This ZIP file contains all of your Snapchat data. You can unZIP the files after downloading and then recover the video you were looking for.
Alternative Ways to Recover Snapchat deleted videos
If the method mentioned above does not work for you, do not worry! We have got your back. Here are a few alternative methods that will work for you to recover deleted videos on Snapchat.
1. Recover from iPhone backup
If you are an iPhone user, we have good news for you, but only if you have set backup data to iTunes on your phone. If you did not, you have little to no option left to recover the deleted videos.
So if you have a backup of your data on iTunes, you can easily recover deleted videos by following the mentioned steps below.
Step 1: Connect your iPhone to your PC and launch iTunes on your device.
Step 2: As your iPhone gets connected to your PC, you can see a phone icon on the application. Click on the phone icon, and you will be redirected to another new tab, where you will get a summary button. Tap the "Summary" button and go to the "Summary tab."
Step 3: In the summary tab, you can see the option named "Restore Backup." They will ask you which file you want to restore as soon as you click it. Look for the deleted videos and click restore.
2. Recover From Cache
You must know that the deleted files are often saved in our caches. So there are chances that you can find the deleted video from the cache as well. Here's how you can recover your deleted videos of Snapchat from the cache.
Step 1: Open your file manager and click on the search button in the app.
Step 2: Type "Android" on the search button and hit enter. When the Android folder appears, tap on it and open it. You will spot three other folders inside: Data, OBB, and media. Tap on the data folder.
Step 3: In the data folder, you will see a list of folders. Scroll through the folders until you find the file named "com.snapchat.android". Click on this folder, and you will see: "cache" and "files." Click on the "Cache" folder.
Step 4: In the cache folder, you will spot two more folders: "received_image_snaps" and "com.android.renderscript.cache"
You will find your deleted video in these two folders by searching.
Wrapping up
Irrespective of other social media platforms taking over the world, Snapchat remains a highly popular social media platform due to its unique functionality. You can send your friends 'Snaps' to stay connected and so much more!
You can capture your favorite memories right from Snapchat with its stunning and amazing filters and share them with the world. Moreover, you can save them right in the application.
However, while scrolling through your gallery, if you accidentally deleted your Snapchat videos, do not worry! The methods mentioned above will help you recover your deleted videos easily.
We hope this article helped you recover your deleted Snapchat videos. Over to you. Which method worked for you? Let us know in the comments section below!
Frequently Asked Questions
1. Does Snapchat remove the photos or snaps we send or receive?
If you think that Snapchat removes the snaps or videos once the user views them, you are wrong. The videos and snaps are saved in the phone's cache memory which is hidden from us, and thus they are not removed permanently. Also, the videos or snaps stay on the Snapchat server for 30 days, just in case you want to retrieve them anytime.
2. Can we recover deleted Snapchat videos from our smartphones?
Yes, you can recover any deleted Snapchat videos from your smartphone. You can follow the tricks mentioned in the blog to recover.
3. Can I recover my deleted Snapchat videos on my phone?
Yes. Fortunately, you can recover your deleted videos from Snapchat quickly with the methods mentioned above.