Since its launch in 2011, Snapchat has remained one of the most commonly used social media platforms worldwide. Billions of people post interesting pictures or videos of their day on their Snapchat story. In addition to being the first app to introduce stories, Snapchat offers users several fun features such as streaks, games, and even tokens to gift to your favorite content creators!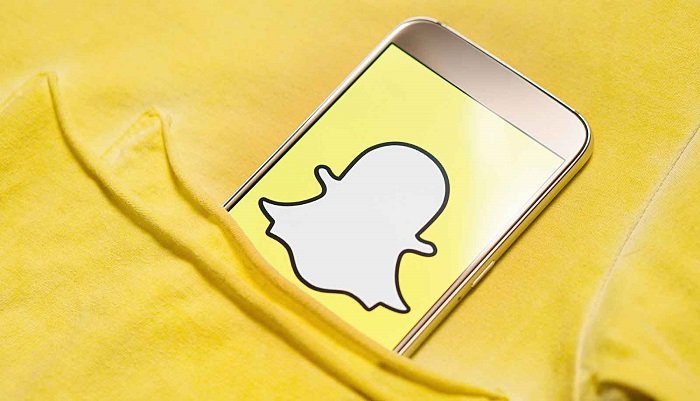 While Snapchat allows you to post a story for up to 24 hours, you can easily save them forever in the Memories feature. However, sometimes we accidentally delete our favorite photos without realizing it. Imagine you spent a day at a party and clicked pictures, but when you are heading back home you realize you accidentally deleted all the photos.
If you are using Snapchat for a while, you know it does not provide any official method to retrieve pictures in your phone. However, we are here for your rescue if you are wondering how you can recover deleted photos on Snapchat!
In this article, we have mentioned various tips and tricks to recover the deleted photos for Android and iPhone.
So, are you curious to find out how? Let's get into the details below!
How Can You Recover Your Deleted Snapchat Photos?
Step 1: Open the Snapchat app on your Android or iOS device.
Step 2: Click on the profile icon.
Step 3: Next, tap on the settings icon on the top right corner.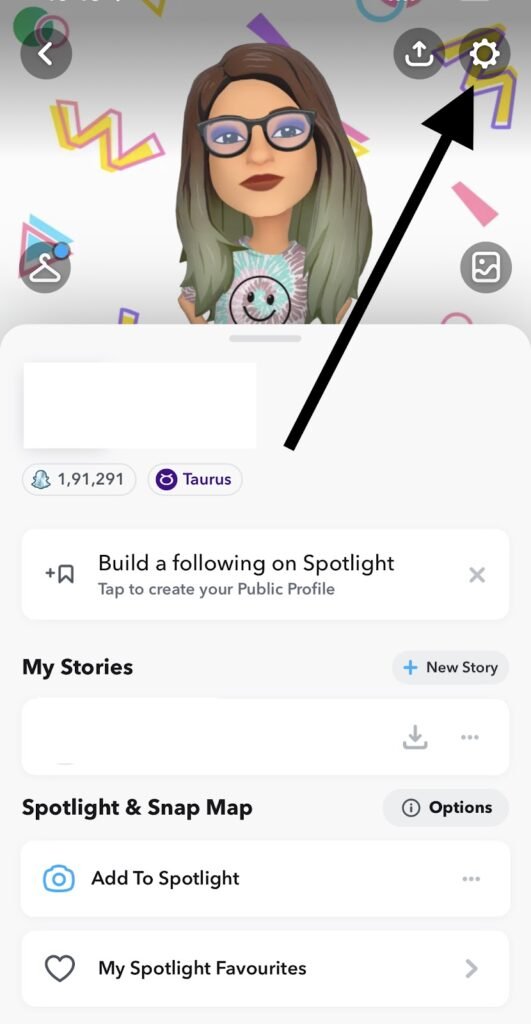 Step 4: You can access My Data under after you scroll down.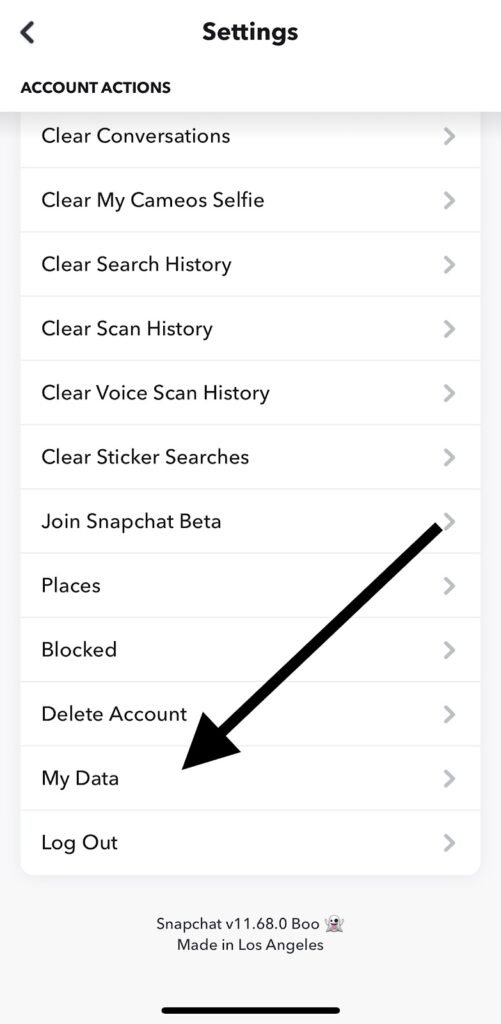 Step 5: Enter your login details, such as your Username or Email and password. When you sign up for Snapchat, it collects specific data about your activities to help the app run faster. The data includes your personal information, Memories, saved chat history, friends, and location.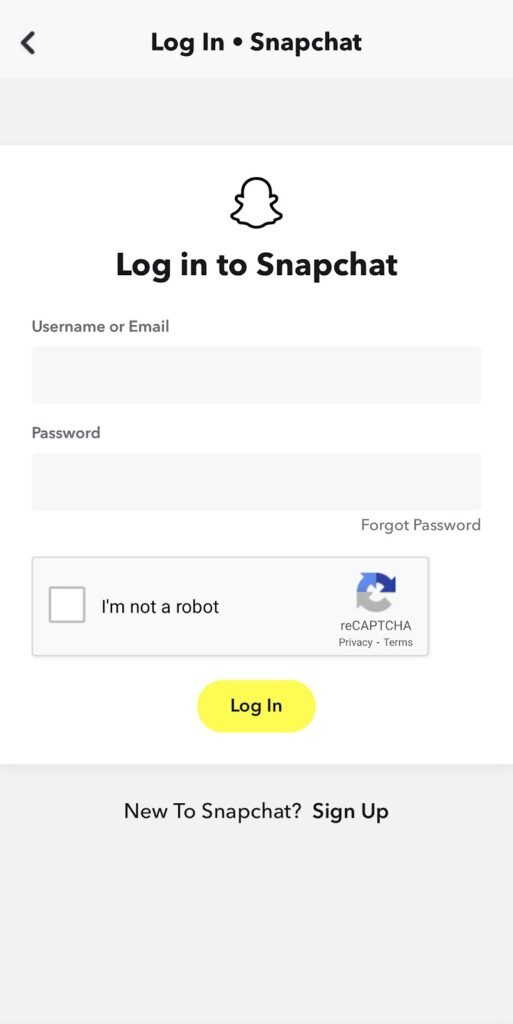 Step 6: When you are redirected to the My Data page, you can submit a request to Snapchat to access the data. Enter your details correctly and have a verified email address. You will receive the link to your email address to download the data. Do not forward it to anyone else.
Remember that your data will be available in a ZIP file format. Make sure that your device is compatible and you can open such files.
That's it! Recovering your deleted Snapchat photos is only a few simple clicks away.
How Can You Restore Your Deleted Snapchat Photos?
Now that you have learned how to recover your lost photos, you must be wondering how to restore them.
Step 1: Extract the zip file on your device.
Step 2: Open the new folder that you get after extracting the file.
Step 3: Click on the index.html file in it, and you will see a vast range of options sorting your total data on the left.
Step 4: Select the Photos option and choose the deleted pictures you want. Then, tap on Recover.
Simple, isn't it? The next time you feel worried about accidentally deleting your cherished photos, follow these simple tips to recover and restore them.
Alternate Methods to Recover Deleted Snapchat Photos
Unable to remember the email address password you used to create your Snapchat ID? Do not worry; here are a few alternative methods to try to restore your pictures.
1. Restore Snapchat photos via Cache files
When you are using an Android device, you can try this quick and straightforward method. Similar to Snapchat, your phone stores information from all your apps in the form of Cache files. It also allows you to recover lost data.
Step 1: Open the File Manager on your phone.
Step 2: In the File Manager, you will find a folder named Android. Open it.
Step 3: In the Android folder, click on another folder labeled Data. Choose the com.snapchat.android folder.
Step 4: Open the Snapchat Cache folder and check "received_image_snaps."
Step 5: You can easily retrieve your lost pictures now by selecting the deleted images you want by clicking on Restore!
2. Use Google Photos to recover deleted Snapchat photos
If you have enabled the "auto-sync" feature on your phone, it automatically backs up your photos in Google Photos. You can access and retrieve these pictures even after deleting them from your device.
Step 1: Sign in using your Google account details.
Step 2: In the "Recent Backup" folder, you can view recent photos.
Step 3: Select the pictures you want to recover from the Snapchat photos and restore them to your device.
3. Restore Snapchat photos via iCloud
Similar to Google Photos, iCloud is a feature available for iOS users. It backs up all the data of the phone's user, including photos. With a few quick steps, you can recover your photos.
Step 1: Open Settings. Click on General.
Step 2: Select "Erase All Content And Settings" in Reset.
Step 3: Restart your iOS device.
Step 4: Choose "Restore from iCloud backup."
All the files backed up on iCloud are restored, including your lost Snapchat photos!
Wrapping up
It is no surprise that Snapchat is most people's go-to app, given how easy it has made to connect and keep in touch with your friends, along with the several exciting features it offers. The personalized experience it provides to each user has helped it evolve into one of the best social media apps.
From excellent games to video calls, Snapchat has given users a one-stop platform to showcase their talents, stay in touch with family and friends worldwide, play games, and make memories that last forever!
You do not need to stress the next time you accidentally hit delete on one of your favorite Snapchat photos. Simply try out one of the many methods listed above and retrieve it!
We hope this article helped you to recover all the deleted Snapchat Photos. Let us know in the comments section about which method you are following!
Frequently Asked Questions
1. Can I use third-party apps to recover my lost photos?
Yes, you can. There are several innovative software and tools that allow you to recover your lost photos. However, it is not recommended since these apps can access your private information using the login details. The Snapchat Terms of Service also state that the use of any unauthorized third-party apps is prohibited since it can put your account at risk.
2. Can you retrieve extremely old deleted Snapchat photos from My Data?
No. Snapchat only retrieves and stores your data for a particular time. They delete information such as Chats and Snaps immediately after the receiver opens them. Your personal information and location are stored for a longer time.