Whatsapp is a free messenger and one of the most-used apps for sending texts, photos, and videos. During the COVID period, the demand for WhatsApp increased significantly. The app's user interface is smooth and can run on old to new devices. WhatsApp uses internet data to send messages, making the cost less than usual texting.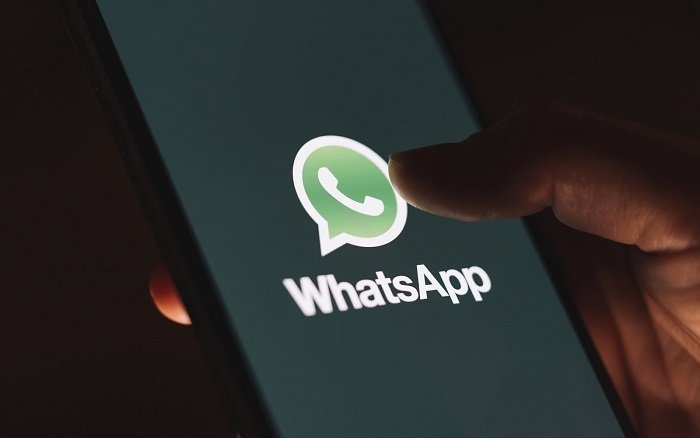 WhatsApp is now owned by Facebook, comprising of 1 Billion users worldwide. Yahoo first started the app in 2009 and soon reached much popularity in months. Some of the exclusive features include live location, editing, and payments.
You might come across someday when you accidentally deleted your essential chats related to work or school and thought of recovering them. For example, if you accidentally deleted a vital screenshot in a conversation and also got deleted from the phone's gallery by default. So, how can you download that important deleted stuff?
Recovering deleted photos from WhatsApp is a difficult task. If you are anxiously surfing the internet looking for ways to recover deleted photos, stay relaxed as you have landed in the right place! With simple hacks and tricks, you can safely get back any lost photos from WhatsApp.
Most people do not know how to recover deleted messages or photos. Until the deleted message is essential, no user cares about recovering it. Therefore, in this article, we will list all the methods that you can use to recover your essential deleted photos from WhatsApp.
So, make sure you stick until the end to get back your favorite photos without zero hassle.
Ways to Recover Deleted WhatsApp Photos
1. You can restore any deleted photos from the WhatsApp backup
If your phone regularly and automatically backup your chats in WhatsApp backup, you will surely get back any deleted photos. To restore such images, follow the mentioned steps.
Step 1: On WhatsApp, select the three-dots icon and open settings.
Step 2: Now click on the "chats" button and select "chat backup." It will take you to the backup process screen and show the last previous backup.
Step 3: Select the "backup now" option to proceed further.
Step 4: Uninstall the app from the device and reinstall from Playstore or Appstore after the backup process completes.
Step 5: Setup your WhatsApp by confirming your phone number and restoring chats from the backup file. Your chats and messages with be restored to your account.
It is one of the easiest and simple tricks to recover deleted photos from WhatsApp with the help of a backup option. However, a restriction is always present. If you perform a backup after the image gets deleted, you can not recover it anymore.
2. You can recover deleted photos from the gallery
If you have activated your auto-download feature, your phone will store your photos and videos in the phone gallery. You can search them in Google Photos or Gallery on the device, whereas you can access them in the Photos app available on iOS devices.
3. Recover photos from your phone's storage
This process of recovering photos is exclusively for Android users. You can directly access the local folder, which is limited to iOS devices. Yes, the images can get saved on your device by default in different folders. It does not matter if the images get erased from the chat; you can still get the photos by this method. The process can also be performed faster by connecting your phone to your PC. Here are the steps to recover photos from your phone gallery.
Step 1: Open the file manager app on your device and find the WhatsApp folder.
Step 2: When you open the WhatsApp folder, you can find separate folders for profile photos, documents, database, status, and others. Select the Media option in the Whatsapp Images file.
Step 3: After opening the file, you can see separate folders for sent and received images.
You cannot recover photos if you have deleted the picture with the "delete media from phone" option.
4. You can recover photos in iPhone using iCloud backup or iTunes
If you are thinking about whether you can recover missing WhatsApp photos from iCloud or iTunes backup, then the answer is yes. Here we will cover how to recover deleted media of WhatsApp in iPhone using Dr. Fone–data recovery for free.
Step 1: Download the Dr. Fone–Data recovery (IOS) application from Appstore and click on the "Recover from iCloud backup files" option.
Step 2: Sign in to your iCloud account using your Apple ID and password.
Step 3: Download the iCloud backup and recover Whatsapp deleted media.
Step 4: The app will scan for a few moments, and once it gets completed, you can view the WhatsApp images sent or received. To recover them, select the desired media, preview them and click on the "recover" option.
Wrapping up
WhatsApp is one of the most popular social media platforms that is constantly winning hearts due to its exceptional features and user interface. From Gen Z to older adults, the app has made staying in touch with your loved ones worldwide convinient.
Loss of media in WhatsApp can occur anytime. You may be simply going through the media and accidentally delete them. Often you will be scared that you lost your favorite memory that you preserved with your close friends and family.
Nevertheless, you do not need to worry! The methods mentioned above will help you recover any data from WhatsApp. However, it is advised to turn on your chat backup so that WhatsApp can backup your media automatically and you never have to fear losing your data! If you are thinking of resetting your phone, perform a backup before so you do not lose important data.
Over to you, which method are you following? Let us know in the comments section below.
Frequently Asked Questions
1. How to recover Whatsapp photos if you do not have a backup?
If you did not back up your media, you could recover them by accessing your phone's gallery or using Android Data Recovery.
2. Does WhatsApp backup photos automatically?
WhatsApp performs photos back up photos automatically. But you can set the backup frequency like every day, every week, or every month. You can backup any chat immediately by opening chat backup and selecting the "Backup now" option.
Also Read: How to See Someone's Whatsapp Call History