Have you ever wondered how can you check your WhatsApp web login history? If yes, you have come to the right place!
WhatsApp has become a one-stop solution for billions around the world. WhatsApp has made everything convenient, from allowing us to easily communicate with our friends and family to running a business.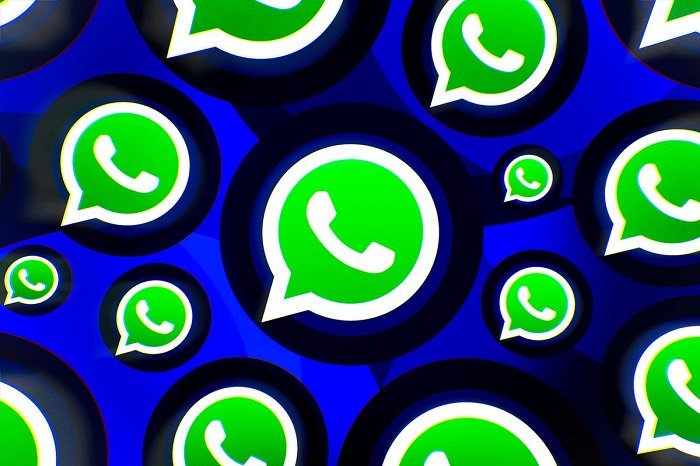 Additionally, WhatsApp is updated frequently with new features to keep its users engaged. One of the primary reasons WhatsApp has gained significant popularity is its beginner-friendly interface. You do not need to be an expert or experienced person to use WhatsApp. Anyone can access WhatsApp and its excellent functionalities.
Earlier, WhatsApp supported only mobile devices. Soon after, WhatsApp allowed people to use it on their PC/laptop as a desktop version. You can download the app on your computer directly or use it through the browser, generally known as 'WhatsApp Web.'
It is essential to understand that someone cannot get access to your WhatsApp account through WhatsApp web without your primary device. This means you will have to scan the presented QR code from your primary device (mobile) to connect to WhatsApp web. Additionally, WhatsApp web only works when your primary device is connected to the internet. It may not work if your mobile is not connected to the internet in some cases.
If you are using WhatsApp web, you may have wondered how to see your login history. Maybe you want to see if someone else had access to your WhatsApp, or whatever your reason is, we have got you covered!
In this article, we have mentioned step-by-step guides to how you can easily check your login history on WhatsApp web. Don't worry. All the methods mentioned below work 100%!
With that, let us get into the details!
Method to Check Your Login History of WhatsApp Web
You are able to link as many as four devices with your WhatsApp web, but in the end, your smartphone will be the primary device from which you can control everything. With the help of your phone, you can check your WhatsApp web and its login history.
Below mentioned are the steps by which you can check your login history on WhatsApp web.
Step 1: Open your WhatsApp application on your smartphone
Step 2: You will see a three-dot icon present on the top right corner of the WhatsApp interface. Click on it. If you are using an iOS device, go to Settings > Linked devices.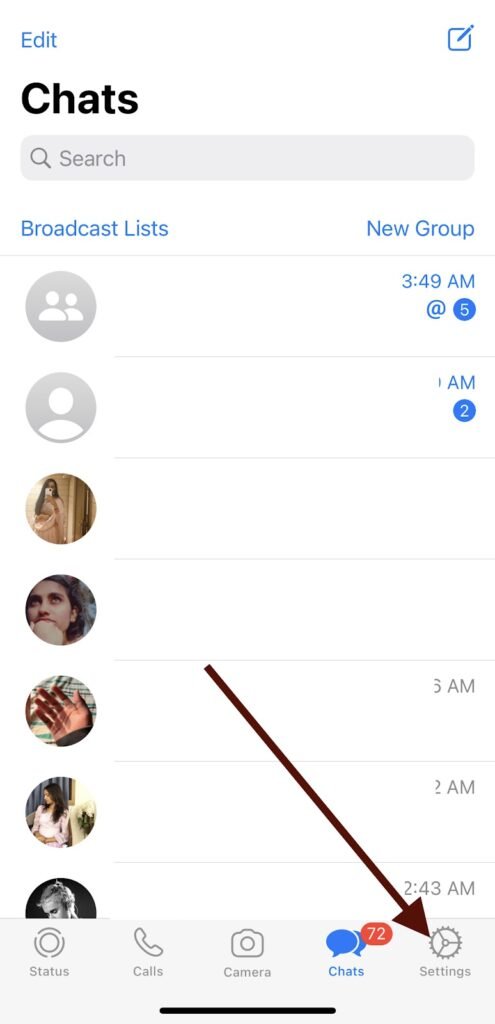 Step 3: A pop-up menu will open, then select the Linked devices option. (for Android)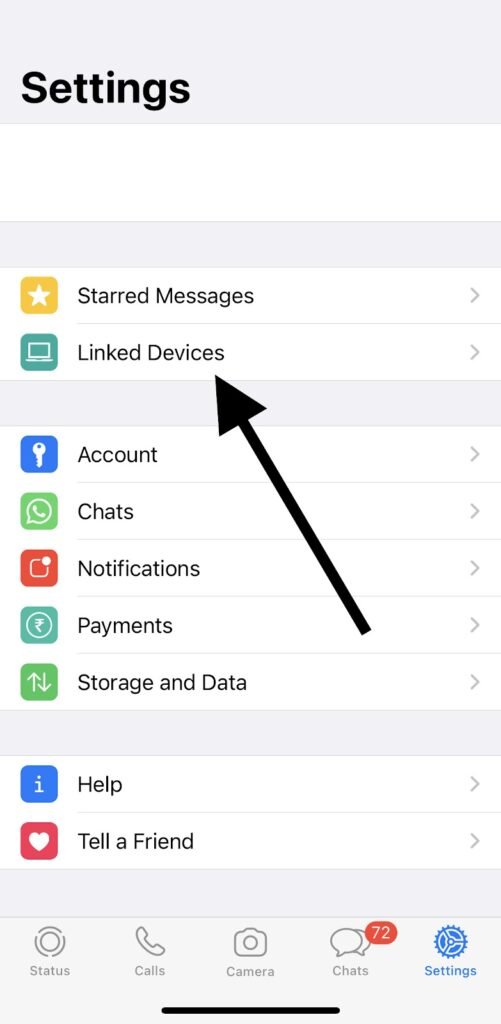 Step 4: You will then be taken to the Linked devices tab, where you can find the activity status and history of all the devices to which your WhatsApp web is connected.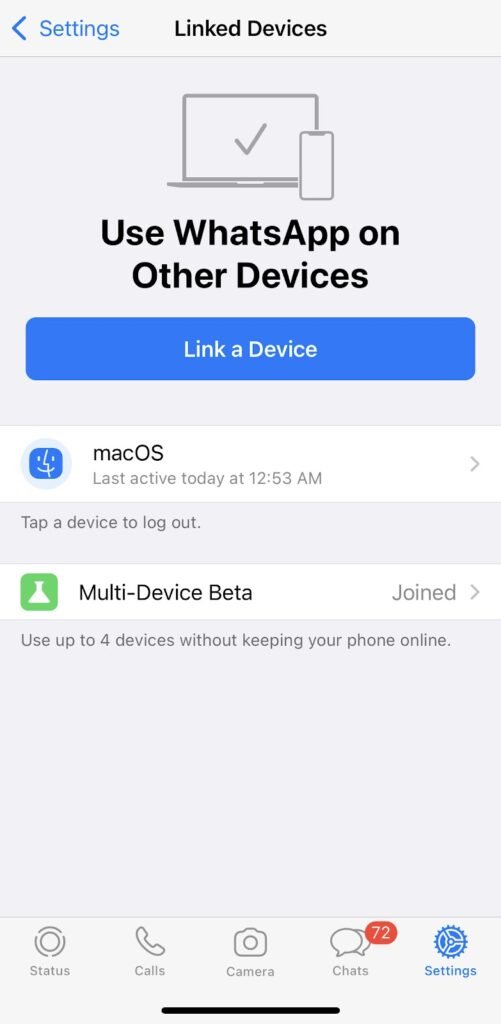 You will be able to see the device name and the last time they opened WhatsApp web.
What Happens if Someone Uses Your Account Through WhatsApp Web?
Users who use WhatsApp on a laptop or PC prefer not to log out every time they shut the device down. This way, when they get habituated to not logging off their PC or Laptop, you can also be the one doing the same thing when using someone's else computer.
So, if you ever forget to log out of your WhatsApp account on someone else's computer and you suspect that someone is using it, you can find it out.
You might have ever received a notification on your smartphone saying: WhatsApp Web is currently active? Well, this is the notification of your WhatsApp account, which notifies that your account is now active on a computer.
However, if you do not receive notifications, you can still check if your WhatsApp account is being used on someone else's device. Do not panic because there are solutions to this problem. All you need to do is log out of your WhatsApp account from the computer.
How to Log Out of Your Account From WhatsApp Web?
As mentioned above, if you suspect your WhatsApp is being used on another device through WhatsApp login, do not worry! Here's a step-by-step guide to logging out from your account to protect your privacy.
When you log in to your WhatsApp account on someone else's laptop or PC, make sure you log out.
Step 1: Open the WhatsApp web on the Laptop or PC. In the WhatsApp web interface, the right side contains the chat, and the left side has the list of your conversations in an order from most recent to oldest. On the top, you will see your profile picture on the left and three icons on the right. The circular icon first opens up your contact's statuses. The second one is used to chat with your contacts, while the third one has lots of options. Click on the three-dot option located in the top right corner of the screen.
Step 2: You will see four options in the popup window when clicking on the three-dot option. The last option on the menu is: Log out. Click on it, and you will be logged out of your account.
Log Out From Your WhatsApp Web From Your Smartphone
Step 1: Open your WhatsApp application on your smartphone. Click on the three-dot option located in the top right corner of your screen. If you are using an iOS device, go to Settings > Linked devices.
Step 2: You will see a popup menu containing six options when you tap on it. The third one is the Linked device; click on it.
Step 3: You will be redirected to the linked devices tab and see a "LINK A DEVICE" button. Below the button, you will see the "DEVICE STATUS" section. Here you will get the list of devices connected to your account. If you are logged in to several devices, look out for the device you want to log out from and click on "LOG OUT."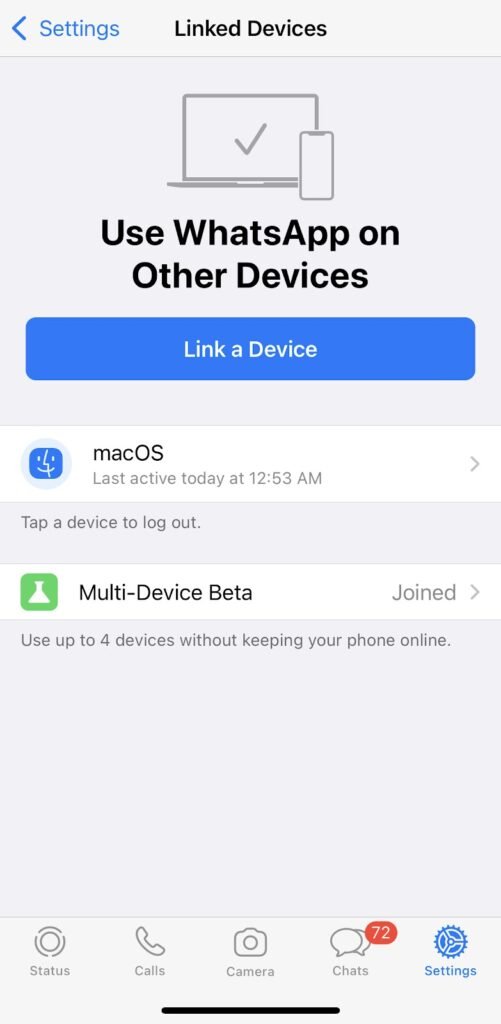 That's all! The WhatsApp web logged in the other device will automatically be logged out.
Wrapping up
WhatsApp has become an incredibly convenient communication channel. No matter how you use it, WhatsApp has taken accessible communication to a whole new level with its highly easy-to-use interface.
WhatsApp web is another creative invention that allows users to use one WhatsApp account on multiple devices. Usually, it comes in handy for people who use WhatsApp for their business. You can easily use the same account on your PC/laptop to communicate with your team or run your business with ease.
However, sometimes you have to make sure your account is protected, and others do not get access to your WhatsApp account. If you suspect someone is using your WhatsApp web, you can check it by seeing your WhatsApp web login history. After reading the article, we are sure you are not ready to protect your privacy by keeping an eye on your login history!
We hope our article helped you find the answer you were looking for. Did the method mentioned above work for you? Let us know in the comments section below!
Frequently Asked Questions
1. Does WhatsApp web keep a backup of the chat history?
Yes, your chats are automatically backed up and saved to your phone's memory daily. You can also back up the chats periodically by changing the settings.
2. How do I know if someone is logging into my WhatsApp Web?
Well, nobody can log into your account because they need to scan the QR code, which is only possible through your phone. In another way, if you accidentally left your WhatsApp account logged on to someone's PC or laptop, you can easily log out. Click on the three-dotted option on the top and select WhatsApp Web. A list of sessions will be open, and you can log out from the device.
Also Read: How to See Someone's Whatsapp Call History