Meta-owned Whatsapp is one of the most popular instant messaging applications used by millions worldwide. With tons of unique features, it enables conversations within a click of a button. Furthermore, Whatsapp stole the hearts of millions of users due to its audio and video calling features with just quick internet access.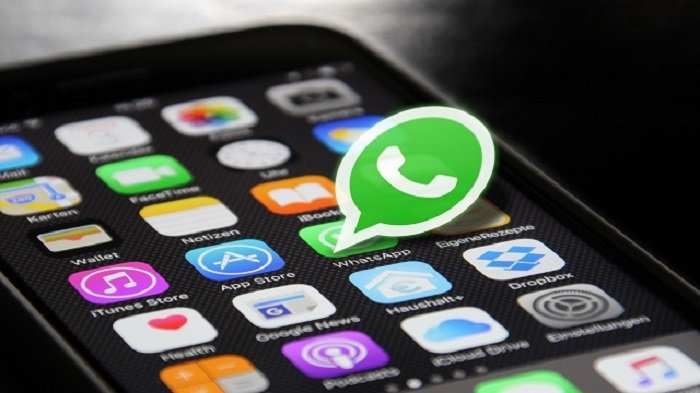 You can also put 'status,' which disappears in 24 hours. In addition, Whatsapp's focus remains highly on user privacy and security for its users. For sending a message or staying connected on Whatsapp, all you need to do is save their contact number.
We have hundreds of contacts on our phones, from your everyday milkman to your friends. However, sometimes we don't have enough energy and time to continue the conversation. Sometimes you want your Whatsapp list to be filled with genuine people whom you speak to on a daily basis, but blocking them may seem rude.
Additionally, the number may be crucial for you as you may need their assistance for work, let's say your delivery boy. But you don't want to keep them in your contacts. So, what do you do? Instantly blocking them may appear the only option, but do you know there are other ways to remove someone from your contact list without appearing anti-social or arrogant?
Once you delete the contact of someone, they will no longer be able to see your profile or view your status. However, they can send you a message. On the other hand, if you block them, the person will figure out when they send you a message, as the message will never get delivered.
In this article, we will walk through a step-by-step guide on how to delete a contact from your Whatsapp without them noticing! So, let's get into the details.
A Step-By-Step Guide to Delete Contact From Whatsapp
If you want to delete someone's contact from your Whatsapp, you can delete the contact directly from your phone. If you are doing this to protect your privacy, you can change the settings of your name, profile picture, and about section to 'my contacts only.' Doing so will restrict everyone from seeing your personal information, even with your contact number.
For Android:
Step 1: Go to contacts on your phone.
Step 2: Search for the name of the person whose contact you wish to delete.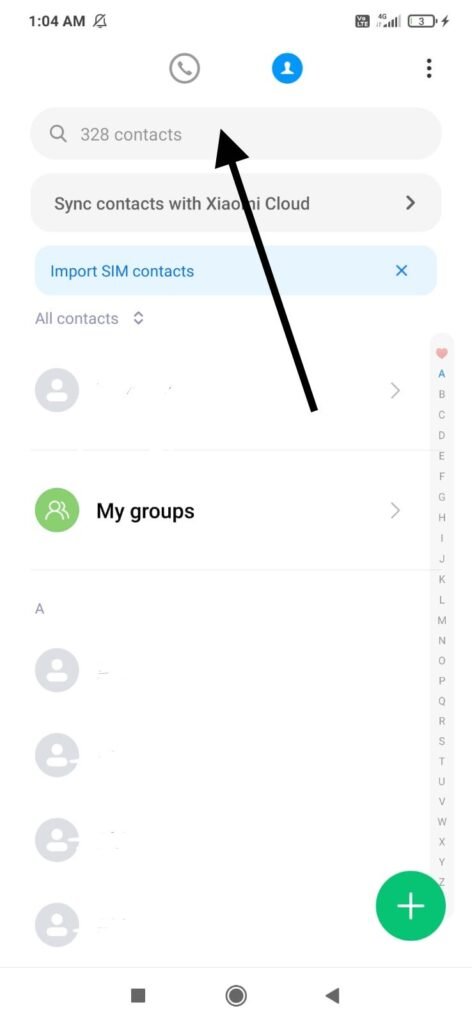 Step 3: Now, click on the three dots at the top-right.
Step 4: Next, select the Delete Contact from the list.
Step 5: Confirm the Delete contact from the pop-up window.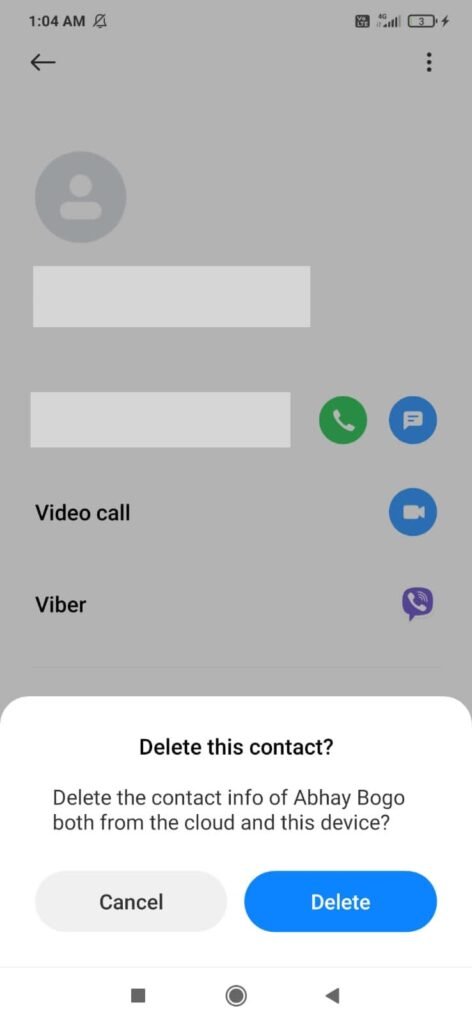 That's all! The contact will be deleted from your phone.
If you are an iOS user, follow the steps below to delete the contact.
For iOS:
Step 1: Go to the contacts option on your iPhone.
Step 2: On the search bar, type the contact name you want to delete.
Step 3: Now, click on the 'Edit' option at the top-right corner.
Step 4: Scroll down and tap on the 'Delete Contact' option.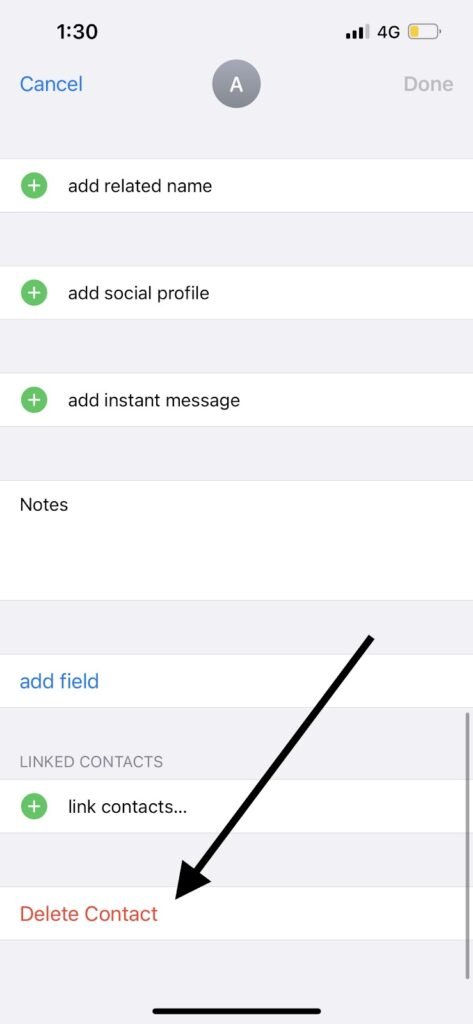 Step 5: Confirm by clicking on Delete Contact.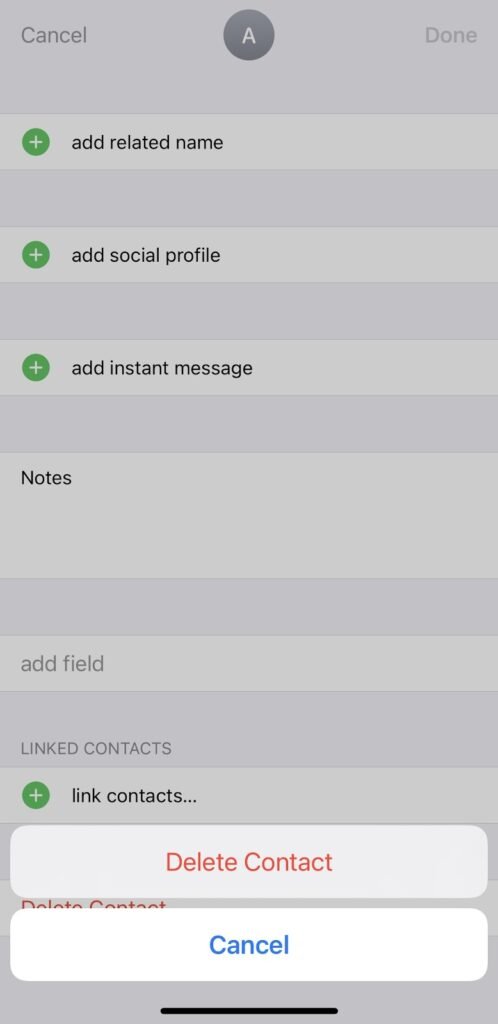 That's all! Your contact will no longer be saved on your phone.
You can go to Whatsapp and search for the contact name. You will no longer see them! However, there are chances that you may still be able to see their name. This may happen when you have not closed Whatsapp before deleting them from your phone. You can close the app and reload it again.
How to Delete a Contact From Your Whatsapp
There is another method to delete a contact from your Whatsapp. Below are a few quick steps to delete them!
Note: The steps work for both Android and iOS.
Step 1: Open Whatsapp on your phone.
Step 2: Go to the chats option at the top-right corner.
Step 3: Next, search for the person's name.
Step 4: Click on the 'edit' option at the top.
Step 5: Tap on Delete Contact at the bottom.
Step 6: Now, confirm Delete Contact from your phone in the pop-up window.
You can also delete the chats permanently so that the contact does not appear on your phone.
Is Blocking a Good Alternative?
Suppose you saved your pizza delivery's guys name on your contact list. Now, they are constantly texting you even when you are not replying to them. You desperately want to delete their contact number, but since you have worked with them, you cannot delete it. So, in such cases, blocking them would be the ideal situation.
If someone poses a threat to your privacy or you do not want to interact with them, you can block them without deleting their number.
Now, one of the common questions that people wonder is, will users get to know that you have deleted their contact numbers or blocked them?
Well, if you have set your privacy settings to 'my contacts' only, the person will not be able to see your name, about, and profile picture. However, they do not get a notification that you have deleted their number. If you were speaking to them or have spoken to them even once, the person may be suspicious when your information disappears suddenly.
Remember, they can still send you messages, and you can receive or send texts and calls from them. The person will not get a confirmation that you have deleted the number unless they ask you directly. Until then, the person can assume if your information disappears suddenly.
Second, the same thing applies when you block someone. After blocking someone, the person won't be able to see your information. The person can send you a message, but they will never reach you. Although the person does not get notified that you have blocked them, they will get suspicious when the message is not delivered for days. So eventually, in the end, they will figure out that you have blocked them.
Wondering How to Block Someone on WhatsApp? Here's a Quick Guide!
To block a contact on WhatsApp, follow these simple steps!
Step 1: Open WhatsApp on your phone.
Step 2: Select the contact you want to block.
Step 3: Scroll down and select the 'block contact' option.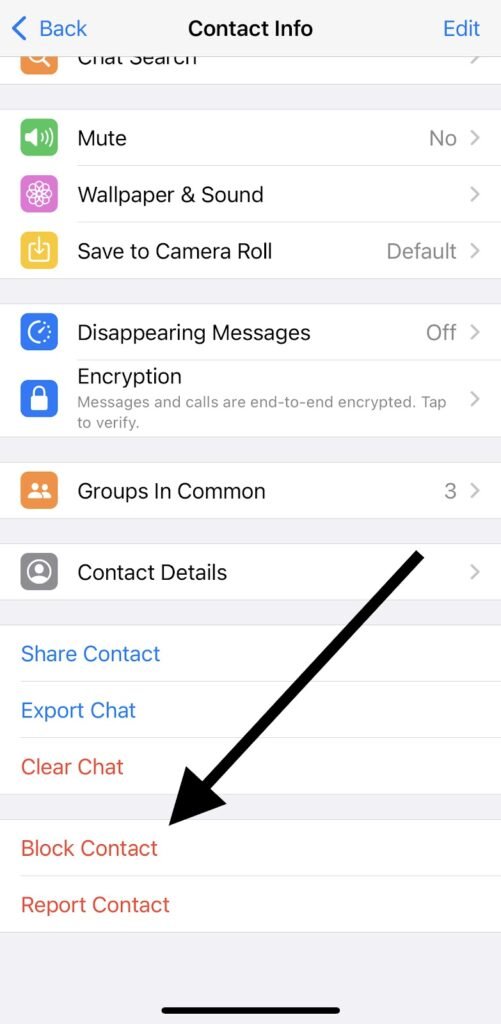 That's all! The contact is blocked. You can unblock them from the settings inside your phone whenever you want.
Wrapping up
WhatsApp is undeniably the most popular and loved application. Unlike Instagram and Snapchat, which are used mainly by millennials and Gen Z, WhatsApp provides a user-friendly interface, making it suitable for every age group.
From making calls to anywhere in the world to receiving messages, videos, and photos from your loved ones, everything is just a few clicks away. Now, if you are tired of tolerating someone who is constantly buzzing you with messages, go ahead and delete the contact with our step-by-step guide above!
Also Read: How to Recover Deleted Whatsapp Photos