Whatsapp has become a popular application for texting and sharing media with friends and family. The application allows you to operate it free of cost and supports many features that users enjoy. While we enjoy convenience, the Internet is not a safe place, and it may be a cause of worry and suspicion.
Parents may wish to know who their child is talking to, or employers may want to know whether their employees are leaking their company information to their rivals. There are many reasons why a person may want to check another person's Whatsapp call history. If you are looking for tricks to make that happen, you have landed on the right page.
How to view someone's Whatsapp call history
The easiest way to check someone else's call history is by directly opening their Whatsapp account. However, you can only do this if you have that individual's phone and access to their Whatsapp.
To check the call history, all you have to do is click on the Whatsapp application on their phone, which opens up their Whatsapp account. Inside the application, you should find a tab labeled as "Calls." All you need to do is click on it, and your work is done.
Here, you will get the list of who had called whom, on which date and time, and how long the length of the call was. This method works for all smartphones, be it Android, Windows Phone OS, or iOS.
While this method may be the easiest, it may not be accurate because if the individual knows you will check their phone, they can easily delete the logs. This makes it difficult to tell whether they made any calls or not.
How to view someone's Whatsapp call history without them knowing?
While it is advised to inform a person before going through their private call logs, it may give the person a chance to delete the calls they do not wish to show you. Fortunately, there are ways you can spy on your kid, your employee, or anybody you want with the assistance of third-party apps, without leaving any traces.
There is not one but several third-party applications that allow you to check someone else's Whatsapp call history directly from your phone. However, before you can use these apps, you will need to root and jailbreak the target phone.
Rooting and jailbreaking phones allow you to remove the restrictions that manufacturers impose on their software systems. It then allows you to enjoy unrestricted access to its entire file system. Therefore, applying these two processes is crucial before you can effectively use the third-party spying software.
Coming to the apps, many of them are easily available on the Play Store and App Store. Along with checking call logs, some of these apps also allow you to track text messages, video call records, files exchanged, etc.
If you are looking for suggestions, KidsGuard is one of the best ones in the market. Using it is easy and offers a variety of features. Here are the steps on how to use KidsGuard.
Step 1: Click here to create your KidsGuard account with your valid email account.
Step 2: Purchase a Whatsapp Monitoring plan.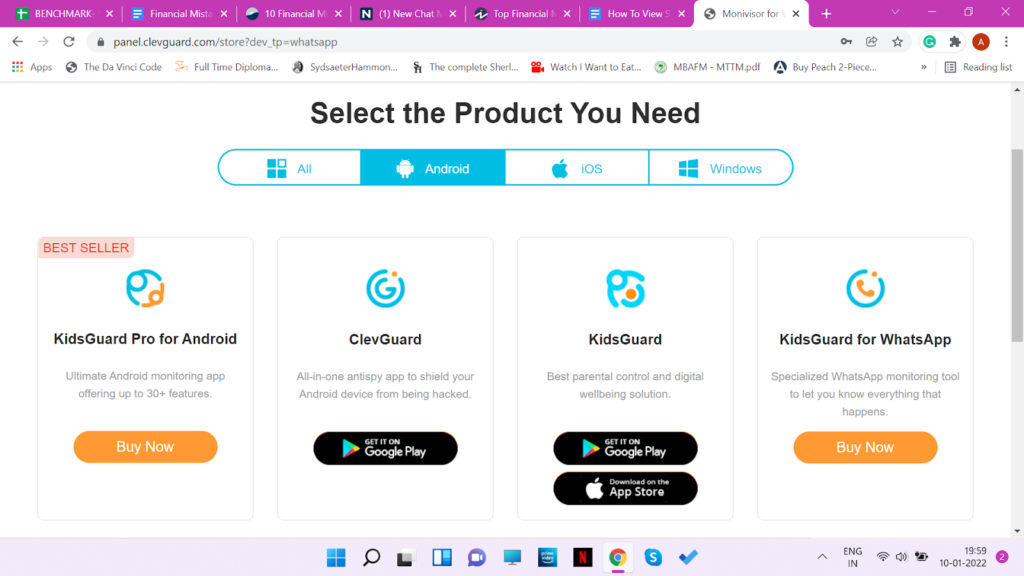 Step 3: After purchasing, you will be redirected to the "My Products" page, where you will get access to the full setup guide.
Step 4: Go to the website www.installapk.net on the target phone to download the KidsGuard app for Whatsapp tracking. Follow the configuration instructions to finish the process.
Step 5: After the installation, the app will disappear from the target phone and will not be visible to the respective individual.
Step 6: Go back to your web dashboard to view all the information you need. It may take some time for the initial synchronization to get completed.
You have successfully gained access to the person's Whatsapp. However, this app is only available for Android. iOS smartphone users may use the other version of the app known as KidsGuard Pro. The process for installing the software is similar to that of Android. Here are the steps:
Step 1: By going on the same link, create an account on KidsGuard with your email and a strong password.
Step 2: Buy a Whatsapp Monitoring plan or any other one you prefer.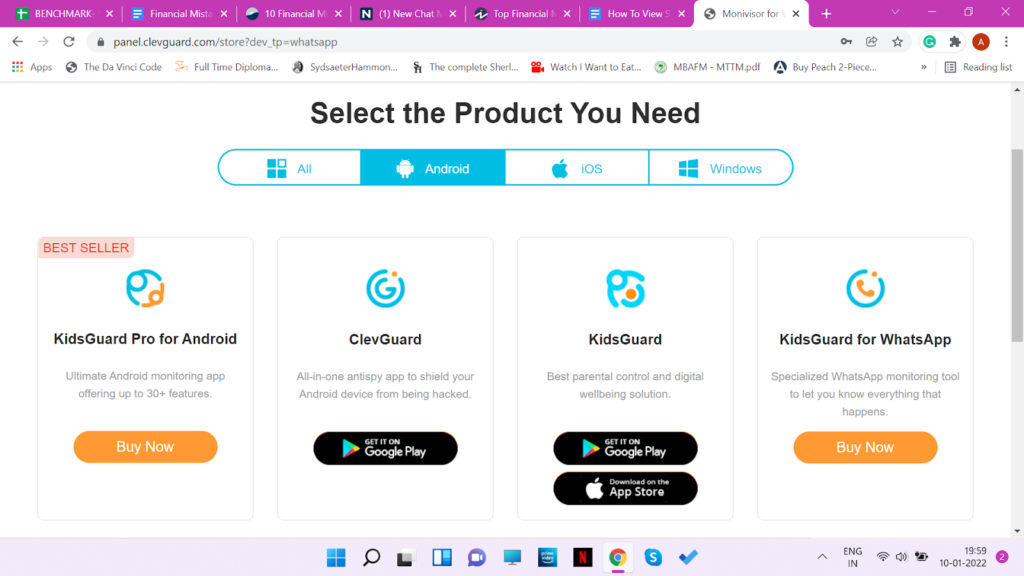 Step 3: Get your hands on the target phone to install the software on it. Follow the instructions to complete the setup process.
Step 4: Go back to your computer from where you created the account and log in with your credentials. Once you log in, you can successfully monitor all of their Whatsapp activities directly from your device.
Wrapping up
While it is not exactly ethical to spy on your kids or someone you know, life sometimes puts us in situations when it becomes necessary. Given how dangerous the world of the Internet has become, it can be helpful to have a few spying tips and tricks up your sleeve. However, remember that a grown adult would not like you lurking in their private life, and if you are still doing it anyway, you must be aware of the legal consequences.
Frequently Asked Questions
1. Can I check deleted call log history?
Unfortunately, no. You cannot check the Whatsapp call log history that the user has deleted, but some third-party apps can help you do that.
2. Does Whatsapp call history appear on your phone bills?
No. Your home's phone bill does not include Whatsapp calls, and they can only be seen by opening Whatsapp's call section or through third-party apps.
3. How long does Whatsapp store call logs?
Whatsapp stores about 200 call logs, which means that once the limit is reached, it automatically starts deleting the old calls.