WhatsApp has become one of the go-to solutions to communicate with people. The application serves millions of users globally for a quick and hassle-free communicating experience. With a click of a button, you can send and receive messages with your loved ones.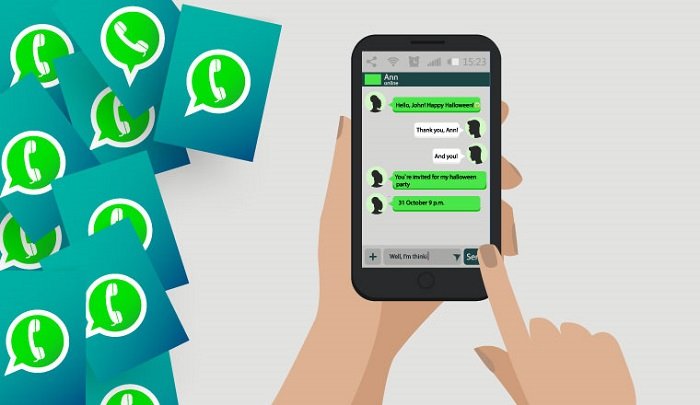 One of the primary reasons people are switching to WhatsApp, including for business communication, is its extremely easy-to-use interface. Many business organizations have also switched to WhatsApp for team communication because it is easier and maintains privacy.
WhatsApp is one of those applications that respect user privacy and ensure you get a safe environment to talk to people. With the increase in using WhatsApp, miscommunication is also at pace. Often you may get inappropriate messages from an unknown number. In such a case, you can report someone. Additionally, if someone is harassing you online on WhatsApp, you can report the message/status to someone.
In other situations, it is possible that you do not want to entertain someone, and despite telling them not to text you, they repeatedly buzz your phone with messages on WhatsApp. In such a situation, blocking them would be the best solution.
The third situation may be that you accidentally deleted your WhatsApp or a certain important chat, and you need to recover messages. You don't need to panic! We have got you covered with our easiest methods to recover messages on WhatsApp.
If you are wondering how you could get your deleted messages back, how you can report a specific text, or how you can simply block someone on WhatsApp, we have got your back! In this article, we have piled up all the ways to recover, report, and block messages with the advice of our experts.
So, without further discussion, let us get into the details!
Steps to Recover Messages on WhatsApp
You should take specific steps to recover and report messages from other users on Whatsapp or to block someone. Whatsapp has become our daily driver, and being familiar with its functionalities would be in your best interest.
Let us get started with the steps to use Whatsapp for a specific purpose without further ado.
Below is a step-by-step guide to recovering deleted messages on WhatsApp.
Step 1: Uninstall WhatsApp from your primary device, such as your smartphone.
Step 2: Once uninstalled, download WhatsApp again from Google Play Store Or App Store
Step 3: Now, Install WhatsApp and enter your details like your Mobile Number and your Name to get started
Step 4: After entering the necessary details, you will be prompted with a page that will ask if you would like to "Restore" your chats from Google Drive. You should click on "Restore" and initiate the recovery process of messages.
Step 5: You just need to follow WhatsApp's instructions once the messages are securely restored from the Google drive. Your WhatsApp would generally resume after the messages get restored, and you will be able to see the deleted messages.
The above-listed steps are typical for an Android or an iPhone. You can use the steps on any smartphone and expect to recover your messages that were deleted accidentally.
Steps to Report Messages on WhatsApp
WhatsApp recently launched a feature to send disappearing photos and videos set for viewing once. These photos and videos will disappear once you view them. Similarly, you can report these messages if you think they violate your boundaries. No matter what your reason is, reporting a message, photo, or video is just a few steps away!
Follow the steps below to report any sensitive or harmful message to you.
Step 1: Launch WhatsApp and open a conversation window.
Step 2: Once opened, long press on a view-once message. Click on the three-dot icon on the upper right side of your screen after pressing on a message. The long-press would show you an option to "Report" the message.
Step 3: Select the Report option. It would share the content of the message with WhatsApp for analytics. You will be asked again if you want to report the message. You should click on "Report" once again to successfully report the message.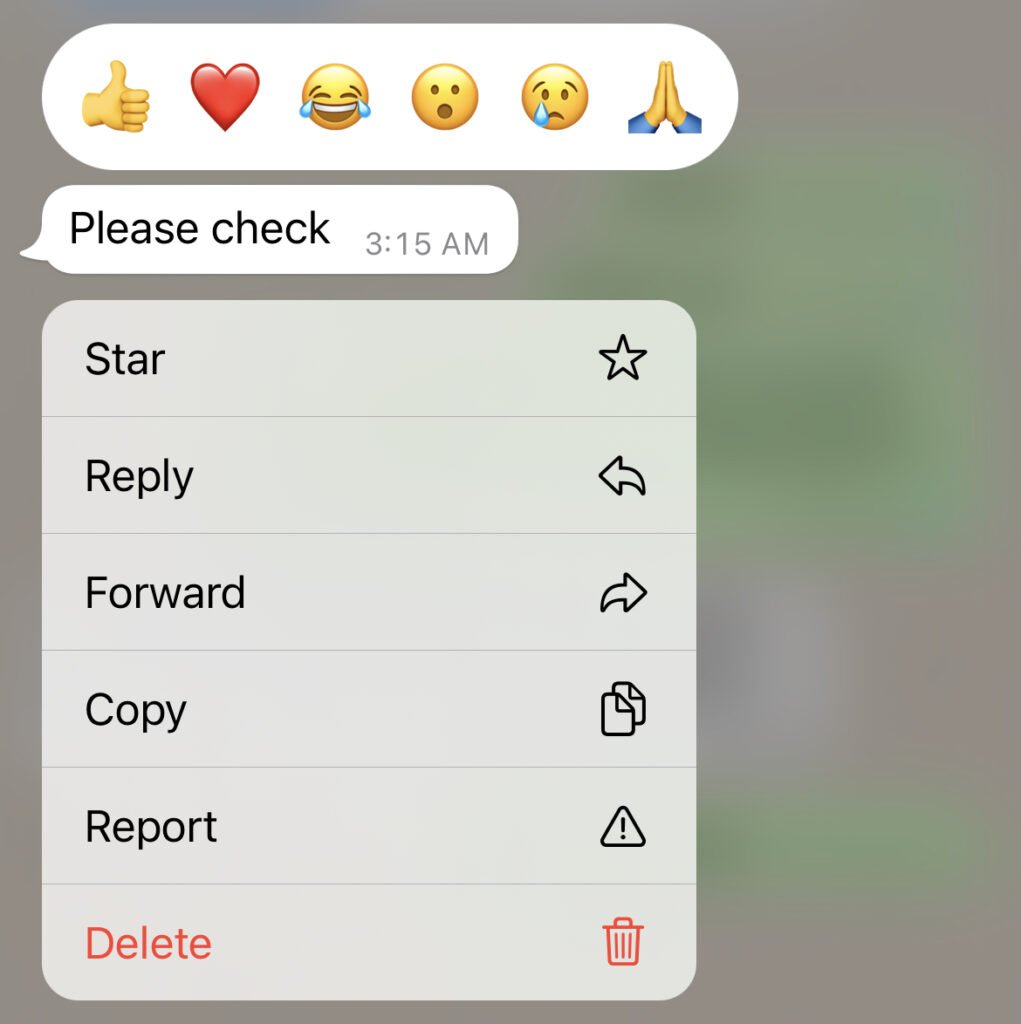 Steps to Block Someone on WhatsApp
If reporting a message does not get the job done for you, you might be interested in blocking the contact sending you such messages. Note that you cannot block a certain message. However, you can block the contact to stop receiving messages from them in the future.
Here are the steps to block someone on Whatsapp:
Step 1: Launch WhatsApp and open a conversation window with the person you want to block
Step 2: Once you have opened the conversation window with the person you want to block, you should click on their name saved in the contact book. You can also click on their display picture from the home screen of WhatsApp.
Step 3: After landing on their profile on WhatsApp, you must scroll down a bit to see the option to block. You will be able to see the option to "Block" that person on your WhatsApp.
Step 4: Click on the option to block the user. Once clicked, you will be prompted to ask if you want to block a user again. Simply click on the block to complete the procedure.
That's all! The contact will be blocked. However, note that you can unblock the contact anytime you want.
Millions of people use WhatsApp to stay in touch with their close ones or communicate with their teammates for official work. With its excellent features, you can send and receive files, send and receive pictures, and videos, make audio and video calls, and more within a click of a button.
Wrapping up
It is not surprising that many people misuse WhatsApp. For instance, you may encounter someone sending you inappropriate messages. You can report the message and block the person right away in such a situation. If you are figuring out how to recover messages, report, or block messages on WhatsApp, you can follow the aforementioned methods.
In a nutshell, it is easier to maintain your privacy and ensure safety within just a few clicks of a button!
We hope our article helped you with the right solutions. Did we miss anything? Let us know in the comments section below!
Frequently Asked Questions
1. If I block someone, will they be able to see my status or display a picture?
No. Once you block someone, you eliminate them from your contacts list, which does not allow them to view your timeline or activity. After blocking someone, you should be assured that the user will not be able to see your status or profile picture.
2. Should I use third-party applications to block someone on WhatsApp?
Using a third-party application like your Contacts would be fine. However, using applications other than your WhatsApp and Contacts to block someone would risk your data.
3. Can I recover messages on my iPhone?
Yes, you can! You can recover messages on WhatsApp on your iOS device with the help of your iCloud account. If you have turned on your backup option, you can recover the data within the settings from iCloud.
Also Read: How to Recover Deleted WhatsApp Videos