Facebook has become the default social media application for billions of users. There are many use cases for the platform. For instance, one can use the platform for texting and posting an advertisement. The ease of access has to be one of its most convenient features.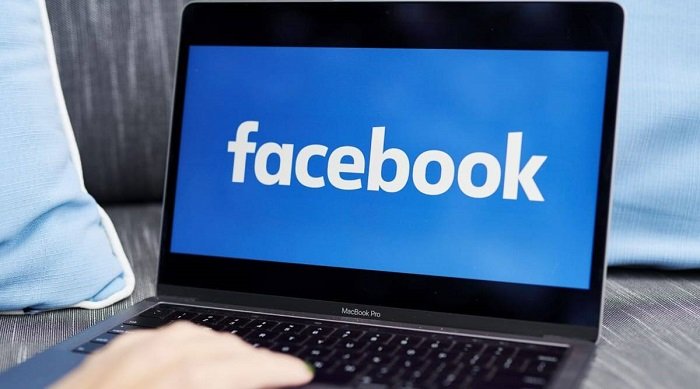 One significant benefit that Facebook provides is facilitating accessible business on the platform. It has multiple tools embedded to help you reach your targeted audience, sell products, advertise, and more. Especially after the merging of Instagram and Facebook, running your business has become easier.
Additionally, Facebook has one of the most straightforward user interfaces, which is why it is preferred by people belonging to all age groups. With all the features and functionalities available clearly, you do not have to spend time figuring out how to use Facebook.
However, despite its beginner-friendly interface, some users face difficulties in finding email addresses on Facebook. Facebook has been focusing more on protecting users' privacy and their data. This is why it allows people to lock their profile and keep it private, so no one other than their friends can view it.
There could be multiple reasons why someone would want to collect a user's email address. For example, a business page will collect email addresses to sell or advertise their products, or you might need the address to start a formal conversation related to a job. Irrespective of the reason, finding email addresses from Facebook can get tricky.
In this article, we have listed all the working methods to find email addresses from Facebook without any complex procedures. So, let's get into the details below!
Methods to Find Email Address From Facebook
Whether you are trying to find their email address for work or personal reasons, all the reliable methods to make your work easier are below. However, we do not encourage our readers to use someone's email address to violate their privacy or for any negative reasons.
Check The User Profile
An easy way to get the email address is by checking the user's profile whose email ID you want. Facebook allows a user to add their email address to their profile. If a user has added their email address in their profile and set the visibility to everyone, you can quickly extract the email address. You will only need to access their profile. Follow the steps mentioned below to do so.
Step 1: Launch the Facebook application on your Android or iPhone.
Step 2: Log into your account and search for the profile with the email address you want to be associated with.
Step 3: Open the profile. Look at the profile's About section to extract the email address.
Step 4: You can also find the email address alternatively by finding the Email button and clicking on it.
Step 5: If you cannot find the Email button or an email address in the About section, it is likely, that the email address is not set to be visible to everyone or not shared with everyone. As a last resort, you can check the Address or Contact option to find an email address.
The user must have a public account for the above method to work. If their account is private, you will not be able to extract their email address.
Check Through Email button
Another simple way to find an email address is by looking for the email button on Facebook. Facebook introduced a new feature for business profiles that displays a "Send Email," "Shop Now," and "Promote" buttons that allow direct actions.
To do so, locate the profile whose email address you want and look for the email button. You should know that this method will only work for business profiles as the feature is not available for non-business accounts. Lastly, you should click on the "Send Email" button to get the email address.
Facebook Email Finder
There are many tools that you can use to find an email address. Apart from tools, a few Google Chrome extensions will allow you to search for a user's email address rapidly. You can search for Facebook Email Finder on any browser and select any one of the tools from the result that suits you best.
You should copy the user's Facebook profile URL as the first step. Once copied, you should paste the email address in the given box of the tool and click on the find email address button. After clicking, you will be shown the email address of the user.
Alternatively, you can also use a Facebook ID to email converter tool. Such tools are used by many businesses and brands to extract customers' or audiences' email addresses. It will be your best option if you have a business and need to promote your product.
Wrapping up
Now known as Meta, it has significantly impacted everyone's life for the last two decades. One of the fascinating things about Facebook is that it came into existence two decades back and stands still compared to other social media platforms globally.
With plenty of features, it has become a primary source of communication, especially for older adults. Since many people are used the interface of Facebook for years now, they find it convenient to stay connected with their friends and families on Facebook compared to other platforms.
Nevertheless, finding someone's email address on Facebook is not rocket science. With the methods we have mentioned above, you can easily check someone's email.
We hope our article helped you find someone's email address on Facebook. Which method are you trying? Let us know in the comment section below.
Frequently Asked Questions
1. Should I directly ask a user their email address?
It ultimately depends on you and which kind of relationship you have with the user. You could ask if you think asking directly will not cause problems. Otherwise, try the methods mentioned above to find the email address.
2. What should be done if the email address is not displayed on the profile?
You can click on the "Ask for Email" option on the Facebook profile of a user if their email address is not visible to you. Once done, the user will receive your request. They might send their email address in the chatbox if they want to share.
3. Does Facebook allow you to search for someone's email?
Facebook does not directly allow you to see someone's email. However, you can go to their profile and see their email, or maybe, all you can do is ask them right away to send their email address by stating your reason.
Also Read:
How to Recover Report and Block Messages in Whatsapp
Creative Instagram Story Ideas to Engage and Wow Your Audience
How to Remove Email Address from Facebook
Facebook IP Address Finder – Find IP Address from Facebook
Twitter Email Finder – Find Someone's Email Address from Twitter