Social media engagement is now more than just using numbers and the urgency trick. With over 4.74 billion social media users, about 50 million people create content on social media.
With so much content available, engaging the people is becoming difficult, and the audience has become choosy.
Hence, completing homework before posting on social media is the only way to get ahead of your competitors.
After researching the various social media platforms and content creators, we have developed a guide on how to write on social media to get results in the article below.
Based on real-life examples and content creators globally, we have come up with the best practices for writing engaging social media content that will help you give 10x better results.
So let's engage people with your content!
How to Write an Engaging Content: In a Nutshell
If you are in a hurry and want to learn how to write engaging content on social media, here is your checklist.
Use Storytelling

Use More Visuals

Provide Solutions by Understanding Their Pain Points

Repurpose Content

Give Real-Life Examples

Create user-generated content

Mention other creators in your post

Follow the social media algorithm while writing your content.
How To Write On Social Media To Get Results And Engage The Audience?
Writing engaging content requires more than just "good writing" skills. Follow these below techniques to get results and engagement on social media.
Use Storytelling
While most people use facts and figures to make content more engaging. Storytelling has more power over facts & figures. Telling your brand's story to the audience helps you develop a personal relationship and build the trust of your audience.
People who engage with your story will find you more appropriate to invest their time and money. Out of these people, 55% will buy your brand's product in the future, while 15% will make a purchase immediately.
When you are using storytelling, make sure you give the end solution too. Simply sharing a story with no lessons is like giving your audience ingredients to the recipe without telling them how to use it to create the best food.
Use More Visuals
Instead of posting written content, start posting pictures, videos, and templates on your social media. Pictures help your audience know more about you and feel connected.
A study found that social media posts without pictures or videos have a 10% retention rate, whereas posts with pictures and videos have a 65% retention rate.
To make visual content on social media, follow these steps
Take help from a photographer to click your pictures.
Use software like Canva to build informative templates with attractive graphics.
Use the reels feature of Instagram, Facebook, TikTok, etc., to make digestible and crisp video content.
Take a selfie to attach with personal story posts.
Take inspiration from brands like Starbucks, known for their amazing visual content. Every post of Starbucks maintains its theme and promotes its coffee flavors most smartly.
Understand Your Audience And Their Pain Points (Provide Solutions)
It's impossible to boost engagement if you post-sales content to a marketing audience. Find your audience and their needs. Define the audience who will be interested in your content and connect with them. After connecting with your audience, understand their pain points and provide them with solutions.
Remember to follow the P-A-S method. You point our their pain, elaborate on the pain, then move to provide a solution. This will also help in building trust for your audience.
For instance: if you are a social media marketer, your target audience is the people who sell online (e.g., online business owners). Figure out their pain points (e.g., increasing conversions) and make content that helps them solve their pain points (e.g., share a content strategy in the form of a template that will help them increase conversion).
Repurpose The Old Content
Find out your best piece of content and repurpose it into new content. This way, you guarantee engagement to your new posts since you already know what your audience likes to see. You can take the best social media post and break its subheads to make a full new post.
You can even repurpose your old content into videos, podcasts, or carousels. Neil Patel's blogs are great examples to showcase content repurposing, where you find a single blog repurposed into many other blogs, videos, social media posts, etc.
Give Real-Life Examples
Impress your audience by giving real-life examples to explain complicated topics. The more digestible your content will be, the more engagement you will get.
Showcase your experience with examples of what you did, how you did it, and other methods you could have followed. Remember, writing engaging social media content is more of a human-to-human conversation, where you engage with people by providing them with real-life examples.
For instance: Instead of explaining an omnisphere marketing strategy to a social media marketing audience, explain how you helped a brand reach its revenue using a welcome email, ads, social media content, and a weekly newsletter.
Create User Generated Content
Creating user-generated content is the best way to boost engagement on a large scale. Ask your users to create content related to your brand's theme and repost their content on your brand page. Netflix used user-generated content to promote season 2 of "Stranger Things" after a successful season 1.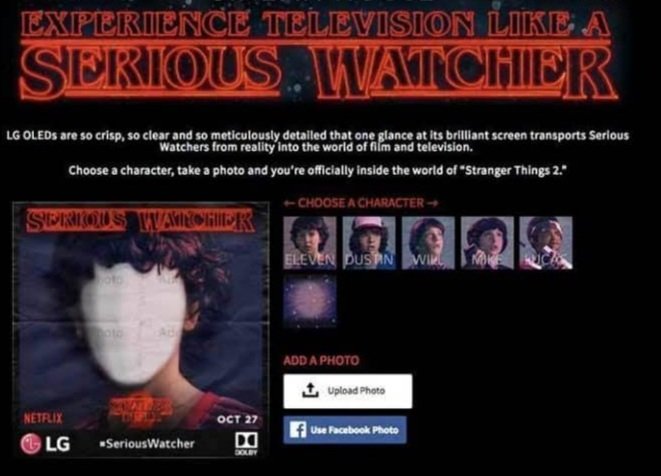 Netflix asked its audience to transform their Facebook or any other picture into a character from "Stranger Things" using their selfie filter. These pictures were put in the official gallery once the fan posted them on any social media platform. The campaign was a huge hit, and I noticed enormous engagement patterns.
Mention Other Creators in Your Post
Mentioning other content creators in your posts, especially the successful content creators, helps your audience know whom you look up to and help you attract their followers to your page. This builds authority in your community and lets your audience know if their thoughts match yours.
It also helps in building reliability and sense of authority for your audience to see you are also connected to other creators on social media!
Follow Social Media Algorithm
Understanding social media algorithms can be a game changer in your engagement pattern. Stay up to the trends to determine which posts get the most engagement.
For social media, you need to keep various factors in consideration. Each platform has a different algorithm. Hashtags are also equally important for Twitter, Facebook, Instagram, and LinkedIn.
Sometimes, your content can be top-notch, but not understanding the algorithm can break your engagement.
For instance: The LinkedIn algorithm runs such that posting content in carousels, stories, and selfies gets more engagement, whereas the Instagram algorithm promotes reel-based content.
Wrapping Up!
Creating content on social media consistently does not guarantee engagement. Following the latest trends with strategic planning is necessary to get engagement with results.
The above article explains how to write engaging social media content, but in short, use pictures and graphics like national geographic, giving a touch of storytelling like Melanie Deziel.
Don't put anything on social media with great graphics; instead, find the pain points of your target audience and give them solutions. All and all, provide value to your audience in a crisp way to see a rising engagement pattern.
With that, we hope this article helped you understand how to write engaging content without breaking a sweat!
Did we miss anything? Let us know in the comment section below!
Frequently Asked Questions
1. What are the 3 Cs of Instagram?
The 3Cs of Instagram are content, consistency, and creativity to increase engagement.
2. What are the pillars of content for Instagram?
The pillars of content for Instagram are education, culture, trust, promotion, and inspiration.
3. How do you write engaging content?
Follow these steps to write engaging content.
Write an attention-grabbing hook.
Explain your content using examples.
Solve problems for your audience through content.
Post images relevant to your posts.
Add a call to action.
Also Read:
Creative Instagram Story Ideas to Engage and Wow Your Audience
What Does "#oomf" Mean on Twitter?
How To Build a YouTube Audience?
How To Tell if Someone Muted You on Twitter?