Facebook has been a go-to social media platform for years now! We all have been using Facebook since we were young, and we have seen the evaluation of Facebook from Meta. With new features and options, it has now become one of the top platforms that allow users to keep in touch with their loved ones and promote their business with their targeted audience.
However, it is no surprise that you need to enter and verify your email address when you are creating an account on Facebook.
Every user will be provided with a Facebook.com email address by default, whether the person wants it or not. Email can be sent to the Facebook email address, where the user ends up in the message folder. The email can be located by typing "is: email" in the search box.
One of the problems with Facebook email is that your email is not private because anyone can assume your email by looking at the custom URL of your Facebook username. For instance, if your Facebook username URL is facebook.com/xyz. Therefore, the email address will look like xyz@facebook.com.
Facebook users can show their secondary or primary email address on their profile instead of the facebook.com email ID, which most people do not consider the actual email address. People who are considered about their privacy often change the visibility of their profile info section to "Friends only" or "Private" so that their real email ID is kept hidden from unknown people or spammers who may try to find out their contact information from their profile.
Now, Facebook has changed the way of showing your email addresses on your Facebook profile. There are two main changes discussed below.
The primary or secondary emails that were tied to your account will no longer be viewed on the "Contact Info" located on your Facebook profile. A unique facebook.com email address will replace your publicly viewed email.
Your emails, including the primary and secondary ones, will still be saved in your account, but Facebook will not show them on your profile or timeline.
As you read the article until the end, you will find various reliable methods to remove your email address from your Facebook account. So, let's get into the details below!
How to Remove Email Address from Facebook
First of all, you can not delete your Facebook.com email address permanently by any means or disable it completely because the Facebook email address is a core feature, and it is impossible to turn off or delete it from Facebook. The user has to live with it.
However, it is possible to delete your email address from your Facebook account by tweaking the visibility settings of your email. Here is how you can do it.
Step 1: Open your Facebook application on your phone or your browser.
Step 2: Log in to your account using the correct email ID and password.
Step 3: Go to your timeline and select the "about" section.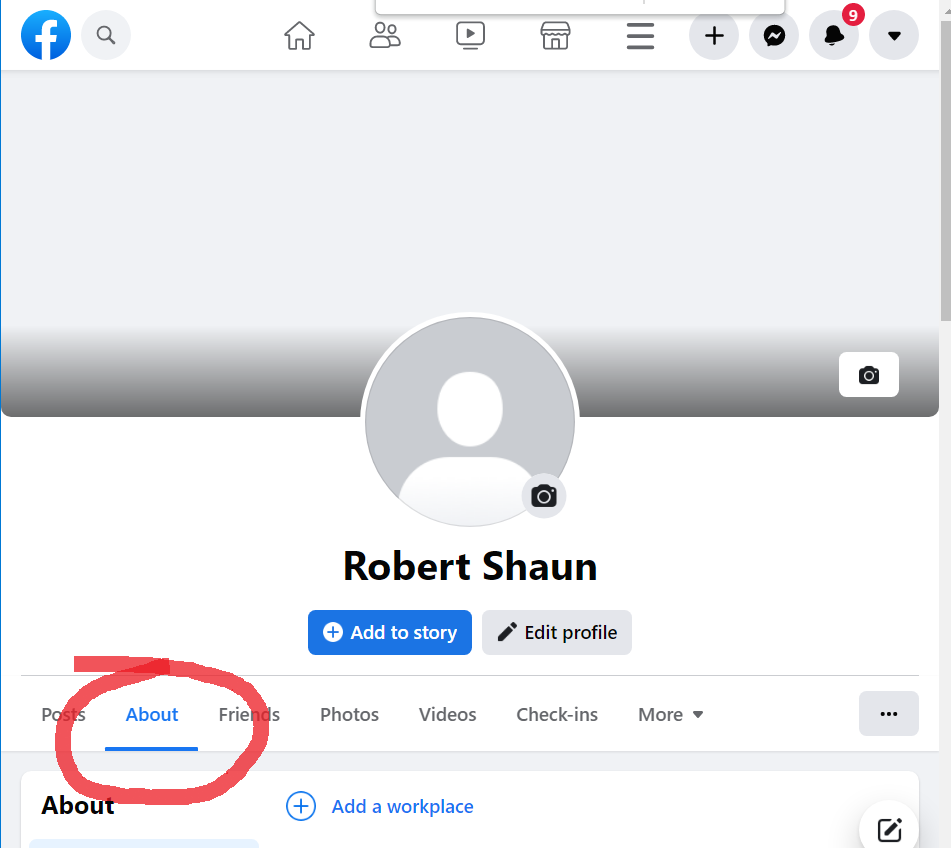 Step 4: After opening the about section, click on the "edit" button from "contact and basic info."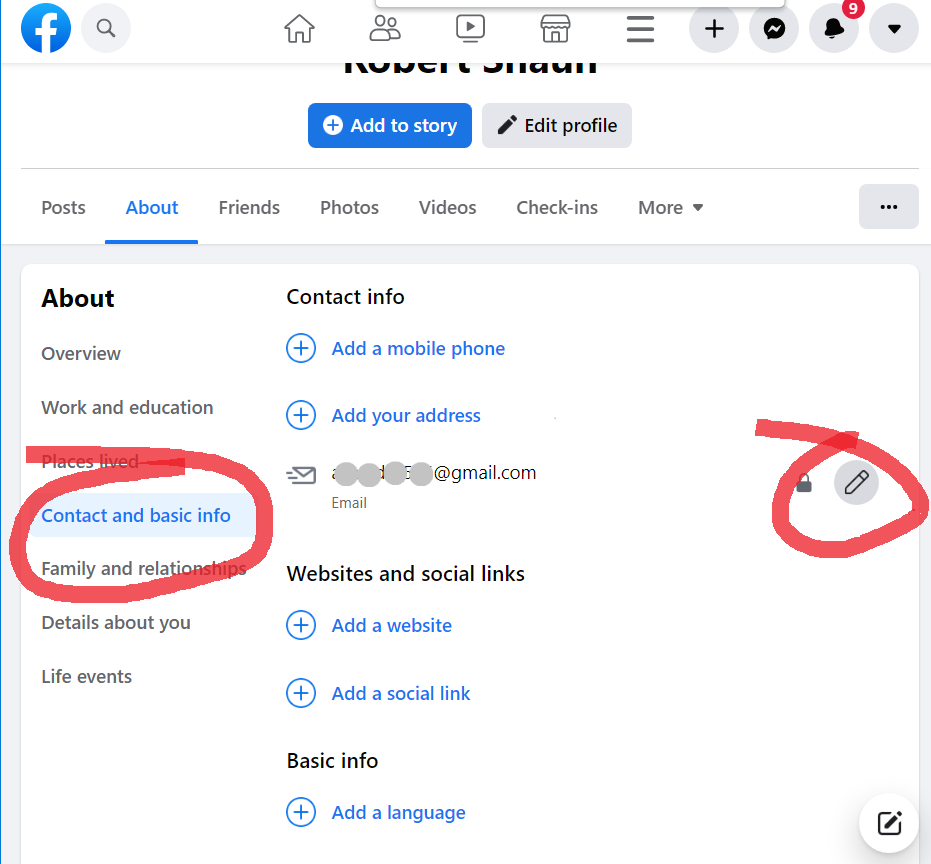 Step 5: A drop-down menu will appear when you click on the "edit" button. Click on the "Only Me" option and enter save.
Step 6: In the same way, you can also hide your facebook.com email address by clicking on the "add/remove email" option.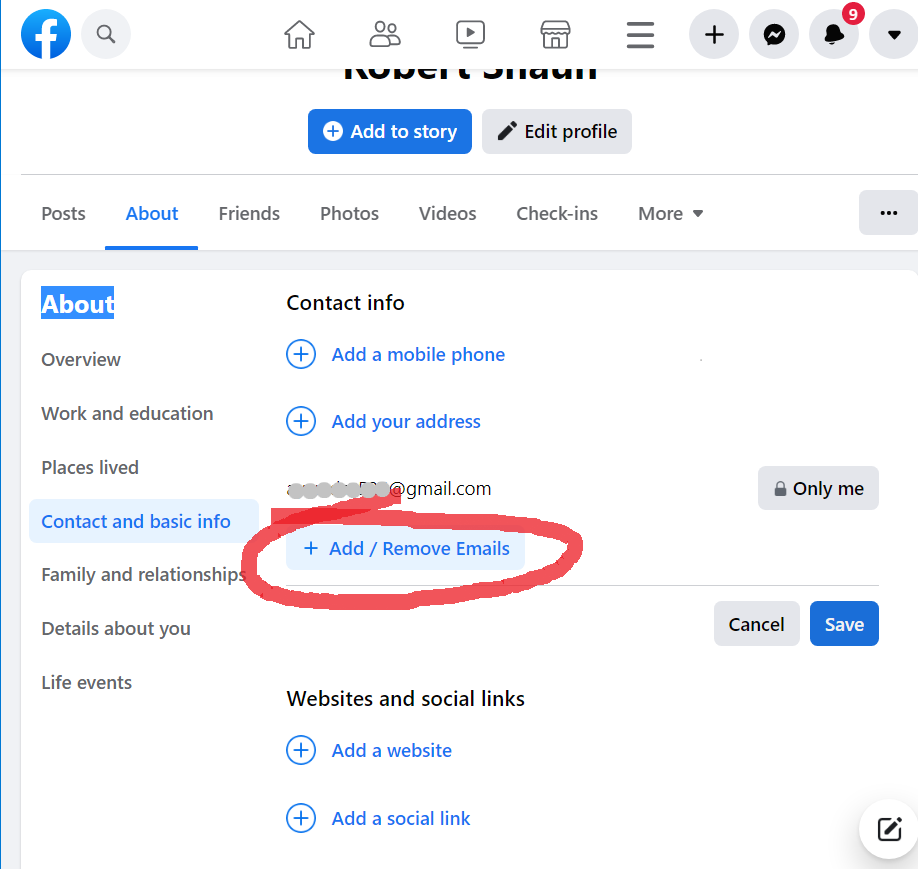 Step 7: Your Email address will be shown, click on the edit and select the "only me" option.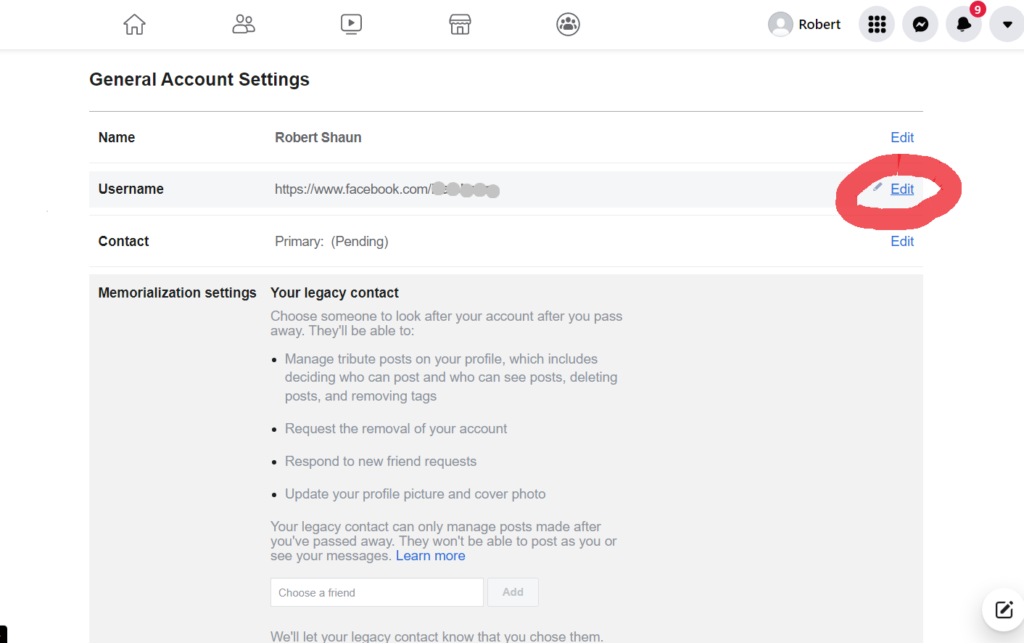 If you run a business page, it is advisable to keep your email visible to everyone so that anyone can get in touch with you or send you a message.
How Can You Delete Your Email ID From Your Facebook Account?
You may want to delete the existing email address linked to your Facebook account for various reasons. Whether you no longer use that email address or want to replace it with a new one, you can quickly delete your email address from your Facebook account using our step-by-step guide below.
Step 1: Click on the down arrow located in the top right corner of your timeline and expand it. Select the "Settings & Privacy" option.

Step 2: Next, click on the "settings" option.

Step 3: At the general tab, you will see your name, username, contact, etc. Click on the Edit option in the "Contact" menu.

Step 4: You will spot your Facebook email along with your primary and secondary email. Select on "remove" option located right below your primary email.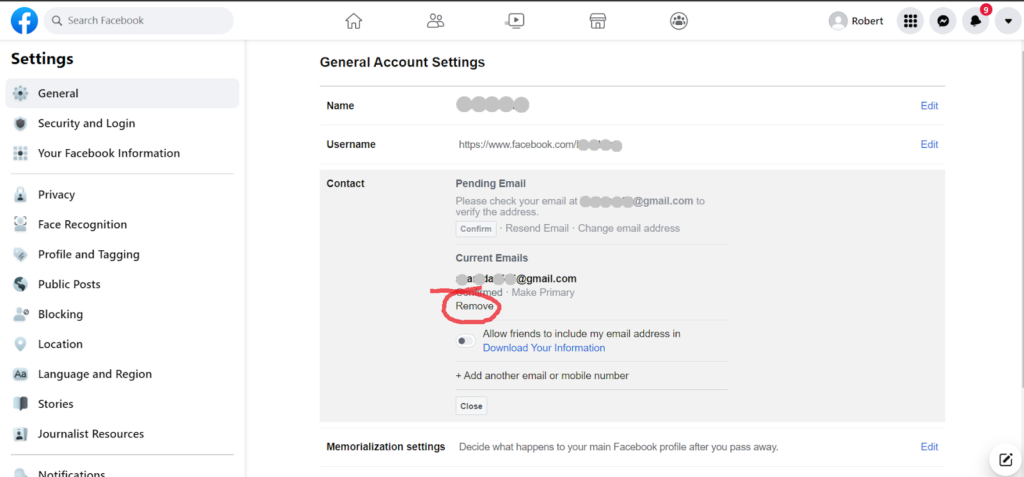 Step 5: On the next step for verification, you will have to enter your password to remove your email from the current account.
That's all! Your email is now removed successfully.
Wrapping up
Facebook undoubtedly has reached the world. Remember when Instagram and Snapchat were never a platform? We all grew up using Facebook to talk to our friends and family and share our updates with them!
Ever since it has launched various new features to improve user experience. Additionally, various privacy concerns were raised on Facebook, which was resolved and made sure users' data were protected, and they had a safer experience using Facebook. Facebook (now Meta) promoted additional privacy features with the new addons, including keeping your profile locked. You can now prevent creepy stalkers from stalking your profile and limiting it to your closed ones!
Hiding your email from your Facebook account will help in many ways. You will be safe from spam emails or from someone who wants to access your personal information. On the other hand, if you are a business owner, it will not be of much help. It is because people will no longer contact you. If you are satisfied with the tricks mentioned above, let us know about your experience in the comments section below!
Frequently Asked Questions
1. Is it safe to remove your email from your Facebook account?
Your account will completely stay safe. But, it will be better to add another email just in case Facebook asks for verification or if you ever try to change your password in the future. Adding email to your Facebook account provides you with an extra level of security and privacy.
2. How can I change the password of my Facebook account if I remove my email ID?
Before you remove your email ID, add your phone number. Adding your phone number will help you in changing passwords and security changes. To update your password and security edits, you will receive OTP on your phone number even if you do not have an email added to your account.
3. Can people see my email address on Facebook?
The answer to this question depends on your privacy settings. You can manually allow users to see your email address on your account or keep it hidden. You can always change the settings from your Facebook account.