These days people can find a partner without even trying to! Online dating is definitely changing the way we find love in the 21st century. You don't have to dress to impress for your meetups; just scroll through an online dating app, find your perfect match and start dating.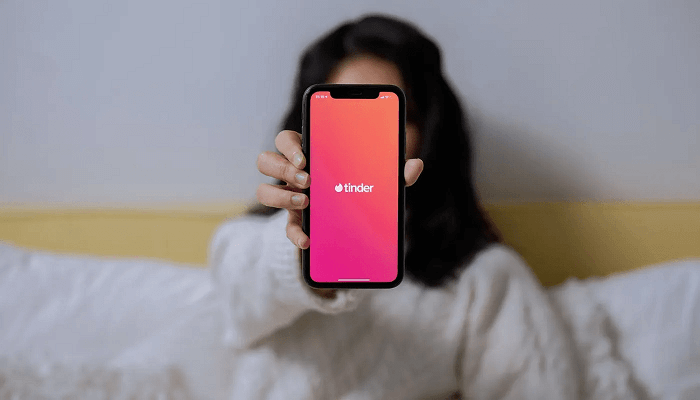 Although many people have the opinion that online dating might result in artificiality, this is not always the case. On dating apps, you really do have the chance to connect with people who are compatible with you. You can take all the time you need before choosing to meet outside.
Yes, if you've considered the possibility of trying online dating, you have to choose Tinder. There are so many choices on these apps that you don't have to settle for someone. Thus, you must fight your concerns about online dating and give Tinder a chance!
The application has completely altered the online dating game and redefined what it means to swipe. When you start using the app to discover matches, it only takes a couple of minutes before you find your perfect match. But sometimes, we unmatch people because your chats weren't advancing.
But what if now you wish to see the messages for some reason? The question is, how do you view Tinder messages after an unmatch? If you don't have the answer to it, don't worry, we are here to guide you.
Does Tinder allow you to see messages after unmatch?
Whether Tinder allows you to see messages from people after you've unmatched is the highlight of this section. We know that you certainly looked for the setting to view the message after the individual was unmatched so you could potentially show it to your friends. But we really believe that if it was significant, you should have given it some thought!
Well, we won't toy with words right now. The truth is that Tinder makes no provision for you to see the messages after you unmatch from another person. Therefore, there is way to view them unless you take screenshots of the message and keep it to yourself.
You may be curious why this online dating service does not have any feature in place to retrieve those messages. But you must realize that these matches can be temporary. You will only remain matched with a person until both of you agree to it.
If either one of you breaks your match, Tinder will be obligated to impose an additional level of safety. We must keep in mind that people use this site to find partners, whether they are searching for casual or romantic relationships.
If someone can still access your past messages after you unmatch them, there could be instances like abuse and stalking. So, we feel that this is probably the best feature that Tinder has come up with for the privacy of its users.
According to the platform's standards, the messages are wiped after a match. So, if you lose the person you were crushing on, you can give up and try to be careful when you unmatch people in the future. We know it is a hard pill to swallow, but there are barely any chances for you to see them again on the app.
If luck is there by your side, then perhaps, you can match with them again and message them. But this is really like a distant dream!
How do you unmatch users on Tinder?
We assume that everything will flow smoothly towards a potential date after we find a match when we first start our Tinder journey. If only it were that simple, yes?
We frequently discontinue chats with someone after getting bored with them earlier than we expected. In any case, try not to get discouraged because there are bigger fish in the waters.
Sometimes people would even go so far as to exchange phone numbers and schedule a date with you before ditching you. Have you ever found yourself in a similar circumstance?
Let's avoid getting into the many reasons why you would want to unmatch someone or why people unmatch you on Tinder right now. Instead, we would see how to instantly unmatch someone and get rid of them.
Are you interested in learning more? If so, let's start right now!
Steps to unmatch users on Tinder:
Step 1: On the Tinder app, you need to tap on the chat icon present at the bottom right side of the home screen.
Step 2: Press the profile icon of the person you need to unmatch from. Did you locate the shield icon at the top right corner? Click on it.
Please note that you need to tap on the chat if you have already begun talking to that person.
Step 3: A Safety Toolkit pop-up will surface on the screen. Choose Unmatch from username.
The username is the name of the person who you wish to unmatch on the app.
Step 4: In the next steps, you will see a prompt that reads: Would you like to unmatch this user?
Tap on Yes, unmatch to confirm your action.
The person will disappear from the screen as soon as you complete the steps.
Wrapping up
Let's discuss the main points you should remember now that the blog has come to an end. So, we spoke about how to view Tinder messages after unmatching someone.
We discovered that it is impossible to find messages once you have unmatched them. We also discussed how to unmatch users on the app and provide you with step-by-step instructions for doing so.
We hope the next time you unmatch; you remember that you cannot view the message back!
Frequently Asked Questions
1. How to report a profile on Tinder?
Reporting on Tinder is easy! Make sure to follow the steps below to execute this task.
Step 1: Open Tinder on your mobile phone.
Step 2: Go to Messages by tapping on the chat icon.
Step 3: Tap on the chat/profile icon of the person you want to report.
Step 4: Press the Shield icon at the upper left corner of the chat screen.
Step 5: The Report username option should be at the top of the menu. Click on it.
Step 6: Read the onscreen instructions and continue by tapping on Next.
Step 7: On the next page/tab, you should see a question addressed to you. It reads: What is your reason for reporting?
Tap on the dropdown menu to select a reason that best describes your situation. Tap on Next.
Step 8: Please select an option under Can you tell us what happened on a page that you get next. Proceed ahead by tapping on Next again.
Step 9: In the final steps, you have to Review your report. You can enter Additional comments if you like. Tap on the Submit button.
2. Is Tinder free to use?
You can use Tinder for free, but if you want to use more than the app's basic functions, you can choose to subscribe to a service.
You should go to your Tinder account's profile settings if you want to see the plans for Tinder Platinum, Tinder Gold, or Tinder Plus.
Also Read:
How to Recover Deleted Tinder Matches
How to Recover Deleted Tinder Messages
How to Track Location of Someone's Tinder Account
How to Recover Report and Block Messages in Whatsapp
How to Tell if Someone is Active on Bumble (Bumble Online Status)