Tinder has several intriguing features that have helped it become the leader in the online dating sector. The app serves all of the demands and whims of its more than 75 million monthly users.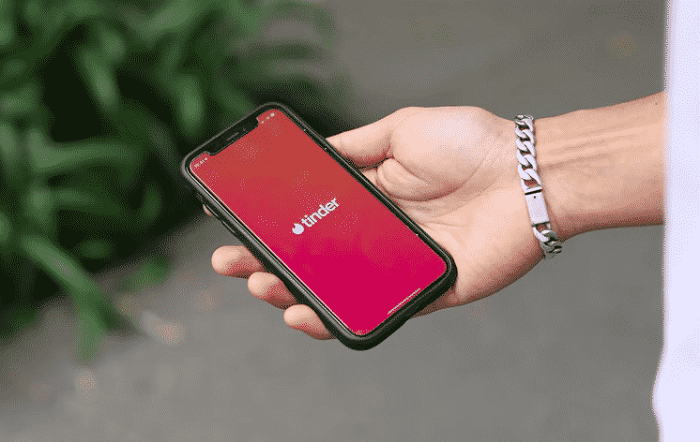 Tinder is thrilling, reliable, and quite addictive as a dating app for the majority of us who use it, right? You download the app, swipe a few times, and then search for matches.
Then, you can either have a good chat with them, go on a date with them, or maybe even forge a lasting friendship when you match. But sometimes situations get out of hand, and we end up unmatching users that delete the entirety of our chats with them, don't we?
Additionally, there are instances where your Tinder messages just vanish into thin air. Have you had experiences like this as well? Well, in that case, you try your hardest to recover those messages, but there isn't much we can do, is there?
We will be pleased to help you because we are aware that you are here as you wish to learn how to recover deleted Tinder messages. So, sit up and continue reading to learn what steps we could take to try to recover the messages.
Can you recover deleted Tinder messages?
We know that you are wondering if it is possible to recover deleted Tinder messages. We won't put you in the shadows for that, and hence we have come up with this section.
Please understand that while we have a method in place, we cannot guarantee that it will return all the texts you are looking for. We are aware of your confusion, but this is what we have in store.
In the sections below, we will cover Android and iPhone individually to help you understand what to do. So, fasten your seatbelt and read the sections below to learn how to retrieve deleted Tinder messages.
How to recover deleted Tinder messages via Android?
You must be aware that downloading your data is necessary in order to recover lost messages from this dating app. As Tinder explicitly says, the information you will receive via this method may largely depend on how you have used Tinder.
However, please note that all the messages and images you supplied to this dating site are included in the information you typically receive. You will also have your hands on all the material you send on this online dating app. So, know that you will receive those information whether you have sent them directly or through other social media accounts.
Now that it is evident that you may use this approach to get your deleted messages back let's look at how to do it. Pay close attention to the steps and follow them.
Steps to recover deleted Tinder messages via Android:
Step 1: In order to begin, you need to navigate to your browser on your device. Tap on the inbuilt search bar present at the top of the page and enter Tinder.
Step 2: You will be whisked to the Manage my account page. You will find four options here:
Log in with phone number
Log in with Facebook
Log in with Google
Log in with Friend Account
Now, you need to choose any one of the four alternatives depending on how you typically sign in to your Tinder account.
Step 3: You will find the Download my information option present right in front of you on the screen. Please go ahead and tap on it to continue.
Step 4: You will be directed to another page that reads: Enter the email address where you would like to receive a link to download your data.
Please enter the email address in the empty field. Now enter it again in the next field in order to confirm your email address.
Step 5: Now, you will see the submit option below, so go and click on the option.
Step 6: You will receive the data link in your email, so follow the link.
Step 7: You must download the data, extract the zip file, and open it next.
You will be able to retrieve every message you have sent to someone now.
How to recover deleted Tinder messages via iPhone?
Please note that the same procedures you use for Android must be followed if you use an iPhone to download data. So, all you need to do to acquire the data is to access your account settings.
However, we have created this separate section for iPhone users who don't wish to go through the process of downloading data. So, if you own an iPhone, you know that all of your data is backed up on iCloud if you choose to, right?
Today is your fortunate day because it will be very helpful if you have backed up your data. You are merely a couple of steps away from recovering the deleted Tinder messages.
Now, all we need you to do now is download and install the iPhone backup extractor app. This backup extractor scans your iPhone backups and recovers your necessary Tinder messages once it locates them.
We know that you might worry about your safety if it is your first time using the app. But they assure you that they do not support any sort of privacy breach, so you don't need to worry about it.
Wrapping up
Now that we have reached the end, how about we take a quick rundown on the topics we have studied so far? We talked about Tinder, one of the most well-known dating apps available today. So, the subject of our discussion today was how to recover deleted Tinder messages.
Well, we did discover a way to recover deleted messages, but there is no assurance that it would work. However, we did mention how to obtain the data so that both Android and iPhone users could use it. We also covered how iPhone owners can also recover their messages using the iPhone backup extractor.
We are crossing our fingers that you will be able to retrieve the messages that vanished from your Tinder account. Please let us know if these tricks have been successful for you. Additionally, let anyone who is interested in learning about the answers know about the blog.
Frequently Asked Questions
1. Will the download my data approach work for me to retrieve messages that someone has sent to me?
No, when you submit your request to obtain data, you will discover that Tinder expressly states that you will not receive messages you have received from someone on Tinder. According to this online dating site, they are doing this out of concern for their users' privacy.
2. How long should I wait for the data to arrive at the specified email address?
Well, Tinder doesn't make the number of days clear. However, they claim you will receive your data within the next few days when you request the download. We think you should wait for 3-5 business days for the data to reach your specified email address.