All single men and women would be aware of their options when it comes to dating applications. But if you are single and ready to mingle, you must get on Tinder! It's never been simpler to meet a plethora of possible companions from the luxury of your home in today's highly connected reality.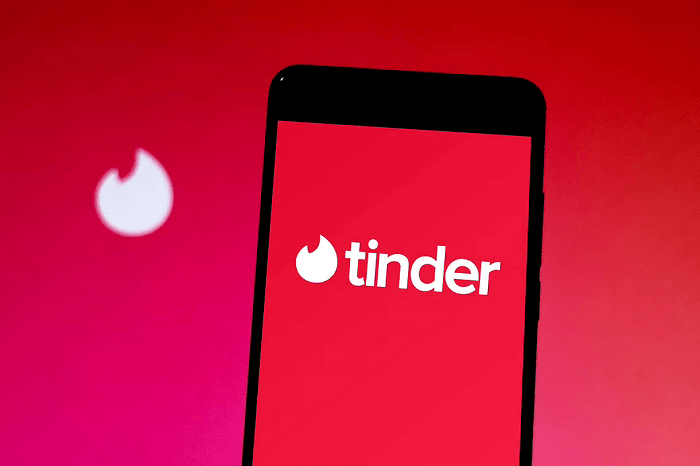 You might think about the reason we are placing our bets on this app to change your relationship status this time around. But the use of this classic swipe-based dating app is at an all-time high (and has always been!).
The app is famously known for casual dating.
You might match with someone you're interested in, even if it doesn't dramatically affect your relationship status. Who knows, maybe you can make a friend using the app. Additionally, finding a match on the platform is really simple. Once you begin frequently swiping right, you will eventually find a match.
The app offers some promising dating potential; all you need to do is browse through a large number of matches to locate the right one. But imagine finding the ideal match on the app, only to have it all disappear when you delete that Tinder match.
Now, you might have mistakenly deleted them, or there might be a bug, but one thing is certain—you regret it so much! You'll look for solutions to retrieve this deleted Tinder match, right?
So, let's look at how to recover deleted Tinder matches in this blog.
Can you recover deleted Tinder matches?
We need to figure out whether Tinder allows us to find deleted matches on the platform before taking a plunge to find out how to do it.
Unfortunately, the app does not directly assist you in recovering deleted matches. We are aware that this is disappointing. But we wanted to make sure you knew about it before looking for such a feature on the platform. You should know that just because Tinder isn't formally supporting you shouldn't make you feel down.
We have some strategies that could be beneficial to you if you feel like there is no hope whatsoever left for you. We would like to give you a little heads up that our options require patience and still won't work out for many!
So, would you like to test your luck and see if this works for you? Let us check them out below.
Customize the discovery preferences on the app
You know that you cannot find a specific person on Tinder, right? No matter if they are your friend you just spotted or a crush, this is an almost impossible feat.
But we actually try to narrow down the searches to find the person on the app. We believe that we should also try this option to find a deleted match on our Tinder account.
You never know when you might strike gold. If you can recall some information about the person, it wouldn't take more than a few minutes of your time, so why not take the plunge?
Steps to adjust the discovery preferences on the app
Step 1: Open Tinder on your mobile phone.
Step 2: Tap on the profile icon towards the upper left corner of the app.
Step 3: On your profile, you should see the Settings, Edit Profile, and Safety options. Go to Settings.
Step 4: Go to the option called Maximum distance. If you remember how far away they were from you, you can adjust the setting accordingly.
Then turn the toggle on for Only show people in this range.
Step 5: Scroll down to adjust the filter Show Me. Tap on it and choose from Men, Women, and Everyone.
Step 6: If you remember their age, adjust the Age range as well and turn the toggle on to only show people in this range.
Start swiping on the platform once more to see if you can locate your deleted match.
If this option doesn't work, see what we have in store for you in the second choice down below.
Delete and create a new account
We are aware that the prior approach was merely a gamble, so if you weren't successful there, try this approach instead. So, you must create a new account here and permanently delete your old one. Now we don't know how Tinder's algorithm works, but we can try and find the person this way.
So, first off, you have to delete your app. In order to do this, you need to open Tinder and head to your profile icon at the top left corner to tap on Settings.
Here, you must scroll down at the bottom of the page and hit the Delete account option. You will also get an option to Pause My Account and Delete my account. Choose Delete my account.
You have the choice to select one of the on-screen explanations for why you want to delete the account or skip it.
All you need now is to confirm your action by tapping on Delete my account again.
The time has come to make a new account after your old one has been deleted.
Create a new Tinder profile, be sure to upload your finest shots, and come up with the most creative bio you can. We would like you to maintain the same profile icon and perhaps keep a couple of the photographs from the account you just deleted. It would make it easier for the other person to spot you.
However, as you might have guessed, this approach may or may not be successful for you. First of all, discovering the person in this manner is purely a case of chance.
Additionally, you don't have complete control over finding the person who you deleted! Even if you did find them, the other person also needs to swipe right along with you for it to be a match.
Wrapping up
Let's review all we've covered so far as this blog comes to a conclusion. Tinder is the OG dating app that many youths use to step into the area of online dating. You match with people you like and unmatch from those you no longer have an interest in. The cycle continues until you get the perfect match.
But when you lose that ideal match, we look for ways to recover them. However, Tinder lacks an undo feature to restore deleted matches.
After talking about customizing the app's discovery preferences, we also covered permanently deleting the account and creating a new one.
Although these strategies might not be dependable, you should try them out and see how it goes! Let's all hope that this functionality will be added to the app soon! We would be the first to inform you of it!
Frequently Asked Questions
1. How do you unmatch a person on Tinder?
If you decide you no longer want to be matched with someone on Tinder, you can do so!
See how to do it in the steps below.
Step 1: Head to Tinder and tap on the chat icon at the bottom of the page.
Step 2: Search for the person you wish to unmatch.
You can use the in-built search bar from Tinder for this or scroll down to view them.
Step 3: Tap on the person's name to open the chat and head to the shield icon present at the top right corner.
Step 4: Tap on the shield icon. You will see Report username, Unmatch from username, and Access safety center options. Select Unmatch from username.
(Here, username refers to the name of the person who you wish to unmatch)
Step 5: Tap on Yes, Unmatch to confirm the action.
2. Is it safe to use Tinder?
Tinder is as safe as you want it to be. You shouldn't share any personal information or arrange to meet up outside of the app if it hasn't been long since you two began talking.
You must first confirm their legitimacy to proceed with the plans for meetups. TikTok provides a number of user protection features.
So, you may easily unmatch or report someone iF you don't feel comfortable talking to them.