The dating world has transformed ever since dating applications like Tinder stepped into the world. Sometimes, your soulmate may be near you, but you may never find them. Introverts who find it hard to socialize and step into the world, talk to or meet them, may find looking for their soulmate difficult.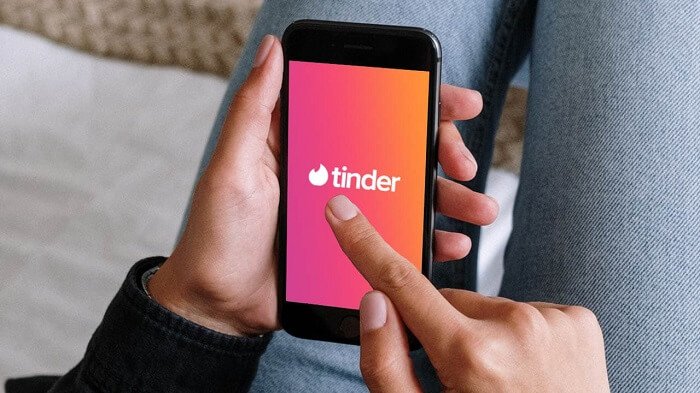 Thanks to Tinder, it has helped thousands of people to meet their soulmate and true love. A simple swipe helps you meet the right person! When you use Tinder, you can find thousands of profiles and choose to speak to the person who matches your vibe. For instance, you can set your location and find all the nearby profiles.
Several people rely on Tinder to find their perfect match. Tinder has been focusing on how it can help people meet new people. Most users on Tinder want to know the current location of the user they like on Tinder, given there might be a desire to build a relationship. Similarly, many users doubt tracking a user's location on Tinder for their betterment.
It is understandable why you would want to confirm someone's location. This is because you want to ensure they stay nearby to connect with each other better. While you can directly ask the person, you may not be able to send them a message unless they swipe right to your profile as well.
Let us consider this example. You liked someone and swiped them right. Now you are curious to see if they are a genuine person or where exactly they are based. Now, unless the other person is going to swipe you right, too, you won't be able to see their location exactly.
Another reason why you may want to know someone's location is to ensure they are genuine. With the internet's increasing popularity, the number of scams is also increasing. Often some scammers set up a fake profile and rob people by asking for money. Therefore, you must want to ensure they are a genuine person.
Now, the real question is -can you track someone's Tinder account? Well, in this article, we are going to help you explore all the possible options to track someone's Tinder account location.
Note: We do not encourage our users to use the methods listed below for any wrongful activity. We only want you to use it for genuine reasons!
So, let's get into the details below!
Does Tinder Allow You to Track Someone's Location?
You should know that there is no concrete need to locate a user on Tinder, as it only matches people based in your city or close to your location. Therefore, it does not officially provide any method to track someone's location. Tinder connects you to people nearby by collecting IP addresses and storing information on its servers. However, Tinder does not reveal any of this information to any person or third party.
Like every social media platform, Tinder focuses on prioritizing safety and security. Another reason why Tinder collects every user's IP address is because it needs to ensure that a user is authentic and not a robot. Some Tinder users want to know the IP address of a person before they meet them.
Tinder only shows a short brief of details to you and does not show location information when meeting someone. In such cases, it is understandable if you want to track a user's location before you ask them out or meet them.
How to Track The Location of a Tinder User's Account?
You can rest easy knowing that tricks track a user's location on Tinder. You should become familiar with Grabify IP Logger if you need to see a user's current location. Firstly, you need to be aware of the interests of the person whose location you want to track on Tinder. You should be able to provide a link of interest to Grabify IP Logger.
For instance, if the target user is interested in sports or athletics, you should be able to find a page that provides news related to the latter. Once you have found a page within which the target user might be interested and will likely click on it, you should copy that link.
After you have copied the link, you should visit Grabify and paste the copied link. Once pasted, you will get a shortened URL. You will also get a tracking code which should be copied. You will be required to send the shortened link to the user whose location you want to track.
The target user will be redirected to Grabify after they click on the shortened link. The target user will only be redirected to Grabify for a few seconds before they are directed to the interest-related page. The procedure can be complicated for several users and might only work for some. You will likely need to become friends with the target user, have a conversation with them, and share the Grabify link for this trick to work.
The target will not notice that their IP address has been tracked or recorded. After you are sure that the target user has opened the link, you can revisit Grabify and paste the copied code to get a grip on the IP address.
Next, start a chat with the person and send the Grabify link instead of directly sending it. Most people know about this trick. Hence, there are slight chances that you might succeed using this method.
Another Method to Track Location of Someone's Tinder Account
Let's say the above method doesn't work for you. Well, now, the only option left is to ask the person directly. Sometimes initiating a conversation and asking everything honestly will clear all your confusion. So, go ahead and ask the person directly if the method above doesn't work for you.
Wrapping up
Tinder has been one of the highest-rated platforms to find your true love and soulmate. No matter where you are from, your soulmate may be just a swipe away with Tinder! While many people think Tinder wouldn't help them find the right person, Tinder continues to market itself by showing stories of thousands of people who met the right person!
When you enter the online dating world, there are various things that you need to be sure about. One such case is ensuring that the other person is genuine and stays nearby. While you will be able to see profiles of people around your locality, you may want to be sure that they are genuinely based around your place and are not faking it.
Fortunately, you can find someone's location through Tinder with the method mentioned above. If you don't want to ask the person directly, try using Grabify!
So, what is stopping you from levitating your dating game with Tinder? Go ahead and try the method mentioned above! Also, let us know if the method above worked for you or if we missed any reliable method in the comment section below!
Frequently Asked Questions
1. What will happen if I directly send the Grabify link to the target user?
If you directly send the link, the target user might become suspicious. They will likely block you or unmatch you. As a result, it is better to initiate a conversation and insert the link between the messages as it will make it less suspicious.
2. Are there any other methods to track someone's location on Tinder?
There might be other methods to track someone's location on Tinder but using the Grabify IP logger is one of the most influential and concrete ways to achieve the latter.
3. Should I ask the target user about their location?
If you and the target user are comfortable with each other, it will be safe to ask them about their location.
4. Can I use Tinder's feature to look up the location?
Tinder does not allow you to track any user's location and does not provide a feature for the same.