Who visited my whatsapp profile: Founded in 2009 and then acquired by Facebook in 2014, Whatsapp is an all-in-one instant messaging application. It allows users to exchange messages, voice notes, photos, videos, GIFs, and even send their location. Furthermore, WhatsApp also offers security and privacy by providing end-to-end encryption.
WhatsApp offers various features that people find useful for their daily activities, and if that is not enough, the app is also free. Yes, WhatsApp does not cost a single penny from its users and allows unlimited messaging, voice calls, and video calls.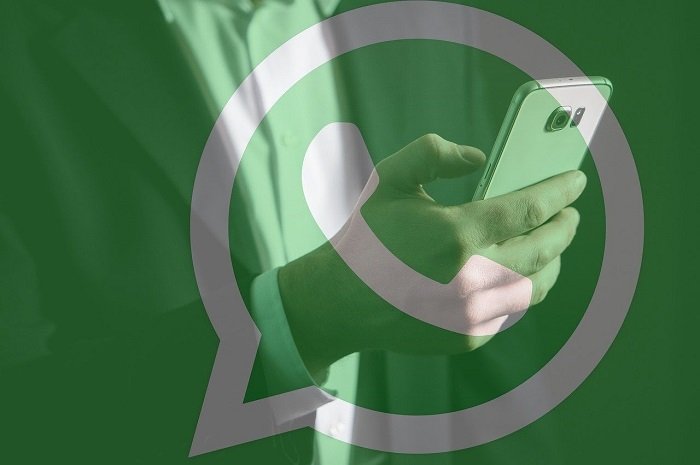 Another reason people love the app is that it can be accessed from your phone and your computer. Therefore, WhatsApp has not left any room for complaints from its users. It has recently added a feature that allows business owners to create a business WhatsApp account to connect with their clients directly and communicate with them effectively.
As with any other social media platform, an increasing number of users equal privacy risks and security concerns. While WhatsApp allows you to set privacy settings according to your choice, you may still want to check who visits your profile and saves your picture.
Many social media networks have added features that notify and alert users about people visiting their profile and saving their pictures, such as LinkedIn and Snapchat. If you are questioning if there is a way to see who views your WhatsApp profile, this article will help you solve all your questions!
So, continue reading until the end to see how to know who viewed my WhatsApp profile secretly!
Is There A Way To See Who Views Your WhatsApp Profile?
If you were looking for a way to see who visits or views your WhatsApp profile, we are deeply sorry to disappoint you, but there is no legit way to do that. WhatsApp provides a wide array of features and keeps adding new ones every year; however, it is yet to add this particular feature.
Users have been asking WhatsApp for a "Who viewed my profile" feature for a while now, and WhatsApp may consider adding it in the future. But for now, there is no direct way to know who viewed your profile.
You might have seen various apps on Play Store (Android) and App Store (Apple) claiming that they can show information regarding profile visits. They even ask for a monthly subscription fee in exchange for this "information." However, before you make the mistake that thousands of people have already made, let us tell you that these apps are not what they claim.
You will find hundreds of apps like these on Google Play Store and App Store, but none of them are trustworthy or reliable. These third-party apps claim to show you a list of "recent visitors" of your profile which are nothing but a pick of random contacts from your WhatsApp list.
WhatsApp third-party apps are not only unreliable, but they also steal your money and can collect your personal data. By giving them access to your WhatsApp account, you allow them to access your contacts, media, and chats. Moreover, putting your card information to make the payment can be extremely dangerous.
Is There Any Other Way To Know Who Visits Your Profile?
We cannot provide you a way to directly view who clicks on your profile and checks or saves your display picture. However, you can see who views the pictures and videos you upload on your WhatsApp status. While this does not give you what you were initially looking for, it at least provides some information on who is interested in checking what you post.
A WhatsApp status is a temporary update that disappears after 24 hours. It is the perfect way to share the daily happenings with your friends without flooding their chatbox every day.
Here are the steps to see who views your WhatsApp status.
Step 1: Open WhatsApp and click on "Status." For Apple users, this option should be at the bottom-left corner of the screen, and for Android users, it can be found at the top of your screen with a green background.
Step 2: Find the "My Status" option with your profile picture and click on it.
Step 3: Pick a picture or video to upload on your status.
Step 4: After posting a status, click on "My Status" again to view your status. Here, you should find a little arrow-shaped sign at the bottom of the screen. Click on this sign.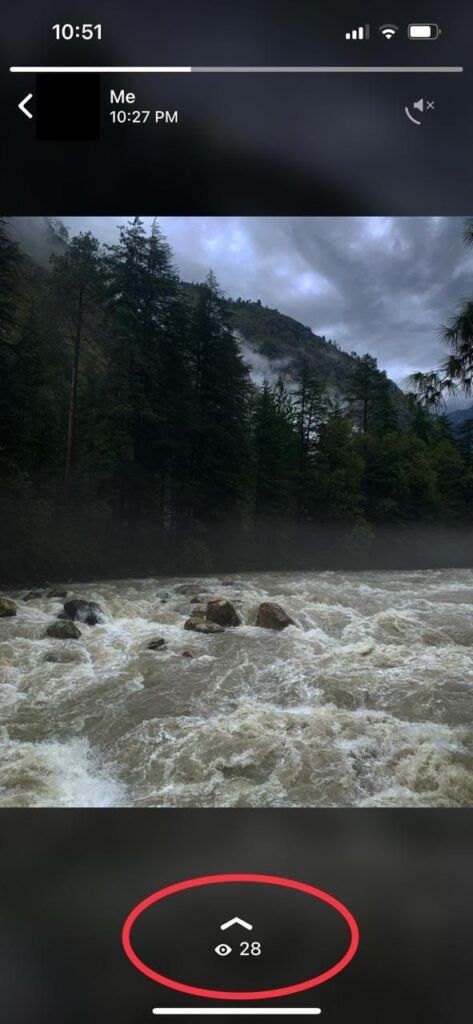 Step 5: You will be able to view a list of all the people who have viewed your status, and you can even see the time when they viewed it.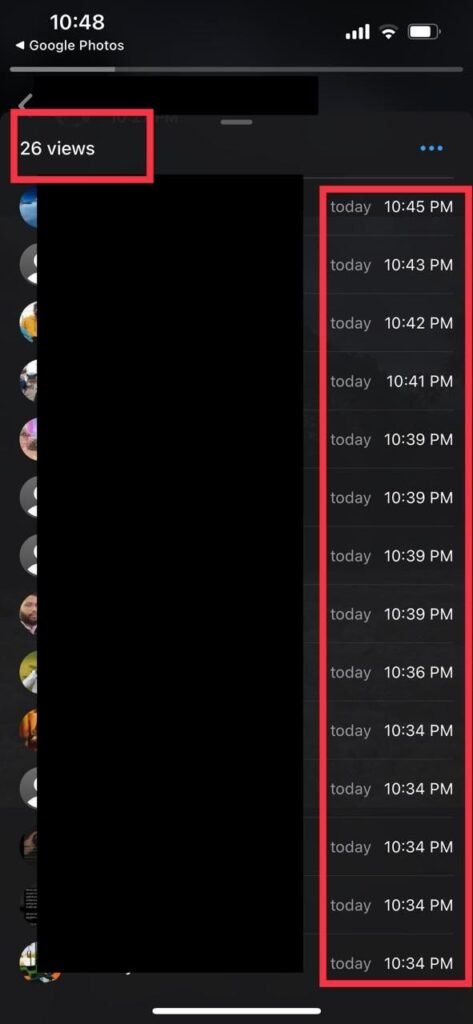 Congratulations! You can now successfully see who views your status.
Protect Your Privacy
If you are concerned about strangers and creepy people looking at your profile, one thing you can do is make use of WhatsApp's privacy settings. Here, you can choose who sees your Last Seen, Profile Photo, About, Status, and who can add you to WhatsApp Groups.
Follow the steps to change your privacy settings on WhatsApp.
Step 1: Open WhatsApp and click on the "Settings" option and then on "Account".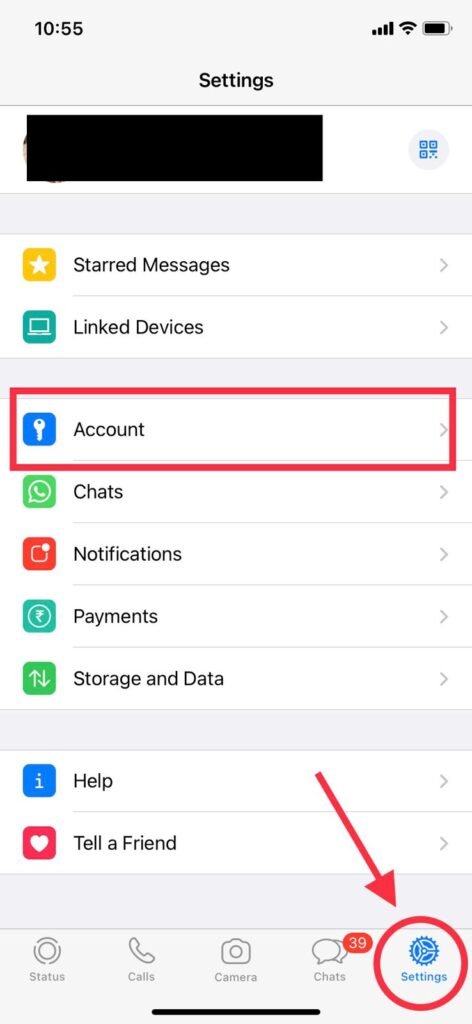 Step 2: Click on "Privacy". Here, you can change the privacy status to either Nobody, My Contacts, or Everyone, as per your needs. You can even make a custom list of contacts who get to view your status.
Congratulations! You have finally changed your privacy settings. This should prevent strangers from lurking on your profile. Now, if you do not want someone to view your profile, all you need to do is remove them from your contact list and change the privacy settings to "My Contacts."
Wrapping up
WhatsApp certainly provides a wide range of privacy options that make it easier to feel safe while using the app. By setting the privacy settings to My Contacts, one can eliminate strangers from accessing any information about their profile. And if a creeper is constantly texting you, the block option is always there.
For now, WhatsApp hasn't come up with an update to notify users when people visit their profile. Unless they come up with a policy, all we have is the status option and privacy settings. So, let's be patient and try to make the best use of what is available to us.
Frequently Asked Questions
1. Does WhatsApp notify you if someone views your status more than once?
No. WhatsApp only shows who views your status and at what time. It does not mention the number of times the same user clicks on your status to view it.
2. How do I stop people from seeing me online on WhatsApp?
You can hide your last seen from your contacts, but they will always be able to tell whenever you are online. Unfortunately, there isn't any option to hide this.
3. What if I block someone on WhatsApp?
When you block someone, they cannot message or call you through WhatsApp. They also cannot view your last seen, profile picture, about, and status updates. However, they can still access the chats.