Whatsapp is not just an application, it has become a necessity for our daily lives. Since thousands of people are joining WhatsApp daily, we know many people appreciate the application's existence. The app got instant messaging features, with no-ads, video and voice calls, payments, media exchange, etc. With a fast and reliable app interface, Whatsapp has become people's favorite and most used application of all time.
A feature called "last seen" has made it difficult for users because it has ruined their privacy. Since it was questioning the user's privacy, Whatsapp introduced the option to hide the user's last seen. And then, it made the user's life easy. However, it does not end here because the option has its disadvantages. When any user turns off the last seen feature, he/she may not be able to see other contacts last seen.
No matter what, there are plenty of apps that can literally break through Whatsapp security and extract any contact's last seen. If you wonder how to see someone's hidden last seen, you have landed at the right place. Here in this blog, we will show how you can see the hidden last seen of any contact on Whatsapp.
So let's get into further information.
There are plenty of ways by which you can see someone's hidden last seen on WhatsApp. It is nearly impossible to see hidden last seen without using any third-party apps.
1. GBWhatsapp for Android
GBWhatsapp application is available on the Android play store. Follow the steps.
Step 1: Install the app from the Google Play store.
Step 2: You can keep the original Whatsapp or remove it.
Step 3: Login to your Whatsapp account using your phone number.
Step 4: You will receive OTP on your phone number, which you need to enter in the app to use it.
Step 5: You are now logged into your Whatsapp account and can use it for seeing anyone's last seen.
There are also other features of GBWhatsapp mentioned below.
See anyone's last seen.
Hide read receipts.
Hide last seen for selected and specific contacts.
Can set any group name up to 35 characters.
It improved privacy options.
You can view anyone's status without notifying them that you have seen it.
Send broadcast messages to 650 instead of 250 people.
You can copy anyone's status selectively.
You can stay online 24hrs, but it also affects your battery consumption.
You can send videos over 50MB instead of 16MB.
Most users use this app because it has many features rather than just seeing someone's last seen.
2. WhatLogin
WhatLogin app is specifically designed for people who just want to view anyone's last seen. Millions of people already use this app, and it has agreeable reviews. Here's how you can use this app on your smartphone.
Step 1: Search for WhatLogin on the Google Play Store app. Install the app once you find it.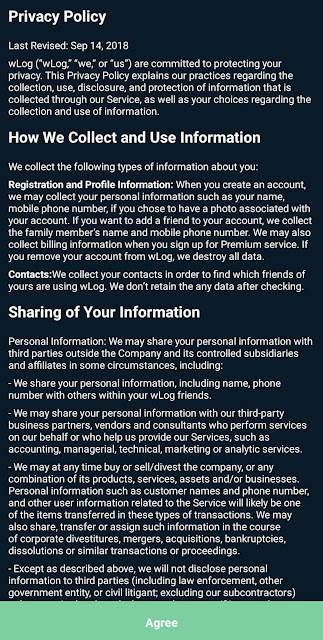 Step 2: After installing the application, you can see their privacy policy agreement. You can choose to read it and click on agree on terms and conditions.
Step 3: Click on "Start Now."
Step 4: On the next screen, you are required to enter the targeted person's phone number. You can also set the target person's name. Click on the "Try Free" button at the bottom of your screen.
Step 5: Your WhatLogin app has now been set up, and it will collect the last seen status of the targeted person. Whenever the targeted person comes online on WhatsApp, the app will notify you with their last seen.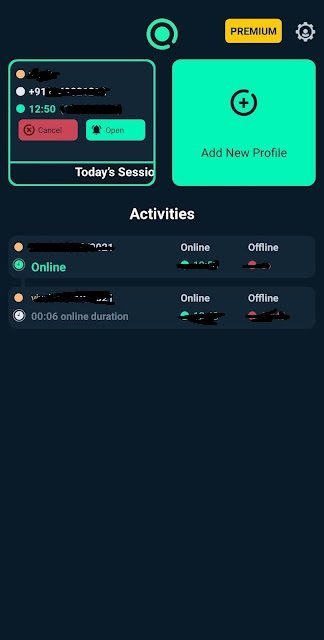 You can use this app for a limited time, and after that, you have to purchase a subscription. One of the best features of this app is that you can add multiple numbers and watch their activity simultaneously. Moreover, the app is easy to use, and anyone can understand its interface.
3. Online checking tool
Since applications mentioned above can be found only in Google Playstore and not in iOS devices, therefore, iOS users can use this trick to view anyone's last seen. Also, if you are someone who does not want to download any application on your Android phone, you can use this website to view anyone's last seen. Here's how you can use this website.
Step 1: Open your browser and search for watools.io. After opening the site, you can see a lot of tools, and you have to choose the "Check Online Status tool."
Step 2: You have to enter your country's name on the next page. Enter the phone number of the person.
Step 3: Click on "Check Online Status."
Step 4: Now, you can view the last seen activity of the selected user.
You can also purchase its premium subscription if you want an uninterrupted and hassle-free experience.
4. Turning on your last seen activity
This method is different as it involves your last seen activity status on WhatsApp. As mentioned earlier, if you turn off your last seen activity, you cannot view anyone's last seen activity. If this is the case, you can turn on your activity status for a moment and check the selected contact last seen. It is only possible if they choose not to turn off their last seen activity status.
5. Create another WhatsApp account
If a person has blocked you, their activity status is not shown anymore. If you have an alternative phone number, you can check their activity status after registering your number on WhatsApp.
Wrapping up
Last seen activity is a feature by which the saved contacts of a user can view their last seen activity. Most people do not like showing their activity status due to various personal reasons. That is why most users have turned it off, and you might have also done the same.
Checking someone's last seen is not a challenging task as we have mentioned several steps n this article. Which method did you choose to view the selected user's activity status? Let us know in the comments section!
Frequently Asked Questions
1. Will the other person know if I use third-party apps to view their last seen activity?
Luckily, No, the user will not be able to know if you or someone has used third-party apps to view their last seen. No one can trace how or which application has invaded the privacy activity.
2. Why is the last seen status of a user not updating?
The Last seen of a user is not updating because they have chosen to hide it. It only gets updated to "Active" when the user comes online.
Also Read:
How to See Who Viewed Your Whatsapp Profile 2023
How to Hide Someone's Profile Picture on Whatsapp
How to View Someone's Whatsapp Status If They Blocked You
How to Find Someone on Whatsapp Without Phone Number