Blank Whatsapp Name: Meta-owned WhatsApp is one of the most popular messaging apps with the most straightforward user interface. The app's sole purpose is to allow users to stay connected without a complicated interface.
One of the unique parts about WhatsApp is that it introduces new features now and then to ensure the best experience for its users. With billions of users across the globe, you can talk to your friends and family in any country with a click of a button. That's how simple WhatsApp is!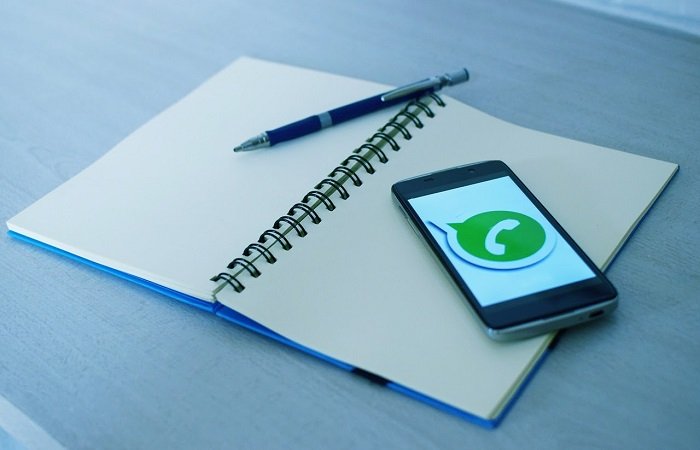 However, with all the cool features, one thing that it restricts is keeping a blank name.
When you receive a message from an unknown number, the first thing you do is check their profile. If the person hasn't restricted their name and about, you can see their profile picture, about, and their name. Even if the profile picture is private, you can still see the name.
Despite all the cool features of WhatsApp, it restricts users from keeping their names blank. Every time you try to keep your name blank, WhatsApp will remind you that you have to keep it something, maybe an emoji or a single dot!
If you have seen someone's profile with a blank name and wondered how they did it, don't worry; we have your back!
In this article, we will be showing you some of the most incredible tricks to keep your WhatsApp name blank or empty! So, let's get into the details!
Method to Keep Your Name Blank/empty on WhatsApp
WhatsApp does not allow you to keep your name blank directly. However, with this nifty trick, you can keep your name blank. So, here's a step-by-step guide to do it.
Step 1: To begin with, copy this symbol from your phone ⇨ ຸ
Step 2: Now, open WhatsApp.
Step 3: Head over to the Settings option inside WhatsApp.
Step 4: Next, tap on your profile at the top.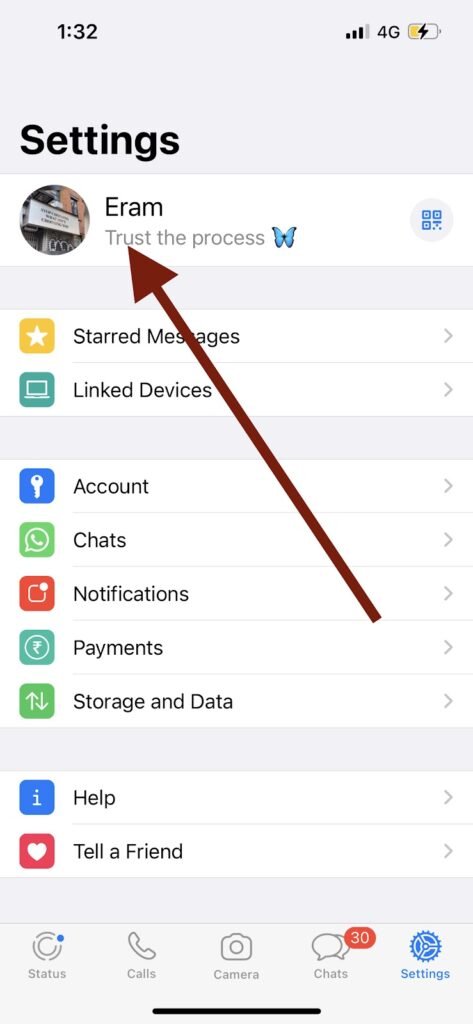 Step 5: Below your profile picture, tap on your name.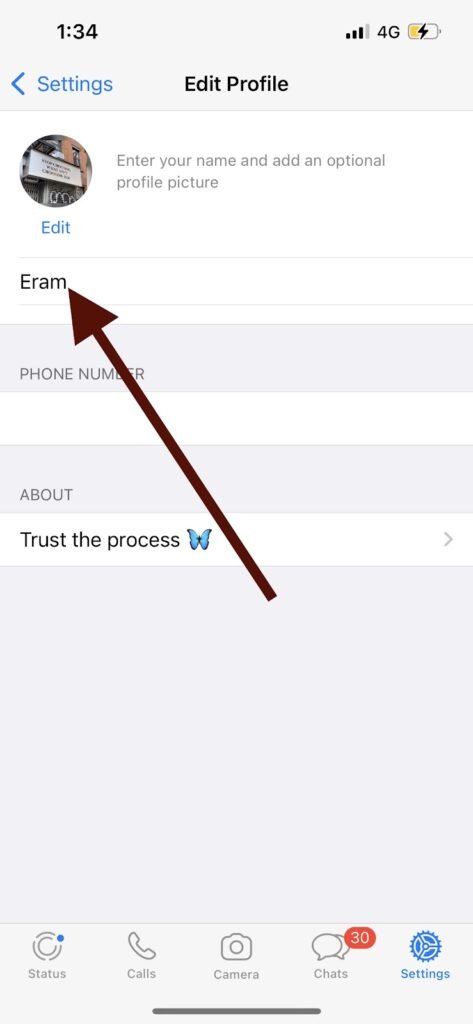 Step 6: Erase your already written name and paste the symbol you copied in the first step.
Step 7: Now, remove the arrow symbol that you copied (⇨) and keep the comma as it is.
Step 8: Next, click on the "done" option at the top right corner.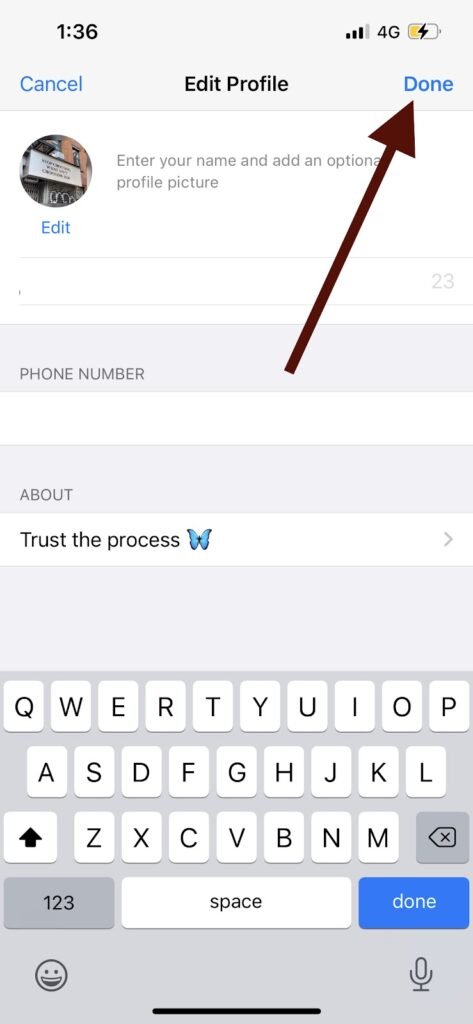 That's all! You now have a blank name on WhatsApp successfully.
Note: WhatsApp will take some time to update your name. However, you can check it from your friend's WhatsApp account by deleting your contact to see if your name is visible or displayed blank.
Now, if you wonder how this magic even happened, it's simple! When you leave the comma symbol as your name, it will disappear when you save the changes. If someone adds you to a group or texts someone, they cannot see your name unless they have added you to their contacts.
WhatsApp has given more privacy features since its release. It keeps adding more new features that protect users' privacy. If you want someone not to see your profile picture, about, and last seen, you can go to the settings option and change the settings to "my contacts" or to "nobody."
Why Does Whatsapp Ask You to Write a Name?
Obviously, if you give someone your number and ask them to connect you on WhatsApp, they will already know your name and save it in their contact list. So, why is it essential to put your name?
Well, the answer is quite apparent. When you are added to a group with hundreds of people, you may not know who they are. The name beside their profile pictures helps to identify who the person is. Moreover, it also helps when you get a random message from unknown contact.
WhatsApp is a highly secured platform; it restricts users from keeping a blank name. Therefore, many people simply keep an emoji or a false name to hide their name and maintain their privacy. Everyone has their own reasons to hide their name, and if you are one of them, you can follow the steps mentioned above to keep your name blank or empty!
Wrapping up
Undoubtedly, WhatsApp is an easy-to-use and convenient platform to stay in touch with your friends. With its recent status features, you can post status (stories) for 24 hours, just like Instagram and Snapchat.
The app also keeps rolling out updates to ensure it is safe from bugs. What's impressive is that you can video call or audio call your friends throughout the world easily for as long as you want. It now even supports group calls. All you need is an active internet connection!
Since it has a restricted feature to keep your name blank, you can now keep your WhatsApp name blank or empty with the quick trick above! So, what are you waiting for? Go ahead and try the trick to keep your name blank and make your identity anonymous!
We hope this article helped you get the coolest trick to keep your name blank on WhatsApp. Over to you, did the trick work for you? Let us know in the comments section below!
Frequently Asked Questions
1. Why can't I keep my name blank on WhatsApp?
WhatsApp maintains users' privacy and ensures a secure platform for everyone. Therefore, it restricts users from keeping their names blank. However, you can add an emoji or a symbol if you do not want to display your identity.
2. Can I hide my name from unknown contacts on WhatsApp?
While WhatsApp allows you to maintain your privacy through the settings by enabling you to hide your last seen, profile picture, and about, you cannot hide your name through unknown contacts. The entire purpose of the name is to help people identify who you are when you text the person.