Leading telecom provider Airtel offers both prepaid and postpaid options in India. The telecom offers its customers helpful services so they may learn about their call history. Prepaid customers may access the same thing by simply selecting the itemized billing option, while postpaid customers can get it through other means or using the Airtel app.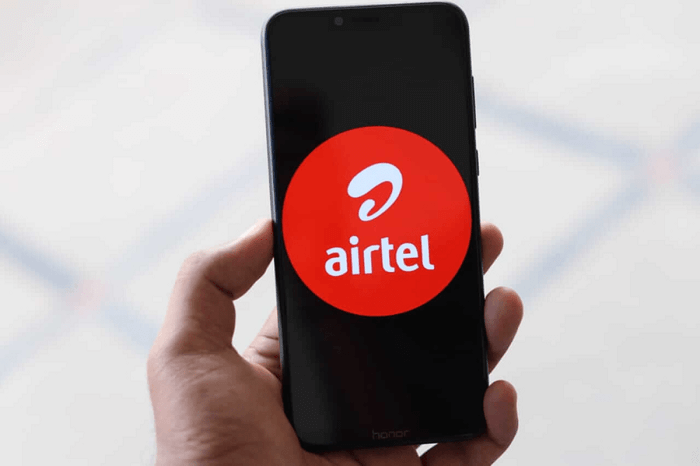 Airtel Call History According to TRAI (Telecom Regulatory Authority of India), telecom operators are required to keep a six-month record of all transactions and activities, including recharges, SMS, data logs, incoming and outgoing calls, call records, and call records stored in their system for all prepaid and postpaid mobile numbers. These will be switched to tapes after this time period.
One may simply obtain all the information on his or her incoming and outgoing calls, including the time, date, and length, which might occasionally be useful. This blog would be a huge assistance for you if you wanted to know about your last five calls or your call history for the last six months. You may check your Airtel call history in a number of different methods, some of which are described below.
SMS-based call history check for Airtel
SMS is the method that is most frequently used to obtain Airtel call history. You must text the number 121. Send to 121 by entering EPREBILL Month name and EMAIL ID. Within six hours, your email address will receive a copy of the call log for the month. Send a message to 121 that looks like this: EPREBILL JAN abcd1234@gmail.com.
Change it to your email address and the month you want the call history for. You will shortly get a mail confirming your question. Using this approach, you may retrieve up to six months' worth of call history.
How To Get The Call History Of An Airtel Prepaid Number
There are three ways to look up the call history of an Airtel number. Below is a description of these actions. The official Airtel app must be downloaded from Play Store or Mobile App on your smartphone in order to see the call history for your prepaid Airtel number. Now sign up for a fresh/new account using your email address and log in.
To see the call history for up to a year, simply select the call history option. However, there is a fee of Rs. 50 for this choice, which will be subtracted from the remaining amount.
SMS to 121 for the Airtel Prepaid Call History Another method to obtain the Airtel Prepaid Call History. You must send an SMS to 121 with the month's name and email address. For instance, we need to send an SMS with the text "EPREBILL>JAN>CDAIRTEL@EMAILID" to the number 121 if you want the itemized bill for January. The call records will then be delivered to your email address in less than six hours in only 121. The itemized statement would include all the bill information, including voice, text, downloads, data, and recharge history for the prepaid number.
How to Online Get Postpaid and Prepaid Airtel Call Details?
Through its website, Airtel makes it simple and quick to examine its call history online. All you would need to do is go to Airtel's official website and take the actions outlined below.
Enter your mobile number, password, or OTP, then click Log-in.
Login Page for Airtel.
Click the Prepaid link on the next page.
Choose the Prepaid link.
It will then display all of your packs, services, transactions, and devices.
Your gadgets, transactions, and pack-and-play.
When you click on Transactions, a recharge request will appear so you may examine your call history.
You will be able to access your Airtel call records after you recharge your number.
Steps for using the Airtel Thanks App to check call history
You may quickly view your call records by using the MyAirtel app if you find it difficult to check your Airtel call history online. To get the call history on an Airtel prepaid number, follow this step-by-step tutorial.
Utilize the Google Play Store to install the Airtel Thanks app. If you use iOS, you can find it on the Apple App Store, though.
Choose a language.
Once you've downloaded the app, finish the sign-in procedure.
Click Transaction History after selecting My Airtel.
You may view all of your most recent recharges and transactions here.
Subsequently, To view the call history for a particular month, click Modify and then choose the month.
Wrapping up
There seem to be times when you want to know the details of your mobile phone calls in order to have an idea of who you have spoken to recently, along with the date and length of the conversation. We've outlined a few quick solutions above that will come in handy and enable you to view your Airtel call history for both prepaid and postpaid numbers. Please let us know if you found these techniques to be useful or not.
Frequently Asked Questions
1. How can I get my call history on Airtel?
For Airtel, you must SMS 121 to receive call history. Send to 121 by entering EPREBILL Month and EMAIL ID. You will receive a monthly call log at the email address you supplied.
2. How do I get my Airtel Prepaid call history?
Send EPREBILL Month and EMAIL ID to 121 to receive the call history for an Airtel prepaid phone. You may access your number's call history for up to six months.
3. How much does getting a call history on Airtel cost?
The Airtel call history service is free to use. You may send an SMS to ask for your number's call history. To check a call, send EPREBILL Month and EMAIL ID to 121.
Also Read: How To Get Vodafone Call History