TikTok has become an eye candy in the eyes of the younger generation today and has revolutionized social media. The app's popularity is a sight to behold, and it continues to fly higher every day. It is among the top social media apps and has over a billion monthly active users.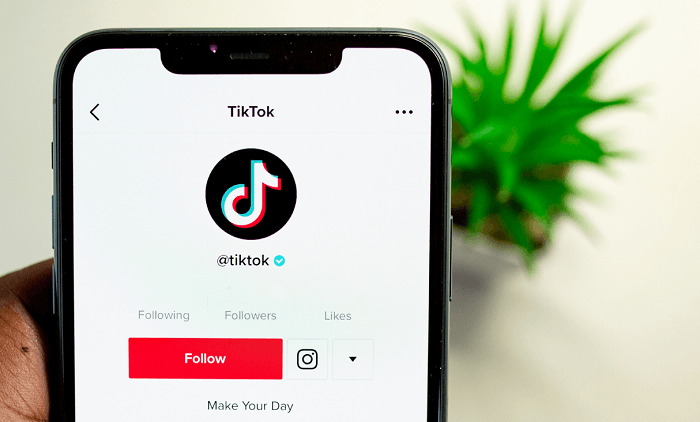 The app causes a lot of curiosity among the older generation. TikTok's features and improvements never fail to captivate its loyal users. The profile view history function is among the most recent additions to their frequent upgrade.
Some people adore the feature to the hilt even though the function has received mixed reviews. This is why it has been upsetting to them when the features did not appear on their TikTok accounts.
So, read our blog if you're one of those users looking for solutions to the problem that your profile view history isn't visible on the platform.
What is the profile view history feature on TikTok?
TikTok releases fresh upgrades frequently for the sake of its users. While some updates go viral right away, others are subject to the same TikTokers' outrage. And if there is one TikTok feature that has truly faced harsh criticism, it is the profile view history feature.
We are aware of how this feature functions and how frustrating it can be for many people, thanks to LinkedIn. This tool will let you see who has looked at your TikTok profile during the last 30 days. It allows them to alert the individual, so it is more like stalking someone's profile but getting caught because it notifies the person.
Although TikTok introduces the feature, you still need to manually turn it on to see who is following you.
Steps to turn on the TikTok profile view history feature
Step 1: Go to TikTok and tap on the Profile icon at the bottom right of your TikTok home screen.
Step 2: On your TikTok profile page, you need to hit the hamburger icon/three dot icon from the upper right corner.
Step 3: You will be whisked to a menu where you must choose Settings and privacy.
Step 4: Can you see the Privacy option, tap on it to move to Profile views.
Step 5: Now, you need to turn on the toggle for Profile view history.
Alternatively,
Step 1: Open TikTok and go to your profile page by tapping on the profile icon.
Step 2: At the top, do you spot an eye icon next to your username? Tap on it.
Step 3: A new page that reads: Turn on profile view history appears on the screen.
Tap on the turn on option.
Profile view history not showing on TikTok: How to fix it?
Let us talk about the conditions under which TikTok disallows this function for any app user. But before that, respond to two of our questions! What age are you? How many TikTok followers do you have?
These one-word questions regarding your profile are simple, yet that is what really counts. TikTok makes it very explicit that in order to use the feature, you must be at least 16 years old. You must have fewer than 5000 followers to access this function on your profile.
So, we hope you are clear here! Read on to learn more about what else might be causing this problem on your TikTok account.
Update your TikTok app
App developers regularly update their social networking apps with new features in order to stay at the top of their game. As a result, TikTok also regularly receives fresh upgrades. Users tend to lose motivation in an app if developers don't bring in something new.
You might not be seeing your profile view history since you are still using an outdated version of TikTok. So, go to your respective stores and enter TikTok on the search bar. The app version you use is unquestionably outdated if an update button is present.
Resolve the problem by hitting the update button and allowing it to update successfully as soon as possible. Return to TikTok after the update is finished to check if the issue has been fixed or not.
Register for a second TikTok account
Are you aware that TikTok enables users to run multiple accounts on the same device? If you do, then why not put it to use right away?
So, we're saying that you can establish a new account if you think you provided your age incorrectly and are 16 or older. But remember that you have to verify your age with them.
So, move forward with the steps only if you have the evidence to back you up.
This strategy will be really effective for you if you have more than 5000 TikTok followers. You won't have to cut off followers left and right if you cannot view your profile history, right? We don't think that is a logical thing to do as well. So, create a second account and maintain fewer followers to view it.
Steps to register for a second TikTok account
Step 1: Launch TikTok on your phone and head to your profile picture icon.
Step 2: Is a dropdown menu visible with your username at the top of your profile page? Tap on it.
Step 3: Upon following the previous steps, the switch account pop-up appears.
Opt for the Add account option and follow the instructions to sign up for a second TikTok account.
Alternatively,
Many people report that the dropdown menu is nowhere to be found in their accounts. We are listing the second way to establish a new account if you are having the same issue.
Step 1: You can head to the hamburger icon on the profile page and head to settings and privacy.
Step 2: Now, move down to the Login section and select Switch account from here. Again, you need to opt for an Add account.
Step 3: You will be taken to the Sign up for TikTok page. Tap on the option you find convenient.
We would move ahead with the Use phone or email option.
Step 4: You must input your birthdate and please, put your phone number and hit the send code option for the code.
Your new account will become active as soon as you enter the code.
Contact TikTok for help
Why not use Tiktok's assistance if you can't seem to find anything that can help you fix this error? We are aware that locating a social media email address and figuring out the best approach to contact someone can be challenging tasks. But thankfully, TikTok doesn't make things difficult for you and is instead upfront about how to contact them.
The platform provides both in-app and feedback from assistance. We advise reporting it to both of them if you are unsure which direction to go to receive prompt assistance.
Steps to use the in-app TikTok help:
Step 1: Open your phone and navigate to TikTok.
Step 2: Navigate to your profile icon and click on it to head to your profile page.
Step 3: Do you see the hamburger icon on the top right corner of the page? Tap on it.
Step 4: Choose the Settings and privacy option and scroll all the way down to the Support section.
Step 5: Under the Support section, there must be a Report a problem option at the top. Click on it.
Step 6: You must follow the onscreen instructions and choose the appropriate category.
Next, will you find that your problem is resolved? option. Tap on No.
Step 7: You must hit the Need more help in the next steps? option.
Step 8: Here, you must tell TikTok your feedback in detail.
You can say something like Hey, TikTok. My username on the platform is xyz. I meet all the requirements to check my profile view history on the platform, but for some reason, I am unable to. Please have a look at the issue.
Steps to take help of the feedback form from TikTok:
Step 1: Go to the TikTok feedback form and start by entering your Contact information.
Under your contact information, you need to enter your email address. You can also enter your username, but it is marked optional. So, skip it if you want to.
Step 2: Now, you have to select a Topic. So, tap on the option to get a list of topics from the dropdown menu. Go for Change account information.
Step 3: Enter others in the subtopic field.
Briefly explain the problem, and note that you can add up to 10 attachments to support your claim. Tap on Submit at the end to file your report.
Wrapping up
This marks the end of our blog, where we discussed how to fix profile view history not showing on TikTok.
We first spoke about the TikTok profile view history before moving on to the process of activating the feature. Next, we discuss the reason why this feature is not available on TikTok.
We discussed updating the application before setting up a second account on the platform. Lastly, we decided to speak with TikTok about the problem if none of the other methods were successful.
So, did our fixes assist you? If you're interested, you can browse through more of our how-to tutorials on our website.
Frequently Asked Questions
1. Can the profile view history feature disappear if the TikTok server is down?
Yes, if you are certain that TikTok is down, this could be the cause of your account's lack of visibility of the profile view history feature. Simply wait until the server is operational again to determine whether the issue has been resolved or not.
2. Will the profile view history option be available if I reinstall my TikTok app?
You should try reinstalling the app to see if that fixes the issue for you. While this approach may be effective for some, this is not always the case. Therefore, you shouldn't completely rely on this strategy.
Also Read: How To Remove Account Warning On TikTok