TikTok stands apart in the sea of social networking apps that have flooded the market. Users have loved it because it has been more suited to content in a video format since its release.
Each of us has had moments when we have fallen in love with a TikTok video made by one of our favorite creators. However, we realize that a simple "like" and "comment" won't cut it, and we want more people to see them.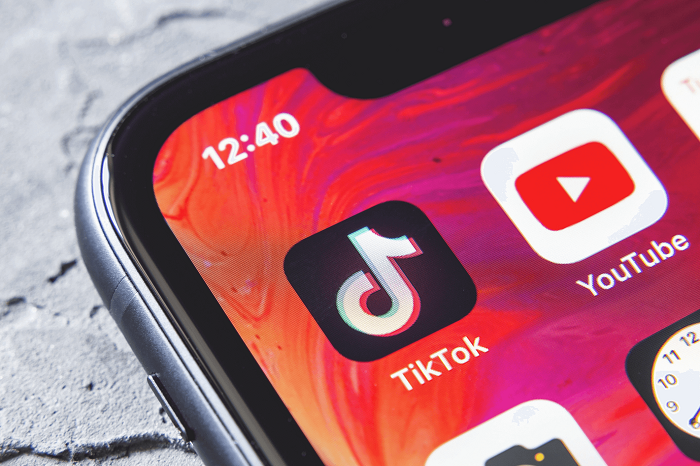 We are very certain that you have been through such times, which is why TikTok created a repost option. The repost button is similar to Twitter's retweet button. This option comes in handy when you reupload another person's video on TikTok. It functions well to prevent any copyright alerts on the app. So, it stands to reason that you would also want to use this option.
But what if you never come across this option when you really need it? Where do you think it has escaped to? Do you wish to know the answers to these questions in your head?
Well, we know how frustrating it can be when you cannot discover this option anywhere. So, be sure to read the entire blog today since we will resolve these issues for you.
Possible fixes for the repost option not showing on TikTok
This section will highlight a few potential fixes for when your TikTok account's repost option vanishes somewhere. We can assure you that it is not a huge deal and that many people have the same issue. In reality, many easy fixes are available for you to test out and see which one works the best for you.
Request the video creator to enable the repost option
The TikTok repost option is not well-liked by many creators. They may be disliked for a plethora of reasons, but the most important one is privacy concerns. So, some users typically disable this feature to prevent the reposting of their videos.
Your only alternative is presumably to ask the video creators to enable the repost feature on the app if that is the situation. If they approve, you will get the choice to repost; otherwise, there is nothing you can do.
You are in the discover tab on TikTok
Many of us now like sitting down and scrolling through TikTok videos as a pastime. You can wander through the app for hours without knowing how you ended yourself on a particular creator's page. Therefore, it is not particularly difficult to see how you would have accidentally found yourself on the TikTok discover tab.
You should be aware that TikTok has not made the repost option visible on the discover page if you are there. This explains why you cannot use this feature here. So, it would be best to get out of that page to use this feature.
You need to update your TikTok app
We should start by informing you that any app you have requires frequent upgrades. The app developers don't abandon these apps when they are out in the market, ready for use. They develop updates that aid with bug fixes or add new features to make the app even better.
Therefore, TikTok also includes significant upgrades that help to carry out their task efficiently. It is quite possible that you may have missed an update that would have given you access to the repost button if you hadn't enabled TikTok's auto-updates.
So, you should go and update the app first and then return to the app if it has skipped your mind. Android users should visit the Google Play store, while iPhone owners must visit the App store in order to check for potential updates.
When you search for TikTok, the update option should appear next to the application, indicating that you missed an important update. Therefore, select the update option and wait for the app to be successfully updated. However, if the update option is not present, you must proceed to the next fix.
The report option is still not available in your region
Earlier news on TikTok this year reported that the platform is testing its own version of reposting. The app was still undergoing testing at the beginning of 2022. Therefore, we are aware that TikTok's repost capability is a recent addition.
So, it's likely that your nation isn't listed among those where the option has been made available. Check with friends and relatives who live in the country if you have any doubts that this might be the case.
The feature hasn't yet been made available if they don't have the option as well. So, be patient till it becomes available.
Wrapping up
Let's quickly recap what we've covered today, as this is the end of our blog. We talked about fixing the repost option not showing on TikTok. We discussed a few potential solutions that may be able to assist you in resolving this issue with the app.
You can request that the original creator enable the repost option since they might have it turned off. Then, we talked about you being on the discover tab on the app before saying you might have to update TikTok on your phone. Finally, we learned that the feature isn't yet available in some nations.
We expect that these solutions and justifications will assist you in determining why you can't see the feature yet. And we also hope you know what can possibly be done to bring the feature back now.
Frequently Asked Questions
1. How should I repost a video on TikTok?
TikTok's repost button is one of the new additions to the app. So, it is natural for many of you to get confused about how to repost a video if you want to use it.
Steps to repost a TikTok video:
Step 1: Launch the TikTok app on your smartphone.
Step 2: Navigate to the TikTok video that you want to repost on your account.
Step 3: Do you see the share arrow button located at the lower right corner? Click on it.
Step 4: You will see the send to menu popping in front of you. Please tap on the repost option here.
Step 5: You will see a bubble that states: +add comment. You can add a comment for your followers to view.
The video will be successfully reposted on your account with your profile picture and the name of the original creator of the video.
2. How can I enable the TikTok repost feature?
We assume you know that the repost button needs to be manually activated to function. This feature will work out in your favor if you wish more people to see your video.
Steps to turn on the repost option on TikTok:
Step 1: Go to the TikTok app present on your mobile phone.
Step 2: Your profile icon is present in the lower right-hand corner of the screen. Please tap on it.
Step 3: There is a hamburger icon or three vertical lines in the upper right corner of the profile. You should click on it.
Step 4: Now, it is time to select the settings and privacy option. Then go and choose privacy on the next page.
Step 5: Go to the safety tab and navigate to the repost option here.
Step 6: You must turn the toggle on for video reposts in the final steps, and you are all set.
3. Can you repost videos from TikTok that you have received in your inbox?
You cannot repost a TikTok video that a friend has sent you in your inbox. TikTok has not yet made this an option. So, be patient till a feature like this is offered to you.