What is your preferred video-posting platform? We are aware that there are many sites you can think of, but can you ignore TikTok?
We bet you can't since the app is popular for treating you to cool bite-sized videos. TikTok content frequently becomes popular, and you can view the videos while scrolling through your feed on other platforms like Facebook and Instagram.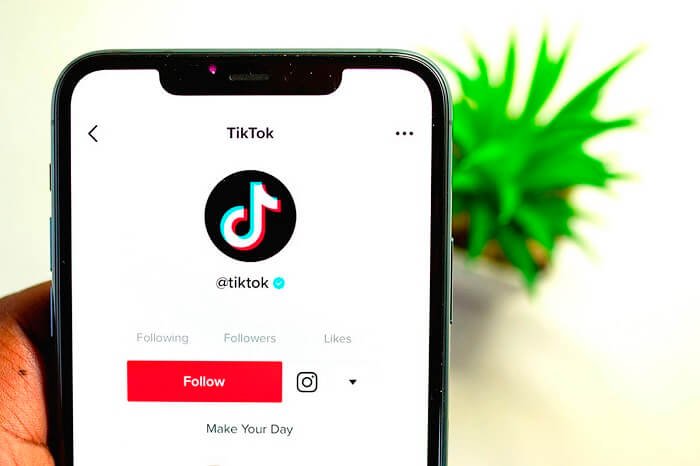 Creators earn when they collaborate with different brands to endorse their products. Creating and watching videos on TikTok has become integral to our routines. It aids in a little bit of relaxation after a long, grueling day at work.
Celebrities can share stories, release music previews, and announce projects on the app. You probably won't find many people these days who haven't used or heard of this platform.
The older generation has emerged from their closet to share videos online, and the younger generation is also hooked. We will talk about a question that users seem to have regarding TikTok.
Do you know how to see who viewed your TikTok profile? We decided to clear all your doubts once and for all after reading many TikTok users' questions. Read on to learn everything regarding the topic.
Can you Check who viewed your TikTok profile?
Many of us would consider it a wish come true if social media sites started revealing who saw our TikTok profiles. But not many sites have launched this function yet!
We can recall LinkedIn as one social media network that allows it, but do you think TikTok does it too? We shall now get right to the point.
The point is TikTok allows you to see who viewed your profile which is a piece of good news. There is a catch, though: If you enable profile view history, other users can also see when you visit their profile. Please refer to the parts below if you don't find this disturbing and want to proceed.
What is TikTok profile view history?
There is some vital information you should know about before jumping into the details. Please keep in mind that not all TikTokers currently have access to this function. You must meet certain requirements in order to utilize it.
To begin with, you must be at least 16 years old in order to utilize the feature. Furthermore, TikTok will only grant you access to the feature if you have less than 5000 followers.
Therefore, if you don't fit the aforementioned requirements, it may be best if you don't attempt to use the feature. If you check the criteria, then you are good to go!
The TikTok profile view history only displays users who have viewed your profile in the previous 30 days. Next, you will only see users whose profile view history has been enabled.
Additionally, keep in mind that only you have access to the profile view history list. You receive this exclusive information from TikTok.
How to see who viewed your TikTok profile – A basic step guide
We know some factors affect a content's success, right? Your videos may fail or go viral when you post them, depending on whether you are targeting the right audience! So, are you a TikTok content creator who is curious to know whether you're reaching your potential audience?
Well, you can always know it if you can see who is viewing your TikTok profile after posting videos, right? We are happy to report that TikTok makes it simple to check, and you are not the only person who wants to view it.
Steps to see who viewed your TikTok profile:
Step 1: You must log in to your TikTok account and go to the mini profile icon at the bottom right corner of the main page.
Step 2: You must navigate to the eye icon at the upper right bar and tap on it.
Upon doing so, you will see the TikTok user names of people who have recently viewed your profile.
We hope it is clear that you will still miss out on a lot of people who have viewed your TikTok profile. It is because they haven't turned on their profile view history.
Thus, viewing profile history on this video-sharing platform is a two-way street. That being said, let's see who to turn on the profile view on TikTok in the step guide below.
Here's how it is done:
Step 1: To begin, you must get access to your TikTok app on your device. Ensure that you are signed in to the platform.
Step 2: You will see the profile picture icon in the lower right area, which is labeled Me. Please click on it to go ahead.
Step 3: Do you see the eye icon at the upper right corner of your profile? Please click on it.
Step 4: There is a Turn on option on the following page. You must tap it.
Alternatively,
Step 1: Tap on the hamburger icon on your profile's upper right corner if you cannot see the eye icon.
Step 2: You must choose Settings and Privacy next and select Privacy.
Step 3: Do you see the profile views option? Click on it and switch on the toggle for the profile view history option.
Please note that you have to enable the feature manually. So, you can always turn off the feature if you don't like it.
Speaking of which, do you know how to turn off profile view history on TikTok? We will tell you the steps below, so you don't get confused along the way.
Here's how it is done:
Step 1: Go to TikTok and tap on your profile icon in the lower right section.
Step 2: Upon reaching your profile, go to the eye icon present in the upper right corner.
Step 3: You should see a gear icon in the upper right corner. So, make sure you click on it to open the Settings tab.
Step 4: You will receive a profile views window next. You must turn the toggle off for the profile view history.
Frequently asked questions (FAQs)
Why can't I see the profile view history feature on TikTok?
We've already mentioned that you must be at least 16 years old and have fewer than 5,000 app users following you in order for the feature to function. However, if you meet these requirements, we advise you to update your TikTok app.
People underestimate updating their apps; therefore, they are unable to benefit from the significant updates that the app offers. If your app is updated, you can get in touch with the TikTok support team using their share your feedback form.
Await their response before continuing. Hopefully, the problem will be rectified quickly.
Can I create a new account to view my profile view history on TikTok?
You can sign up for a new account if you are at least 16 or older, but your follower count is blocking you from viewing your profile view history.
In the end
It is time we wrap up today's discussion on the video-sharing platform TikTok. We discussed how to see who viewed your TikTok profile.
We discussed the steps and then elaborated on how to enable the profile view history on TikTok. We also suggested the steps to disable the profile view history.
So did you find all the answers that you were expecting from the blog? Let us know what you think about it in the comments. Follow our website for more interesting content.